Getting Started on Quip
Quip is a modern productivity suite that combines documents and messages into a single chat-like "thread" of updates — making collaboration easy. 
 If you have any questions, reach out to @quip on Twitter, send us an email at support@quip.com, or visit our Help Center.
Downloading the App
Click on the links to download Quip, or go to https://quip.com in your browser.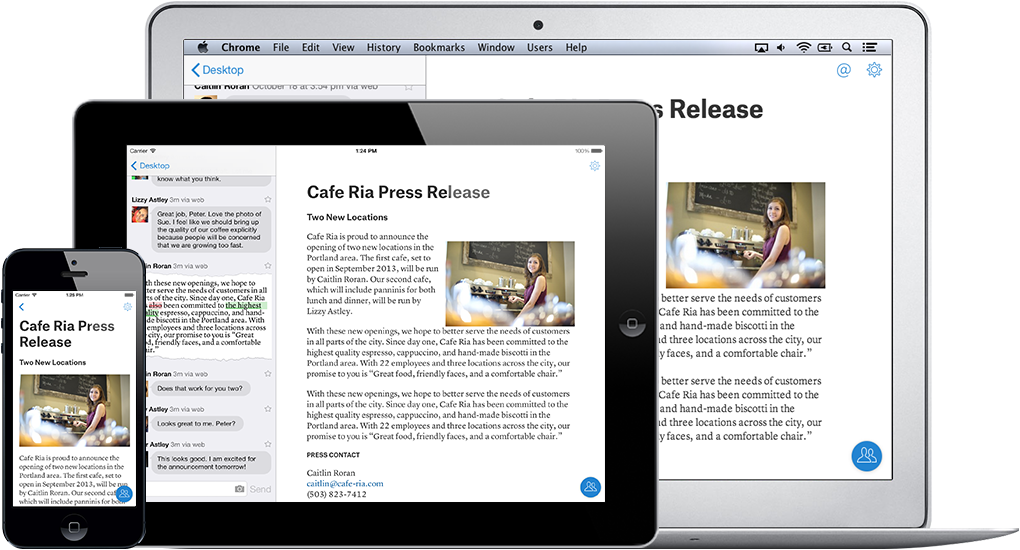 Creating a new document
To create a new document, tap on the blue compose button at the top right corner of your Desktop or Inbox: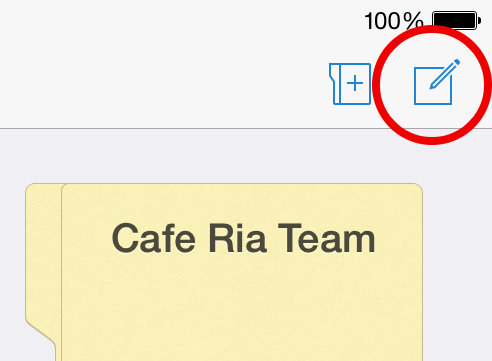 As you are writing, the formatting menu lets you choose from three different header types and three different types of lists (bullet, numbered, and checklist).
You can find the formatting menu at the top of the keyboard on ​iPhone​, iPad, and Android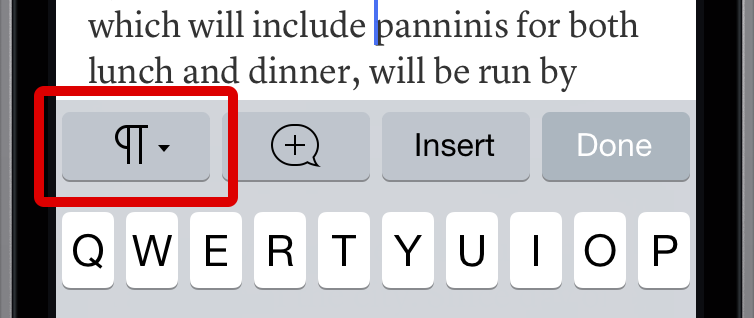 and in the blue tab on the right in the web version of Quip.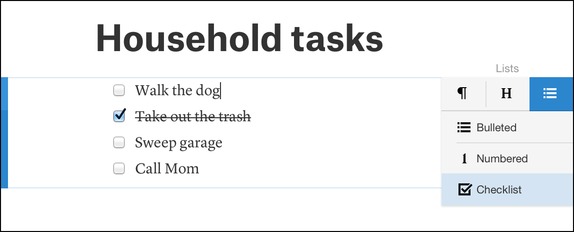 (Tip: Replace the "Untitled" text with whatever you want your document title to be.)
When writing or editing a list, you can use Tab to indent a list item, or Shift+Tab to de-indent a list item.  You can insert images, tables, and more by using mentions. Mentions, or @mentions, are inserted any time you type the @ symbol. For instance, Peter is a person mention. What is Quip? is a mention of this document.
​
Try it: To see how it works, type after the symbol:
​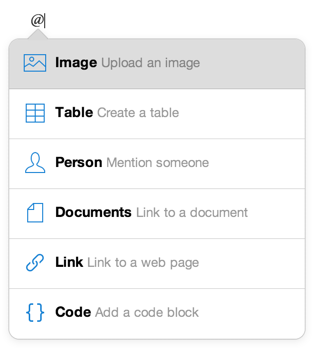 Navigating your Quip Account
There are two ways to see all your stuff on Quip:
1) The Inbox
You can think of the Inbox as "what's new." It shows your private documents in addition to all the messages and documents that others have sent you.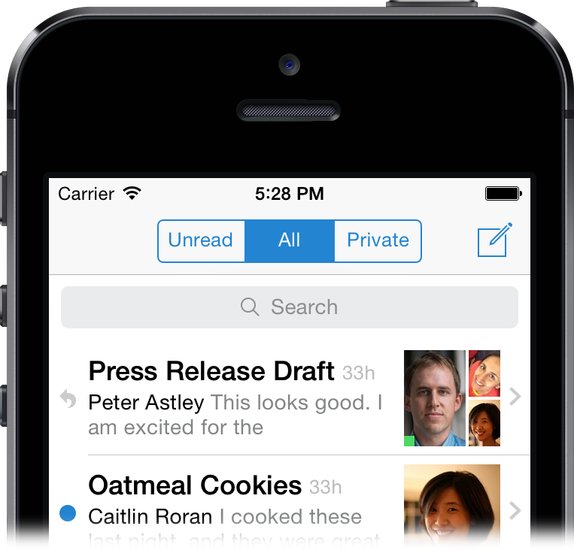 Just like in email, there's an indicator when something is "unread". Things you haven't seen yet are marked with a blue dot.
2) Desktop
You can think of the Desktop as "your stuff" — a place to pin your most frequently accessed and important documents.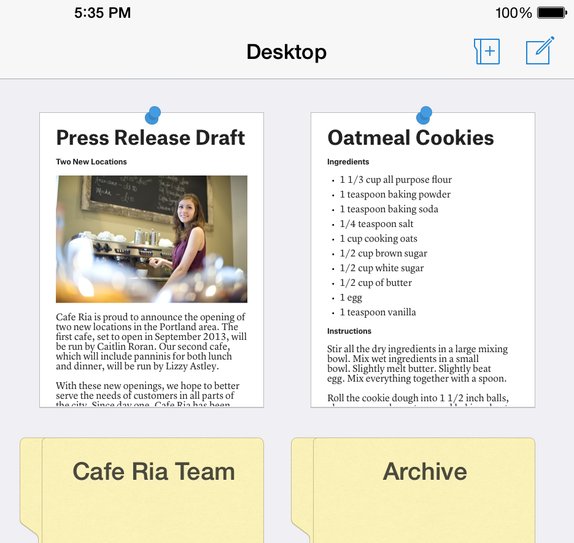 You can add and remove documents from your desktop using the "pin" icon in the top right corner of the document.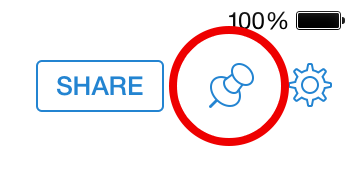 Import your documents into Quip
You can easily convert your existing Word documents into Quip documents and start collaborating immediately.  Just drag them into Quip and they will be added to your Quip account.
​
One of the fastest ways to get started on Quip is to import your documents from other tools that you use. Quip enables you to import documents from Microsoft Word, Google Drive, Evernote, and Dropbox. 
​
To import your documents into Quip, click on the gear button in the top left corner of your Quip Desktop and choose "Import Documents".  Choose the service you want to import your documents from.  For Dropbox and Google Drive import, you can either do a one-time import of all your documents or select a specific document that you want to import.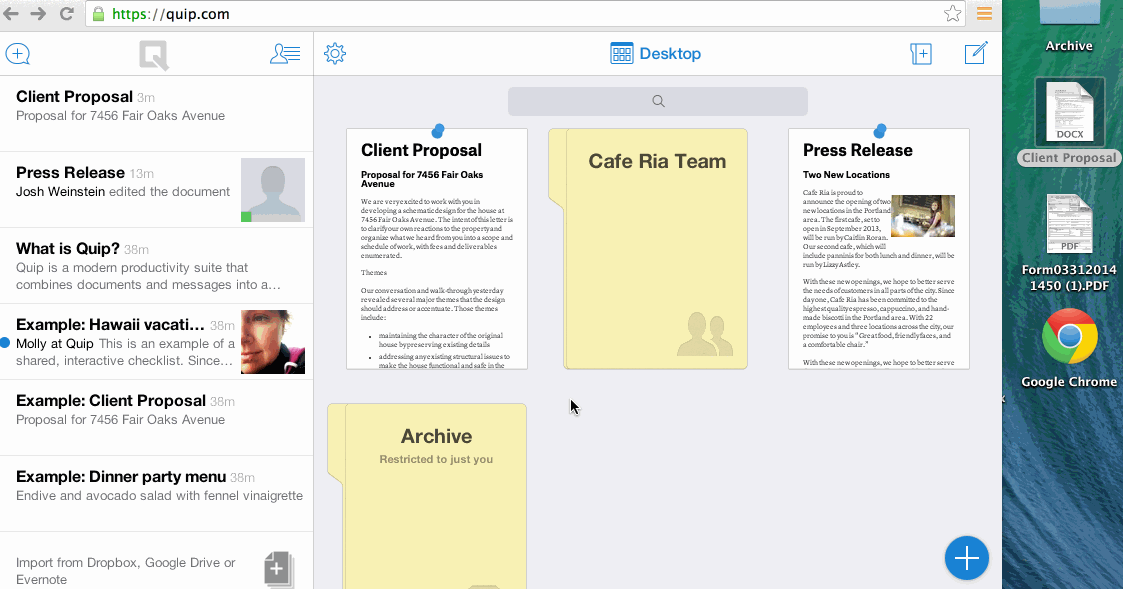 Once you choose what you want to import, whether it's all your documents from Evernote or a single document from Google Drive, your documents will appear in a folder on your Desktop called "Imported from Evernote / Dropbox / Google Drive". If you choose to do a one-time import of all your documents from Google Drive or Dropbox, you will be able to search through the titles of your Drive/Dropbox documents on Quip and when you click on the title of the document, it will import the document into Quip.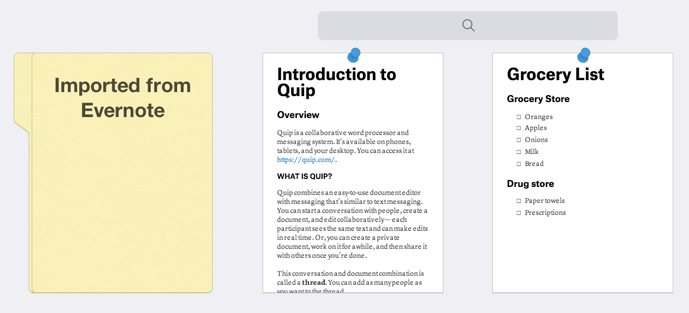 There are two other ways to import documents into Quip. From the mail app on your iPhone, you can select "Open in Quip". Just long press on the attachment, select "Open in Quip", and magic! You can immediately edit the document on your iPhone or iPad. 

You can also drag and drop a Microsoft Word document from your computer hard drive into Quip, and it will automagically convert into a Quip document.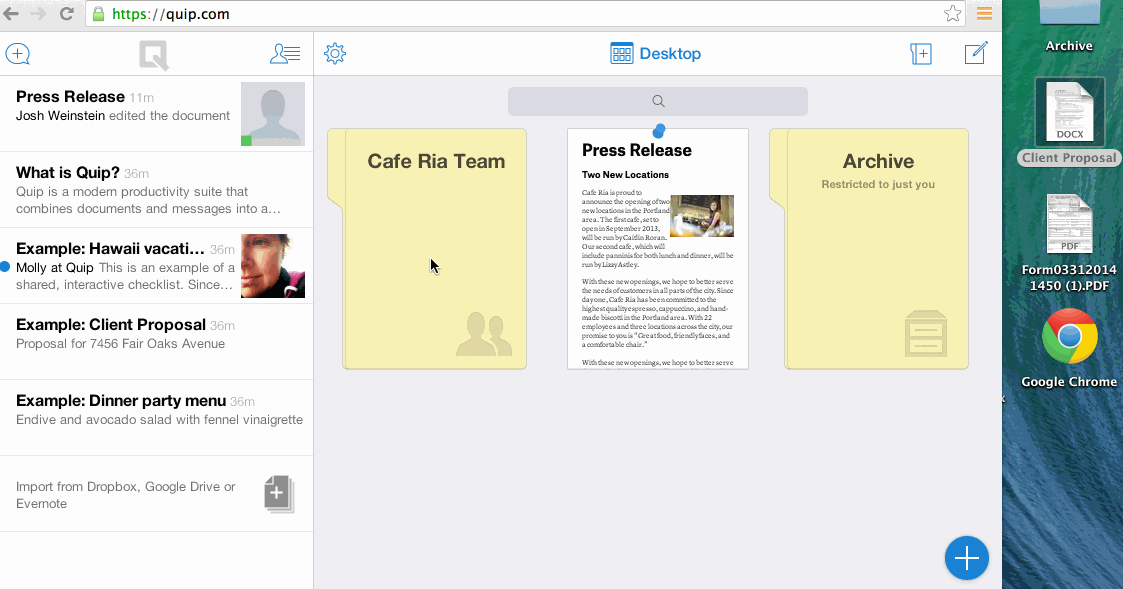 6. Once you've imported your documents, you just add your collaborators or editors, and keep writing!
Share a document or folder
Tap the "Share" button at the top of the document to add people to your document.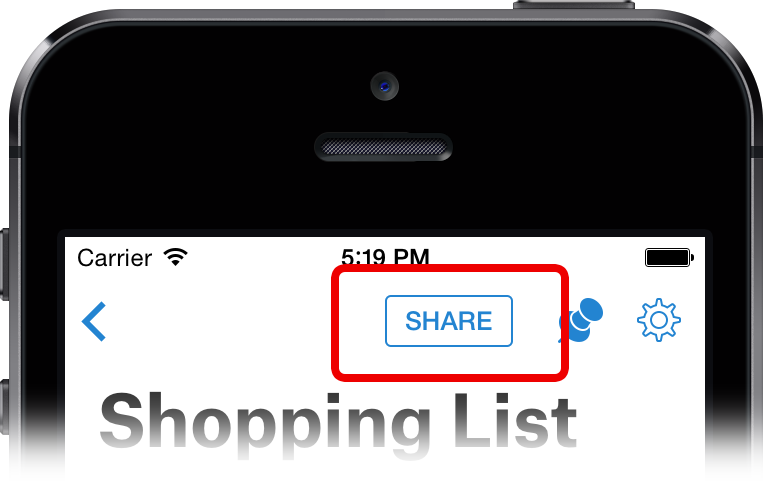 Select someone from your address book or add their email address. Once you hit enter, they'll be added to the document and will receive an email (and/or a push notification) that says you shared a document with them.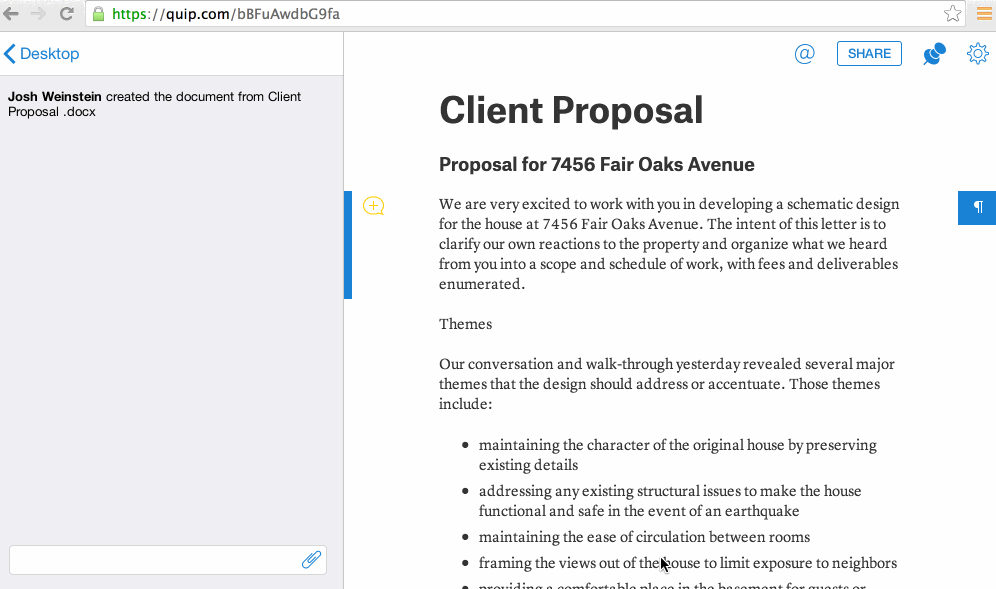 ​
You can also send your colleagues a private link, and they'll be able to read it immediately — without installing the app or creating an account.  It's a great way to get your colleagues and friends to start using the product because they can read your document immediately on any device. They won't need to create an account until they want to edit.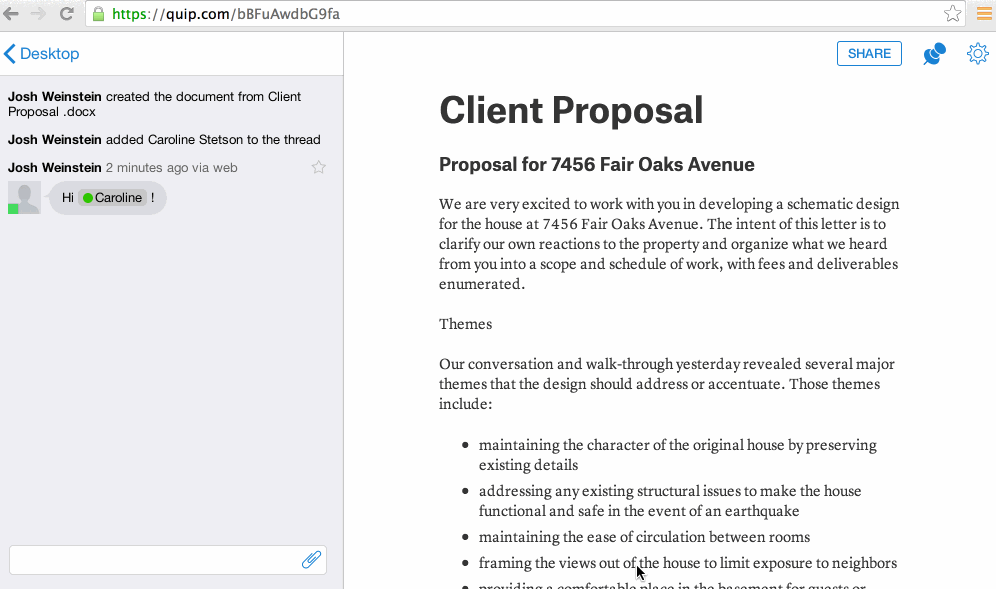 Start a conversation about a document
To start a conversation about a document, type in the text box at the bottom of the thread and hit send.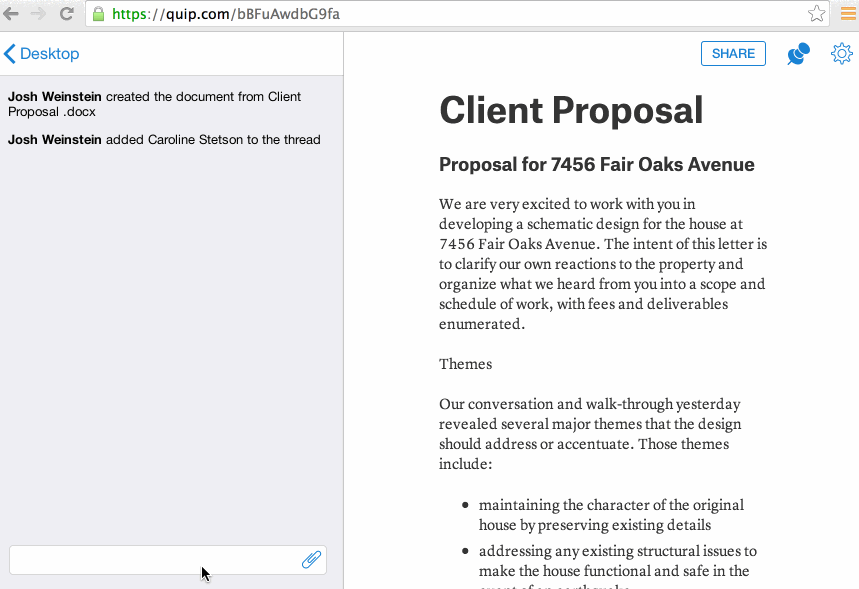 To access the thread on your phone, tap the blue triangle in the top left corner of the document, or swipe the document to the right.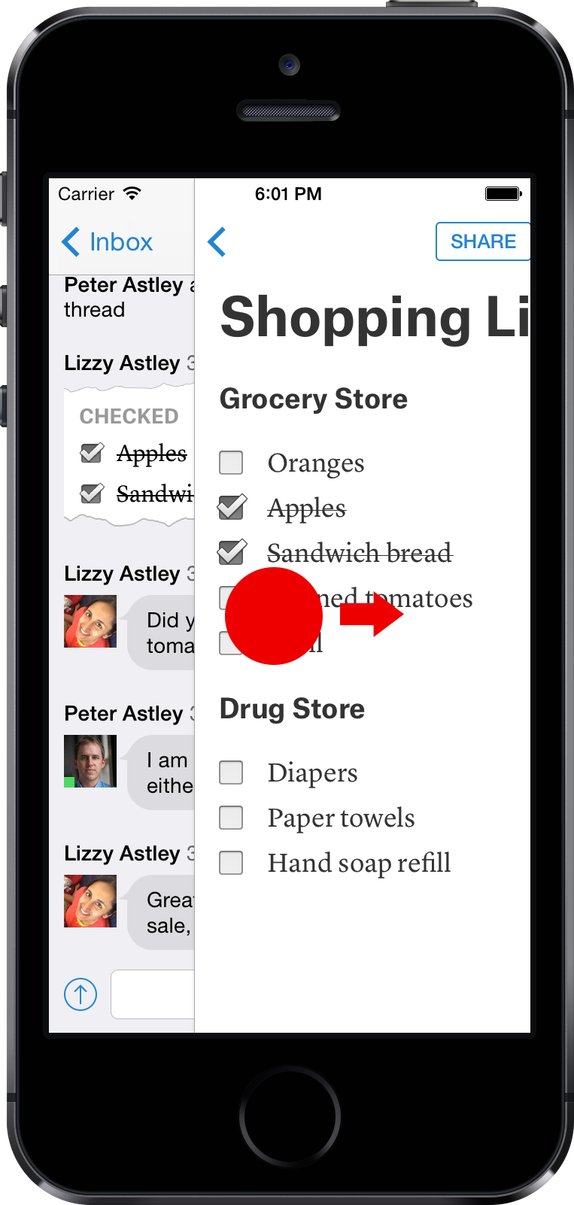 Any edits they make to your document will show up it the conversation thread so you'll always be able to see the most recent changes and messages for every document. 
Start a new message thread?
You can send a message to anyone on Quip by tapping on the blue compose button in the top of your inbox.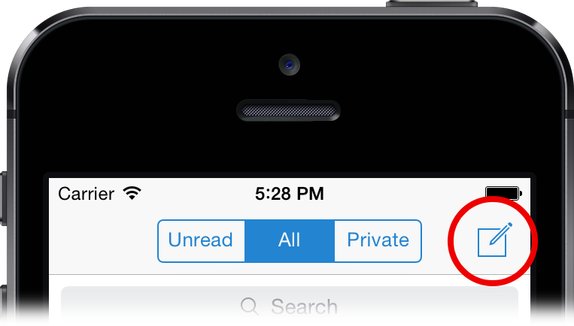 ​
Add your recipients, type your message in the box, and hit Send. On your desktop, the message automatically sends when you hit "Enter," similar to instant messaging.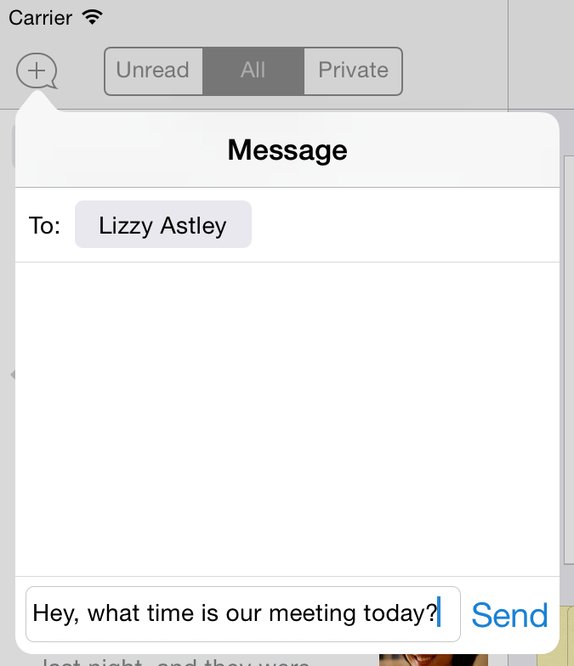 How to organize your documents and folders
Once you start creating and sharing documents in Quip, it becomes important to get organized. 
Think of your Quip Desktop like the home screen of your phone. You can re-arrange the documents and folders to suit your needs — like bookmarks — just drag and drop to rearrange them. Use your Desktop to help you quickly access documents.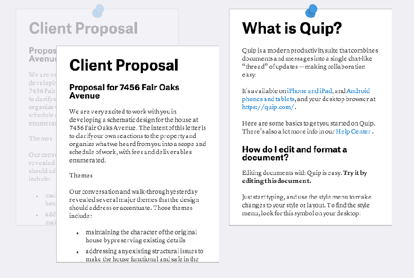 You can also copy a document, add it to the desktop, and even share  To add a document to your desktop, you can select "Pin to Desktop." If you want to delete or archive a document, select the gear and click or tap "Delete Document."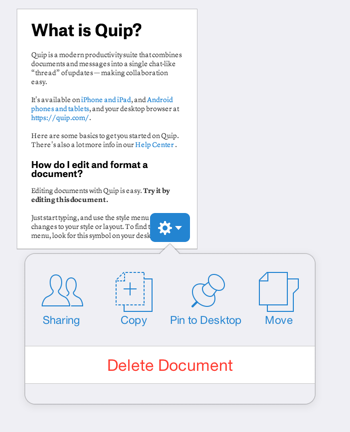 Anything you want to remove from your Desktop, you can archive. That will move it to your archive folder, and you will still get updates on the document in your Inbox. Archiving a document just allows you to clean up your Desktop.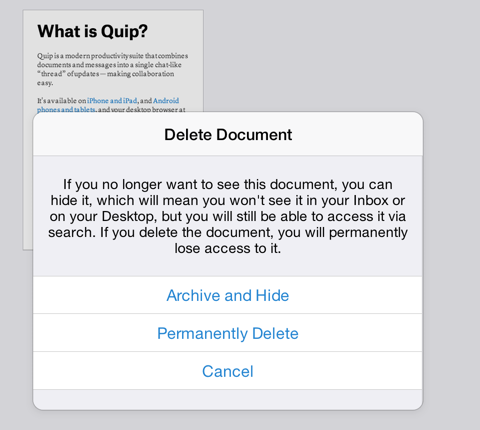 You can also organize documents into folders on your Desktop. To create a folder, click the icon in the top right of your screen. You can name the folder and decide what color you want it to be.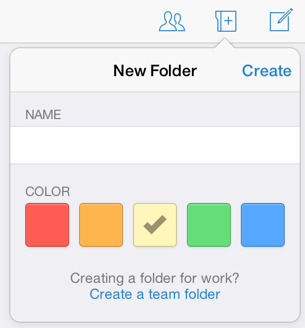 Once you have a folder on your Desktop, you can drag and drop documents into it on the web version of Quip.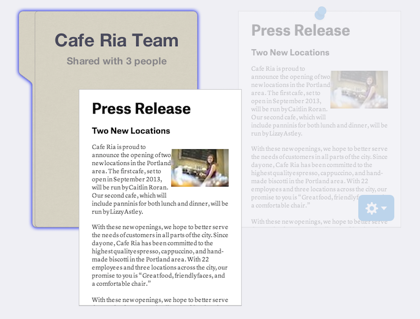 or press and hold documents on mobile and select "Move document" from the menu that pops up.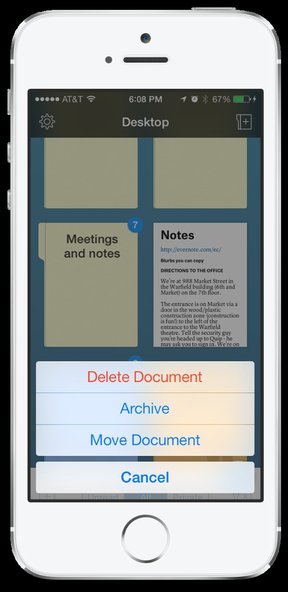 You can also create shared folders in order to share a group of documents with other people. Shared folders are an easy way to organize a project with your team.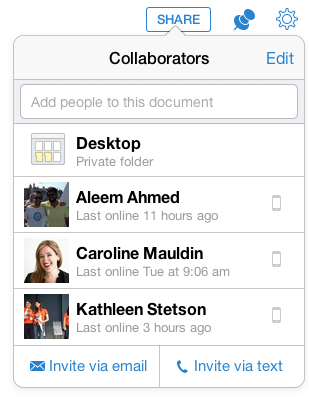 Once you share a folder, everything inside the shared folder is shared including all the documents, any sub-folders, and the order of the documents (if you move something, it rearranges it for everyone). If you delete something from a shared folder, it will delete it for everyone. 
Using Quip with your team
Thousands of teams are using Quip to work together better and get things done faster. Take a look at this case study to learn how your team can use Quip to cut back on email and increase productivity. 
If you're interested in trying Quip with your team, here are some tips:
1. Pick a project 
Every team that has successfully adopted Quip has started with a specific project in mind. It could be planning for an upcoming event, launching a new product, editing the posts for your blog, a new client proposal, etc.
Ideally it's a project that involves a consistent group of 5-20 people. 
2. Create a team folder
Create a shared folder for your project and add your team members.  You can create a team by clicking this link.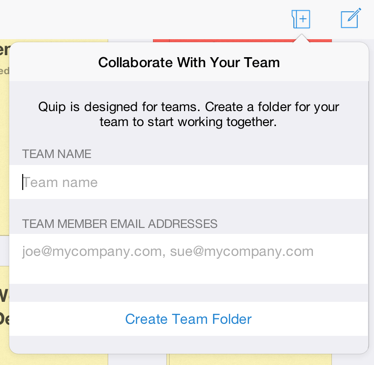 3. Have your teammates download Quip on their phones and tablets 
Quip is built for collaboration across devices, whether on a computer, iPhone, iPad, or Android phones and tablets​. Quip's unique mobile features, like push notifications, offline access, read receipts, and more, will make collaborating with your team so much simpler and faster.