Announcing the 2017 Quip Diversity Scholarship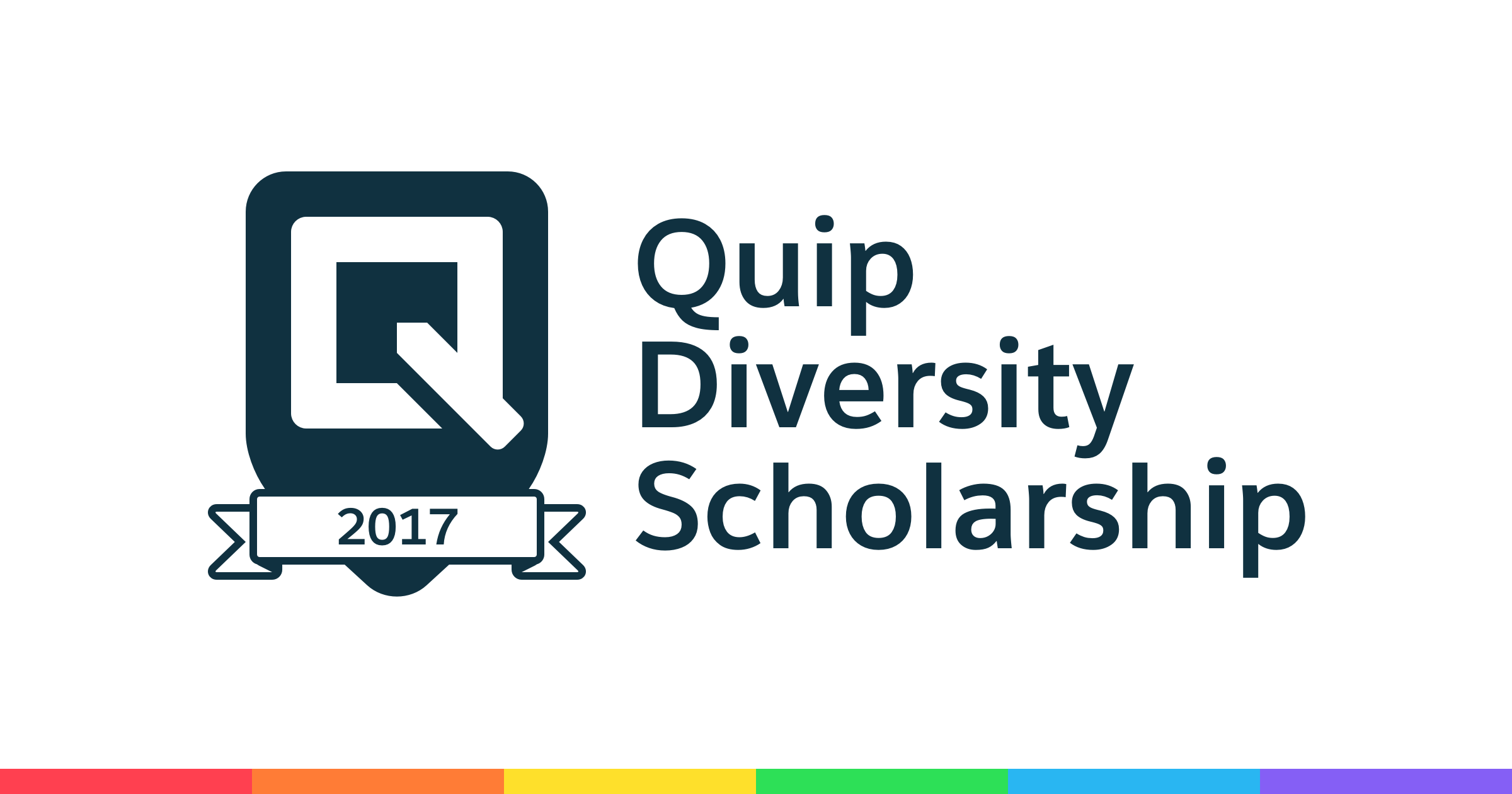 Last year, we introduced our first-ever Diversity Scholarship program, and it was one of the best things we've ever done at Quip. Not only was it a hugely fulfilling, motivating, and inspirational experience for the Quip team, but we made a tangible difference in the lives of the scholarship winners. We're thrilled to announce that we're doing it again, and the applications for the 2017 Quip Diversity Scholarship are now open.
Why we do this
At Quip, we emphasize building a company that prioritizes work-life balance, inclusivity, and diversity. Part of it is culture, part of it is hiring, and part of it is community outreach. With this program, we hope to have an impact beyond our team, and do a small part to encourage students getting started in computer science, with these values in mind.
That's how it all started, and it's the main reason why we will continue to do it. But there's another motivating factor for the Quip team too — the impact it has on us, in the Quip office. For 2016's scholarship, more than half our engineering team was involved in reading applications, meeting the applicants, and answering questions. Even our co-founders, Bret and Kevin, met with candidates to answer questions and talk about engineering. So many incredible, deserving students applied, and our only regret was not being able to make an impact for every single one of them.
How it works
The Quip team will choose 10 recipients — 5 winners and 5 runners-up — to visit our office in San Francisco for a full day of learning, mentorship, and meeting the team (all expenses paid). At the end, each scholarship winner will receive $5,000 and each runner-up will receive $1,000 toward their education.
We're looking for applicants who:
Are part of a group that has been historically underrepresented in STEM (including but not limited to students who are: Women; Black, LatinX, American Indian, LGBTQ+, first-generation, and/or people with disabilities)
Have demonstrated interest or declaration of studying computer science or a related field.
Are currently enrolled as an undergraduate or masters student in the U.S. or Canada, graduating in 2018 or later.
Apply now!
If this sounds like you, please apply!  Applications are due on Sunday, April 16 at 11:59pm PDT.