Announcing the 2021 Quip Diversity Scholarship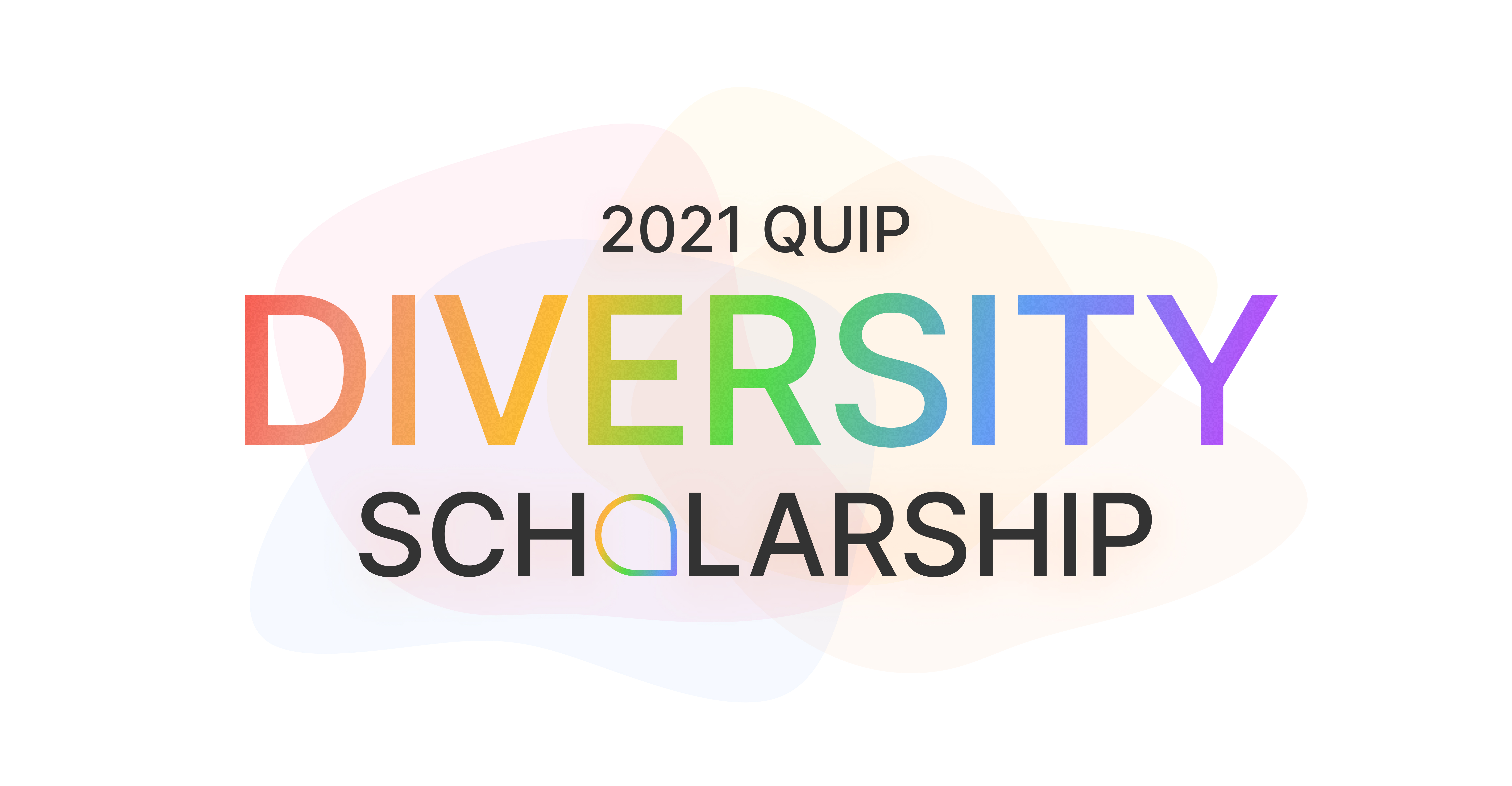 Quip believes that diverse and inclusive teams are essential to build the best product, to meet our business goals, and to create a work environment where people from all backgrounds can feel like they belong. That's why, six years ago, we created the Quip Diversity Scholarship for students pursuing careers in STEM, and why we're excited and proud to announce that applications for 2021 will be accepted through September 5, 2021.
Our Engineering, Product & Design Organization (170 strong) has seen firsthand how valuable it is to work alongside people with a wide range of backgrounds and experiences. We want to pay it forward by offering mentorship and financial assistance to the underrepresented students who aspire to STEM careers. We know you have so much to offer and contribute to our industry and the world.
Since the beginning of this scholarship, we've been fortunate to mentor some wonderful students that amazed us, inspired us and taught us a lot. We are excited to meet a new group of students this year and support them on their path to success, whatever that may mean to them.
How the scholarship works
The Quip team will review applications and choose five winners and five runners-up from underrepresented backgrounds in tech based on demonstrated interest/motivation in computer science or related fields. Each scholarship winner will receive a check for $5,000 and each runner-up will receive a check for $1,000 toward their education. We will also host a fireside chat and virtual lunch for the winners & runners-up with our co-founder and CEO Kevin Gibbs and other Quip engineers.
We're looking for applicants who:
Believe that they qualify for a diversity scholarship. In the past people from different backgrounds received this scholarship, including but not limited to: Women, Black, Latines/x/a/o, Indigenous, first-generation college students, LGBTQ+, and/or people with disabilities.
Have demonstrated interest or declaration of studying computer science or a related field.
Are currently enrolled as an undergraduate, masters, or PhD student in the U.S. or Canada, graduating in 2021 or later. We are also accepting applications from students who are currently enrolled in or accepted into a full-time, onsite cohort in one of these coding programs.