5 Different Ways to Use Quip with Sales Cloud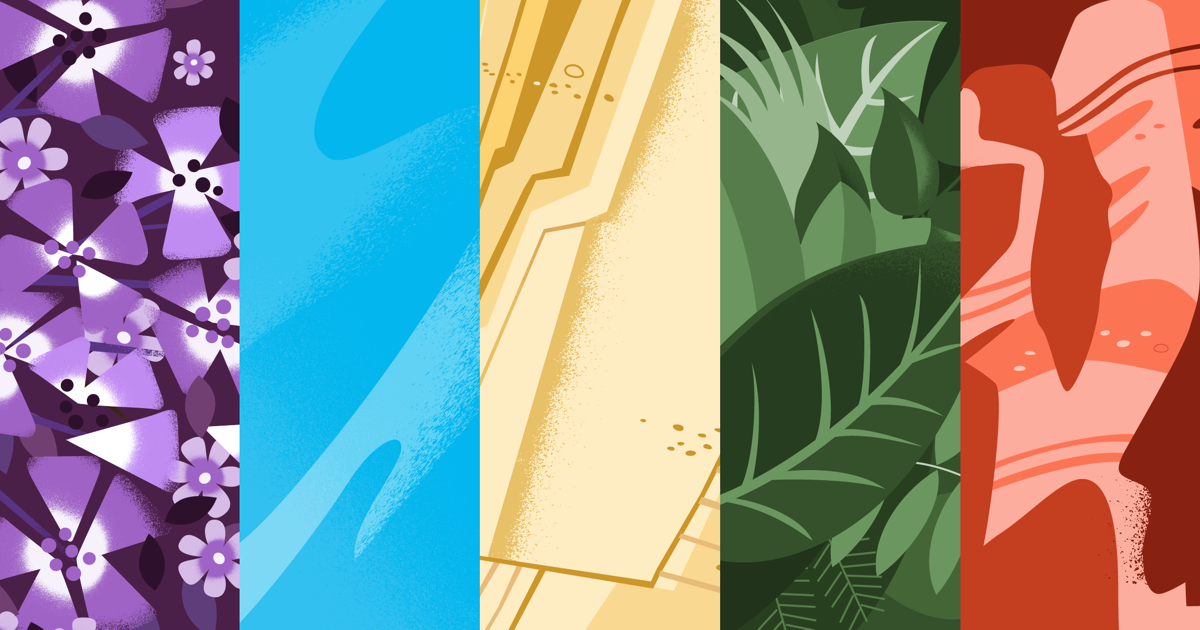 In Quip's Customer Success Group, we are always talking about best practices that teams are using with Quip. Dreamforce was a particularly lively time to discuss where teams are finding real success using Quip for Customer 360. Amid the excitement of celebrity talks, learning sessions, and demos, some clear themes emerged on how sales teams are leveraging Quip within Sales Cloud. We heard that Quip brings sales teams together, allows for efficient cross-functional collaboration around deals, and provides a streamlined process that helps sales teams close deals faster. Let's dive into five specific ways sales teams are using Quip with Sales Cloud using concrete examples and providing templates to get you started.
Collaborative Close Plan
Let's start off with something that will facilitate what sales teams like doing most: closing deals! The Collaborative Close Plan is a Quip document that lives directly on the opportunity page in Sales Cloud. This makes it easy for sales reps to project manage their opportunities, driving deals towards the finish line faster. What used to be multiple documents, email threads, and texts can now be combined in one view all within Salesforce, keeping the conversation about the opportunity directly in the opportunity record.
To get started with a Collaborative Close Plan check out this template, which is a great jumping off point for creating a customized plan that works for your team.
Call Notes
Taking call notes in Quip is a win-win: It's easy for your sales team and it makes leadership happy because the details get logged in Salesforce. The best practice is to take your call notes in a Quip doc (you could even use the mobile app to take notes on-the-go) and then use the Quip's Log a Call feature to log a call directly from Quip to Salesforce. Attach the notes to the associated Quip documents section in Salesforce so they are easily accessible from the account or opportunity page. Try this template for opportunity notes.
Account Plan
If you are looking for something impactful yet easy to implement, Account Plans are a great way to kick things off with Quip in Sales Cloud. The Account Plan lives directly on the account page in Salesforce and can be created and edited all without ever leaving the Salesforce account page. Living account plans give the entire account team and any cross-functional stakeholders a holistic view of key account information all within one living document with dynamically updated CRM data. This goes far beyond a static document and creates a space for conversation and collaboration where anyone on the team can take action. Get your sales team started with actionable, data-driven account plans with this Account Plan template.
Live Deal Feed
This one is fun! Rally your entire organization around your sales team's success with the Live Deal Feed. As opportunity stage changes are made in Salesforce, a live feed will send real-time notifications on which deals are closing, which deals are pushing out a quarter, and why. The live deal feed allows your team to stay on top of metrics, customize your feeds with key alerts, and share success with your team.
Learn more about the Live Deal Feed and how to get it set up for your team here.
Sales Team Meeting Notes
The last one on this list is a little bit of a cheat entry because it doesn't take place within Sales Cloud. However, it is so helpful for sales teams we just couldn't leave it off. Meeting notes in Quip allow your team to prepare, transcribe, and follow-up on meetings in one place. The document is shared with the entire team so they can add agenda items, take notes, and ask and answer questions all within the same document at the same time. Ensure your team doesn't forget important items by logging Salesforce tasks directly from Quip. You can also bring Salesforce data directly into your documents so the sales team can stay aligned on goals and sales numbers with data that is always up to date. If your meeting is recurring, just add a new section in the document for the next week's so all your meeting notes live in a single place. Customize this template to start collaborating on your meeting notes today.
Quip with Sales Cloud allows you to build a customized process that works for your team. The possibilities for using Quip with Sales Cloud are really endless, but hopefully one of these five use cases make sense for your sales team or are a source of inspiration.
New to Quip with Sales Cloud and want to learn more from a product expert? Join our webinar: Quip for Customer 360: The Foundations.