Quip for Android 1.0
Today, we are delighted to announce Quip for Android 1.0.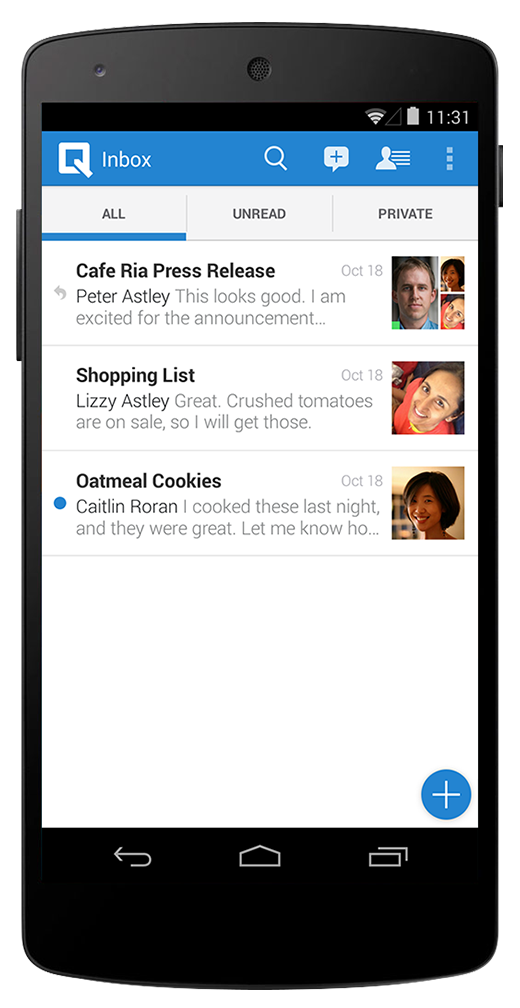 Less than four months after launch, Quip now runs on 76% of the world's smartphones and tablets. Available in 11 languages on 8,560 distinct mobile devices, Quip can now be used by 1.3 billion people on mobile devices, and over 2 billion people on PCs.
Quip for Android has been one of our most requested products since launch, a testament to the reach of the operating system. Android accounts for about 50% of the smartphones in the US and 81% of the smartphones shipped in the world. With Quip for Android 1.0, billions of people around the world can now create beautiful documents that are seamlessly synced across their phone, tablet, and desktop — regardless of operating system or screen size.
Native to Android
Quip for Android is the best writing experience available for Android devices. It's not simply a port of the app — it takes advantage of a number of features unique to Android.
Automatic Google Account Integration
Quip automatically recognizes the Google account on your phone so you can log in without needing a password.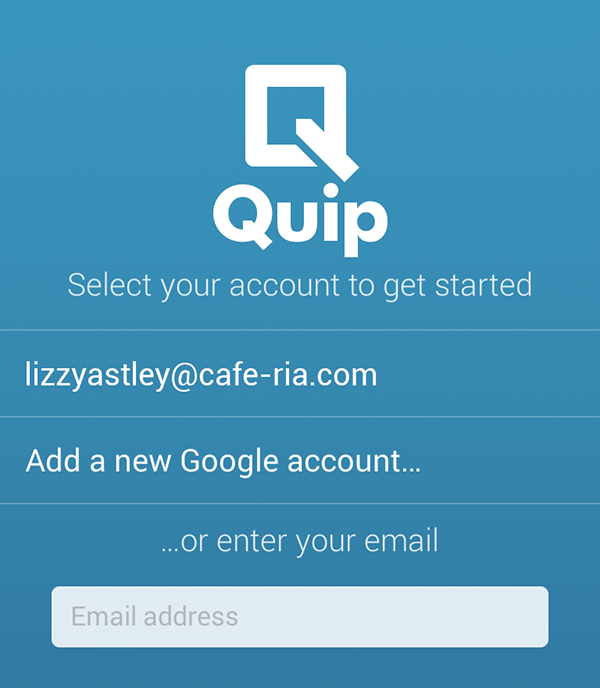 Stacked Notifications
When you get lots of notifications about activity on your Quip documents, Quip notifications automatically stack so your notification screen doesn't get cluttered.

Third Party Keyboard Support
We've done a bunch of work to ensure Quip works well with third party keyboards like SwiftKey and Swype, so you can write documents using your favorite custom keyboard.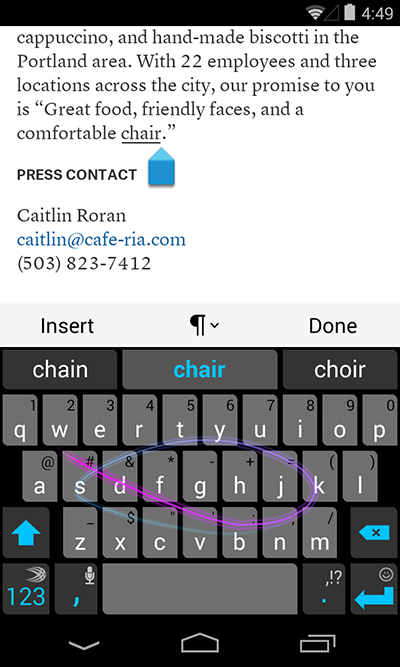 Android Tablet Support
Quip for Android works great on Android tablets as well as Android phones. The app is designed to natively support large screen sizes like the Nexus 7 and Nexus 10, showing you an expanded view of your Desktop and Inbox when you open the app.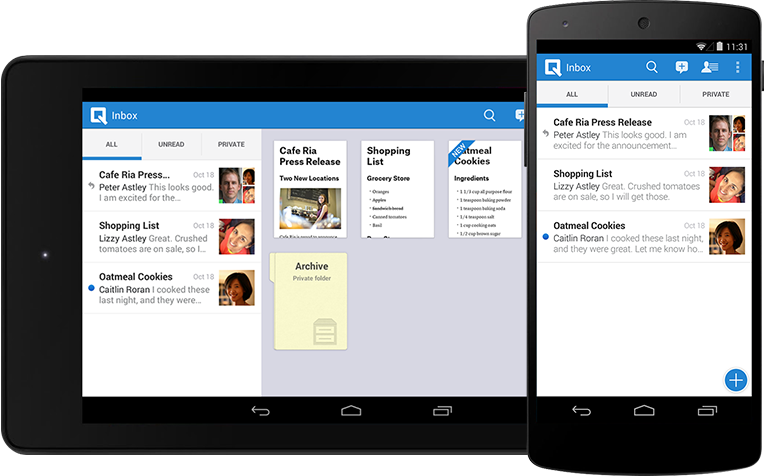 Collaborate with Contacts
When you're ready to share a document on Quip, the contact list from your phone will be right at your fingertips.
Get the App
Quip for Android is available on phones and tablets running Android 4.0 (Ice Cream Sandwich) and above, and in 11 languages including English, French, German, Italian, Spanish, Japanese, simplified Chinese, Russian, Turkish, Brazilian Portuguese, and our newest language to launch, Korean.
Download Quip on Google Play.