A new way to express yourself at work: Bitmoji in Quip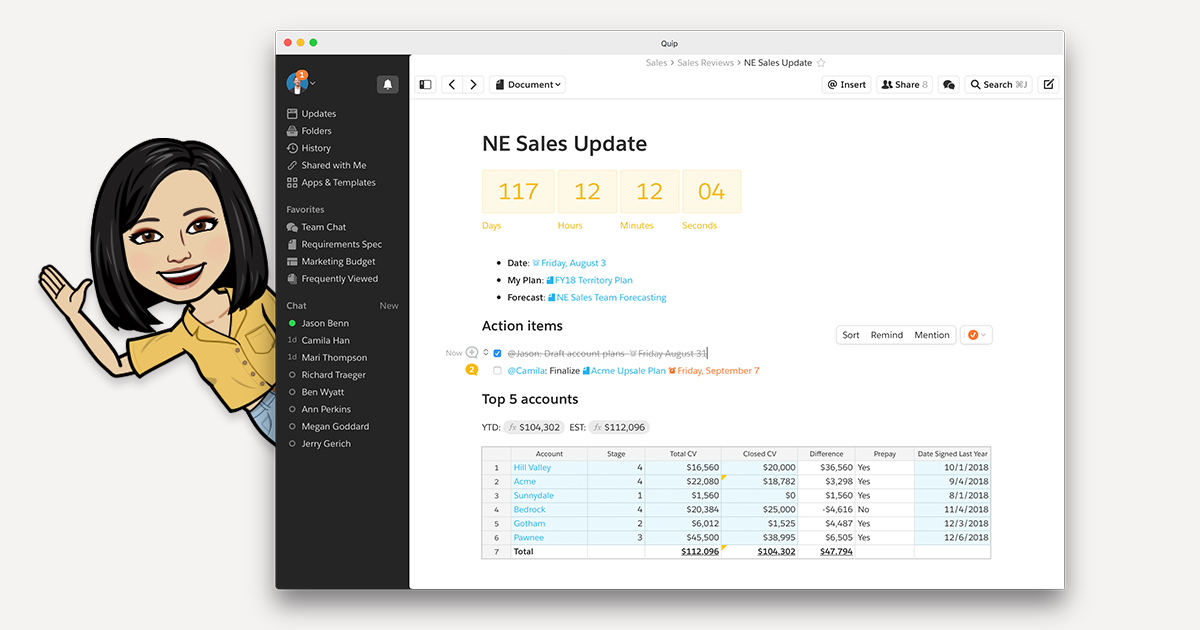 Quip, a Salesforce company, has everything you'd expect from a mobile cloud collaboration platform: dynamic documents, powerful spreadsheets, integrated chat, and a sophisticated mobile experience. Oh, and Bitmoji.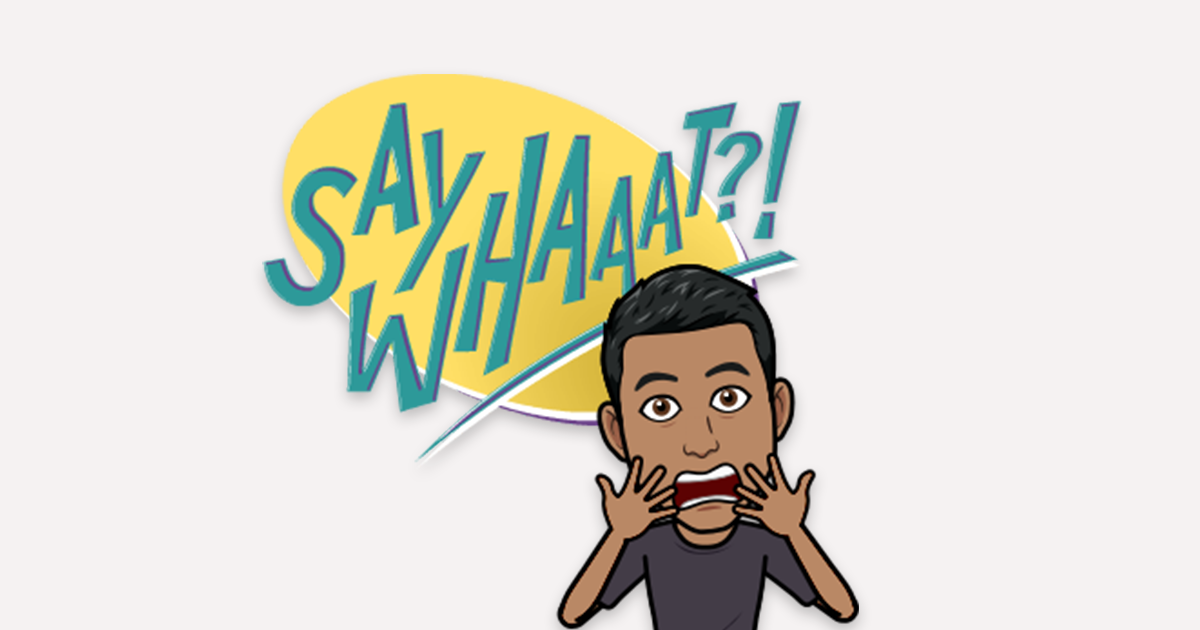 Bitmoji in Quip!
Starting today, you can connect your Snapchat and Quip accounts, and start adding beautiful Bitmojis to all your work and conversations.. Express your delight at budget line items, or apprehension over an upcoming quarterly review. Give your boss a thumbs up that shows you're a part of the team, or send a little something to convey that you just can't even anymore.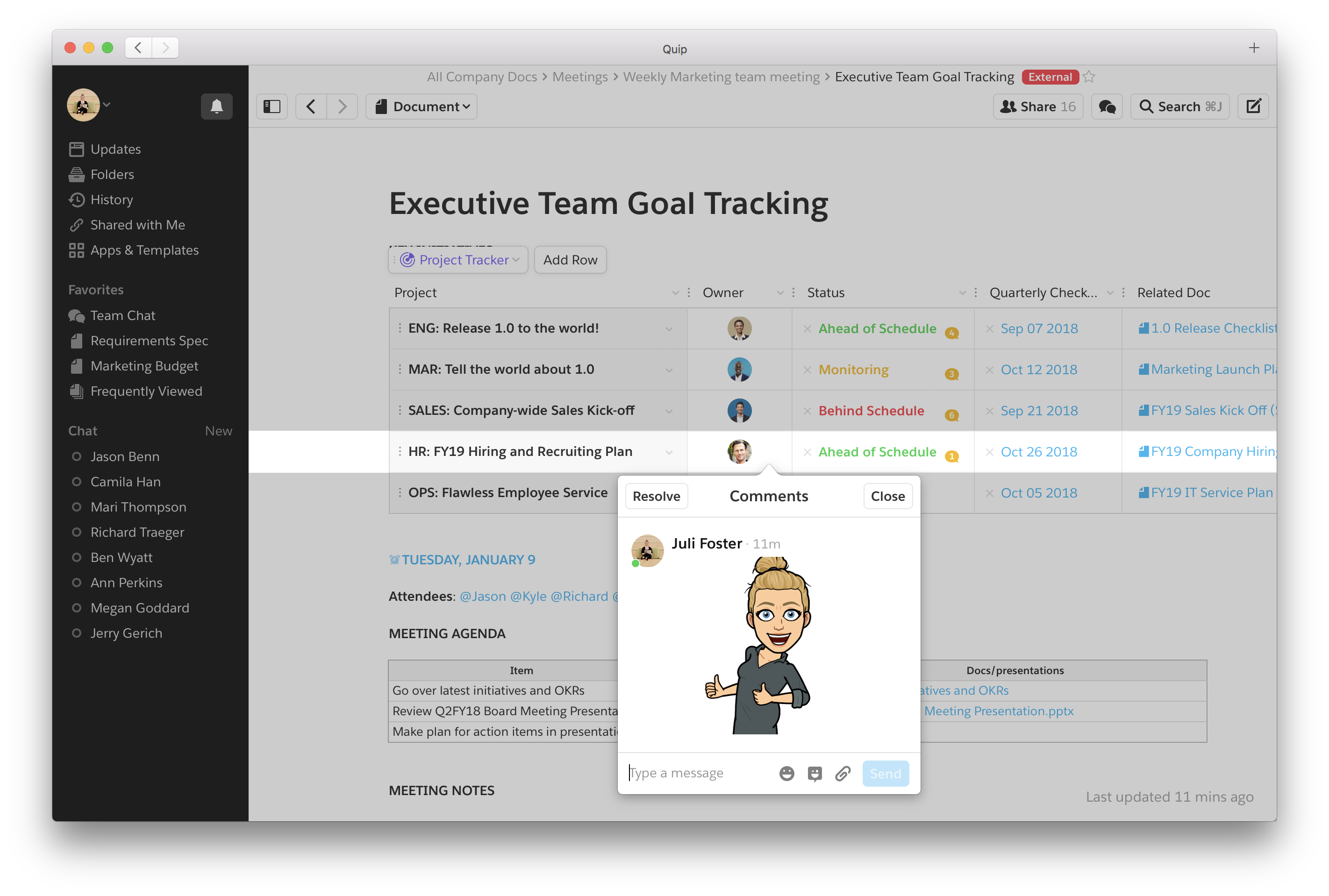 We added Bitmoji to Quip because we believe getting high-value work done doesn't mean you can't have fun. Once you connect your Snapchat and Quip accounts, you'll be able to send your Bitmoji in any document conversation, chat room, group chat, or 1:1 message in Quip using the Bitmoji button next to the emoji and attachment icons. Browse what's available, or search to find the perfect Bitmoji.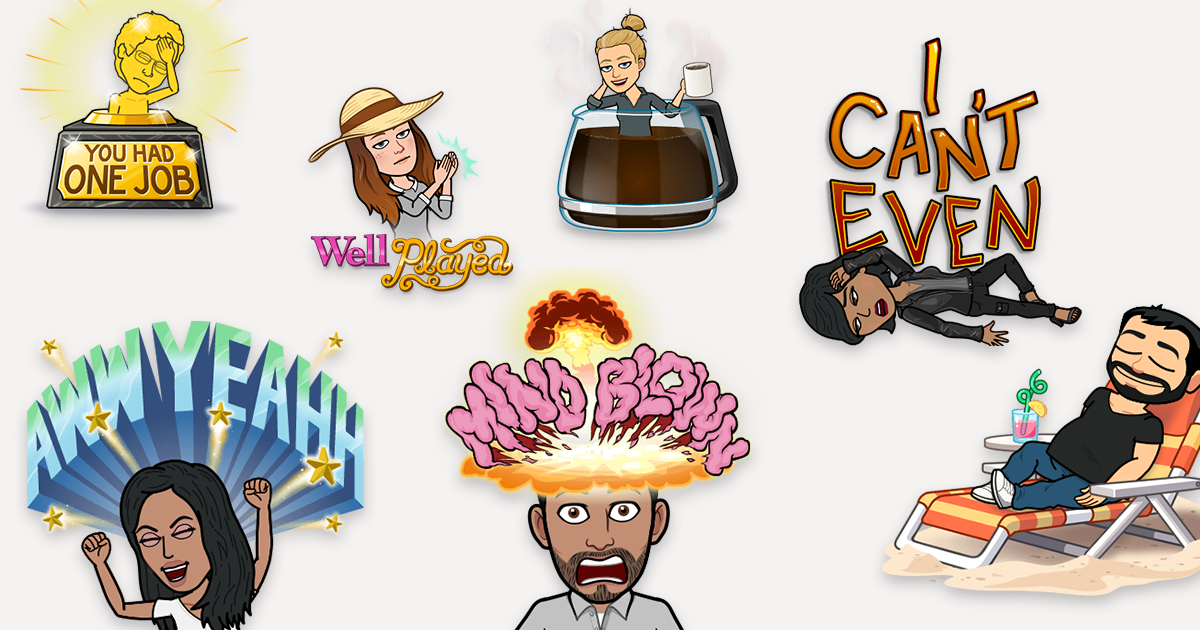 We're able to bring Bitmoji to Quip thanks to the Bitmoji Kit from Snap. To get started, connect your Quip and Snapchat accounts by clicking the Bitmoji icon in any comment text field. Bitmoji in Quip is available on web and the Mac desktop app (Windows coming soon).
Get started
Start adding Bitmojis to all your Quip docs today! If you don't have a Quip site yet, that's easy to fix—head to quip.com for your free trial.