Using Quip to Run a Catering Business (that also happens to feed Quip)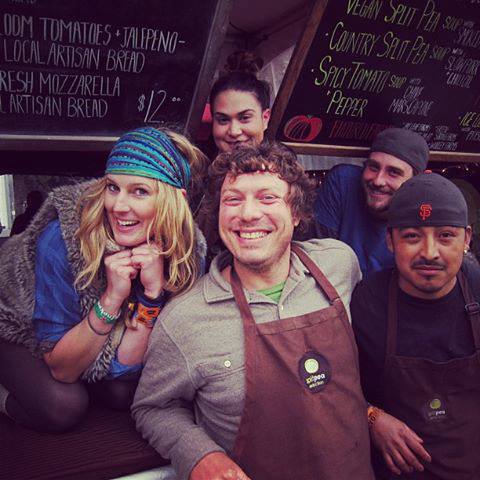 Split Pea Seduction is a breakfast and lunch restaurant SOMA, San Francisco that offers daily revolving menus and prepares its cuisine on-site, from scratch. They also have a sister company, Jersey Tomatoes, which provides restaurant-style, food-focused catering and event coordination in San Francisco and the Bay Area. The management team is comprised of three people: Christian Noto, the Operator and Executive Chef; Sam Leonard, the Chef de Cuisine; and April Harnett, the General Event Manager and Sommelier.
How do you and your team use Quip?
We use Quip in a variety of ways. The Quip team orders lunch catering twice weekly from Split Pea Seduction. They share a Quip document with us that serves as their lunch order form. They reuse this document each time to place orders from our revolving menu. They'll edit and post the order form on any given order day, and they'll message us when the order is done. From there, it's as simple as transferring the information to our internal order form and executing the order. It works very well.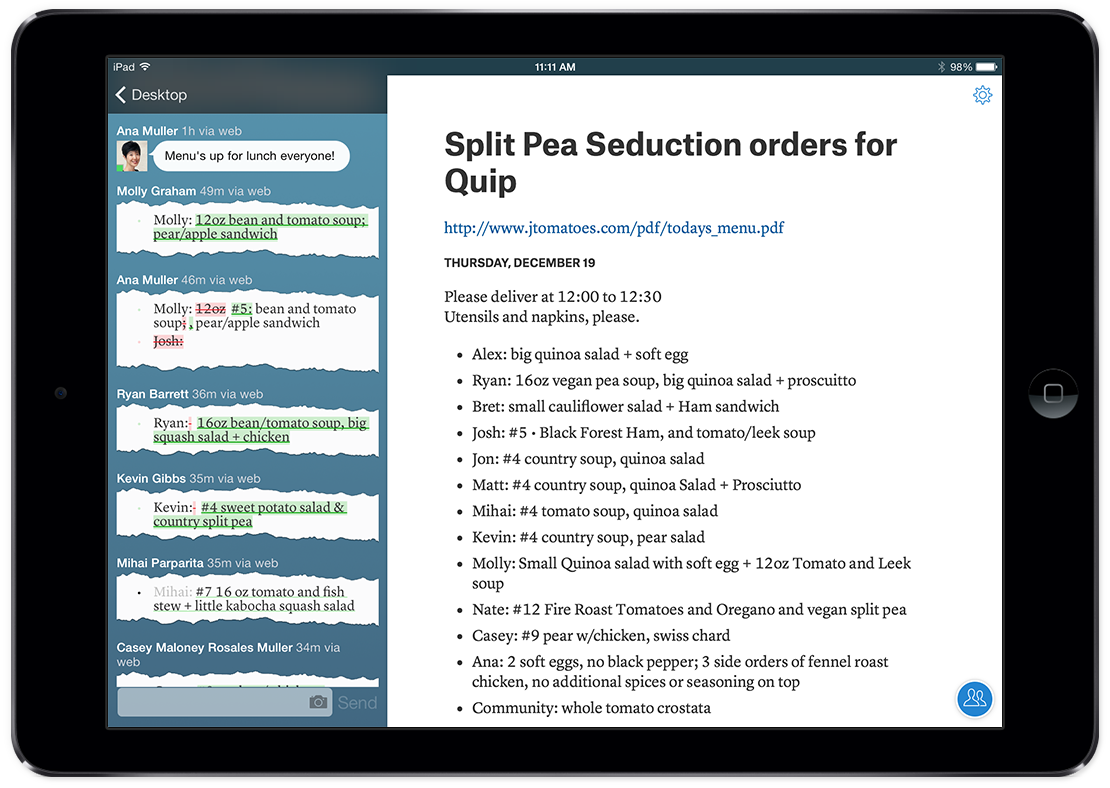 We use Quip for our production and project management schedules and tasks. Previous to Quip, we used a variety of different methods to keep track of work. None of these methods were particularly great in that we weren't able to see each other's lists. Now, both Sam and April have Quip documents that are shared with the owner, Christian. They are able to work through the documents daily, whether it's together in person or remotely, which has proven to be much more efficient.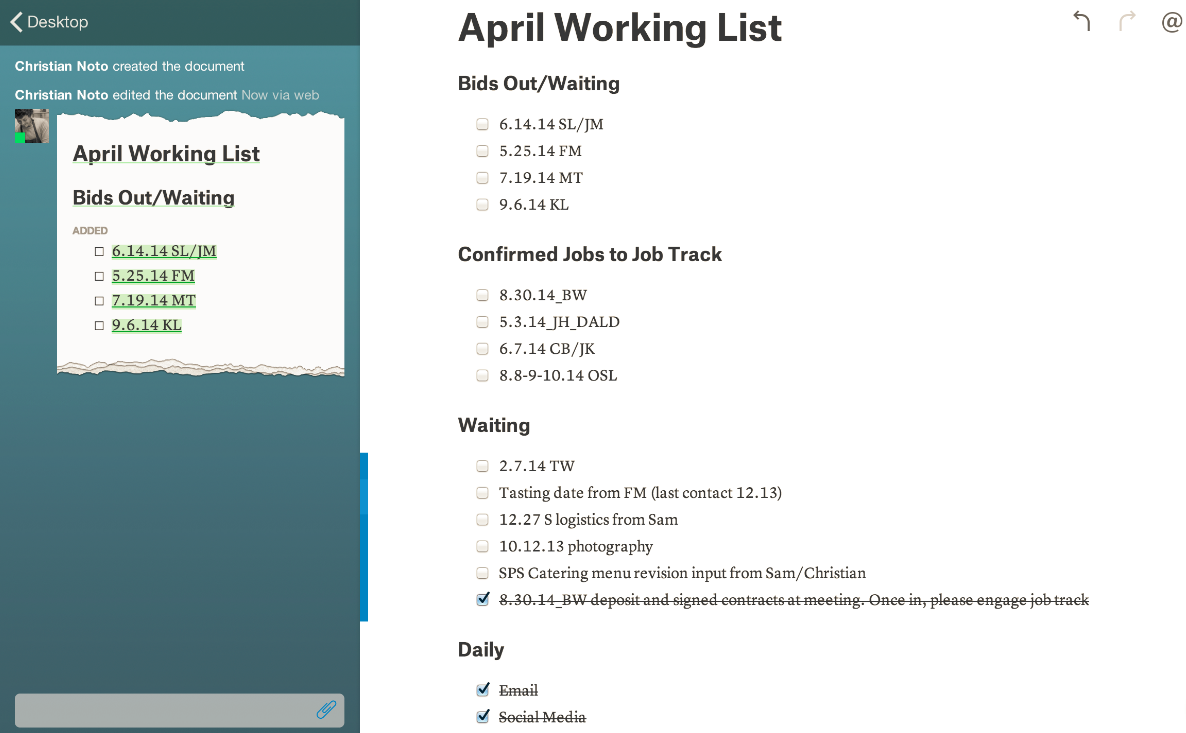 We also use Quip for our shift scheduling, enabling anybody on the staff to make changes and message the rest of the staff as needed.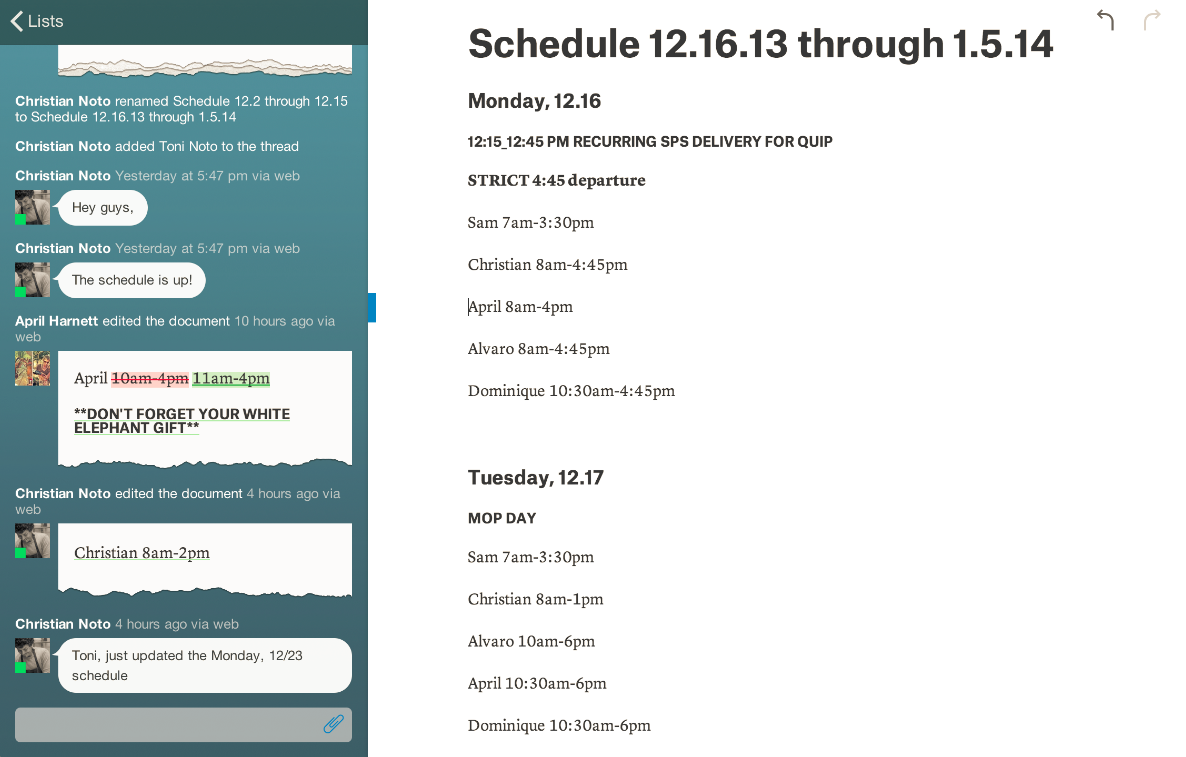 On the Jersey Tomatoes side specifically, we use Quip documents to manage catering events by the event. Catering events are very detailed and Quip has again made a huge difference in increasing efficiency in this regard.
On the personal side, I have been using Quip lists for shopping lists, vacation research, ongoing, general home tasks and even for little Sebastian's list for Santa!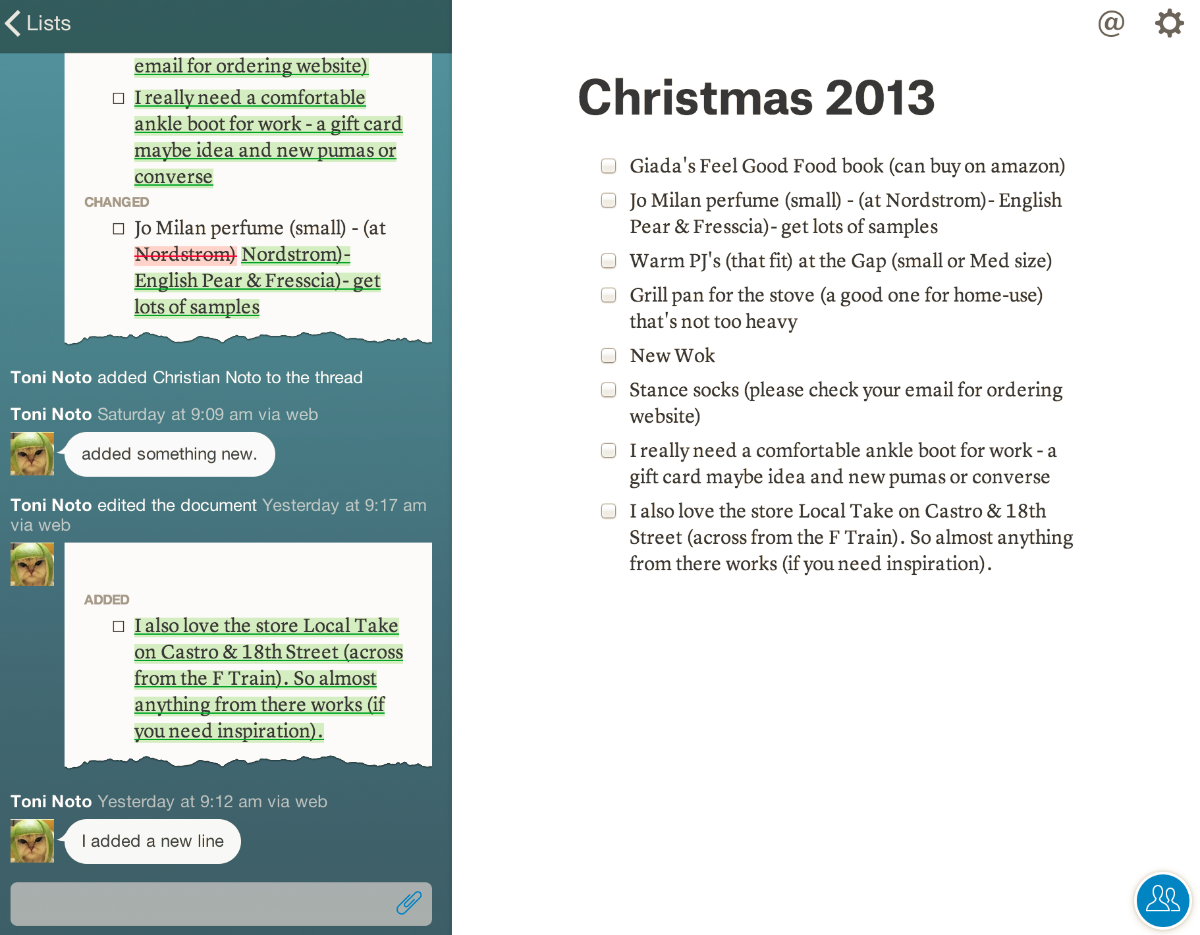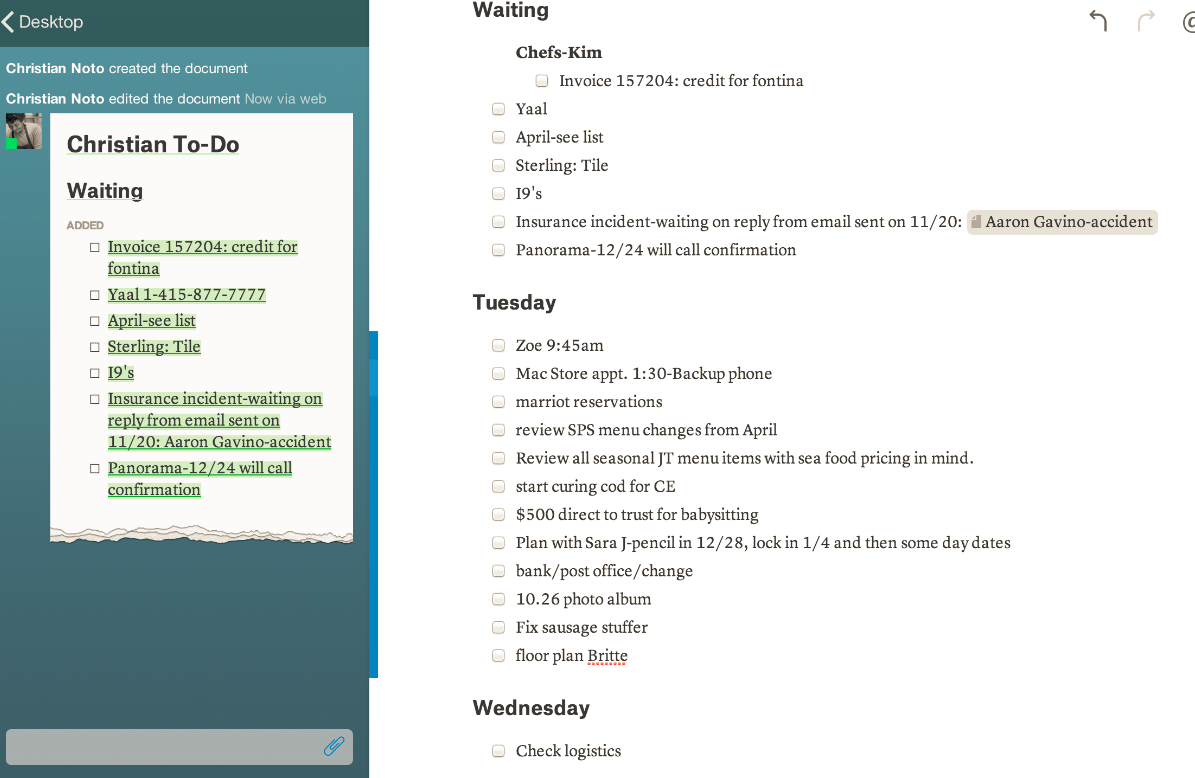 What are some of the Quip features that you really like?
There are a variety of features that make Quip useful:
First and foremost, we love that Quip enables multiple users to access and edit documents simultaneously.
We also really enjoy the checklist and bullet point functionality, which is perfect for our production needs.
We often use the chat-style messaging and push notifications from within specific Quip documents.
Last, it's the simplicity and intuitive nature of Quip that really makes an impression. It's very easy to use and has been "bugless" and completely functional to-date.