How an Environmental Services Company Uses Quip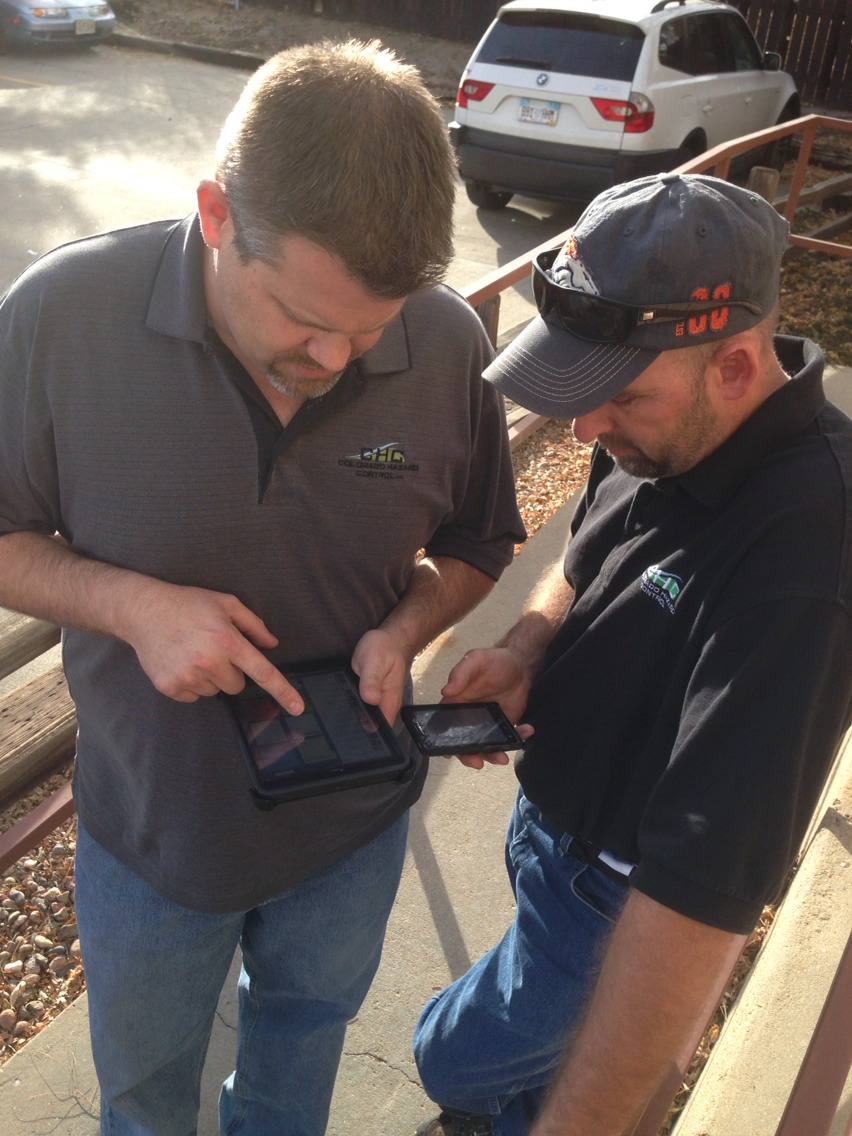 Colorado Hazard Control is an hazardous material abatement company with offices in Denver, Colorado and Pueblo, Colorado. Going on it's seventh year in business, Colorado Hazard Control offers services from asbestos abatement, to lead abatement, to mold remediation, and is making an effort to integrate technology into a dated industry.
Tell me about Colorado Hazard Control. What is your team like?
Colorado Hazard Control has two offices in Colorado and is planning on expanding. Started as a small family-ran organization, Colorado Hazard Control now has a full-time staff of 25 people and a variable field staff of 50 people. For every customer, we initially do a thorough on-site assessment to evaluate the specific case, and then a separate team will follow up based on the specific needs of the customer and site.
We focus heavily on providing quality services while maintaining 100% safety, so it is important for us to discover ways to be more productive on the administrative side of our company. Our team is a fun group, we all enjoy wearing many "hats" and subsequently all want to be involved with many areas of the company. It is not uncommon for 2-3 people to be involved on a document at Colorado Hazard Control.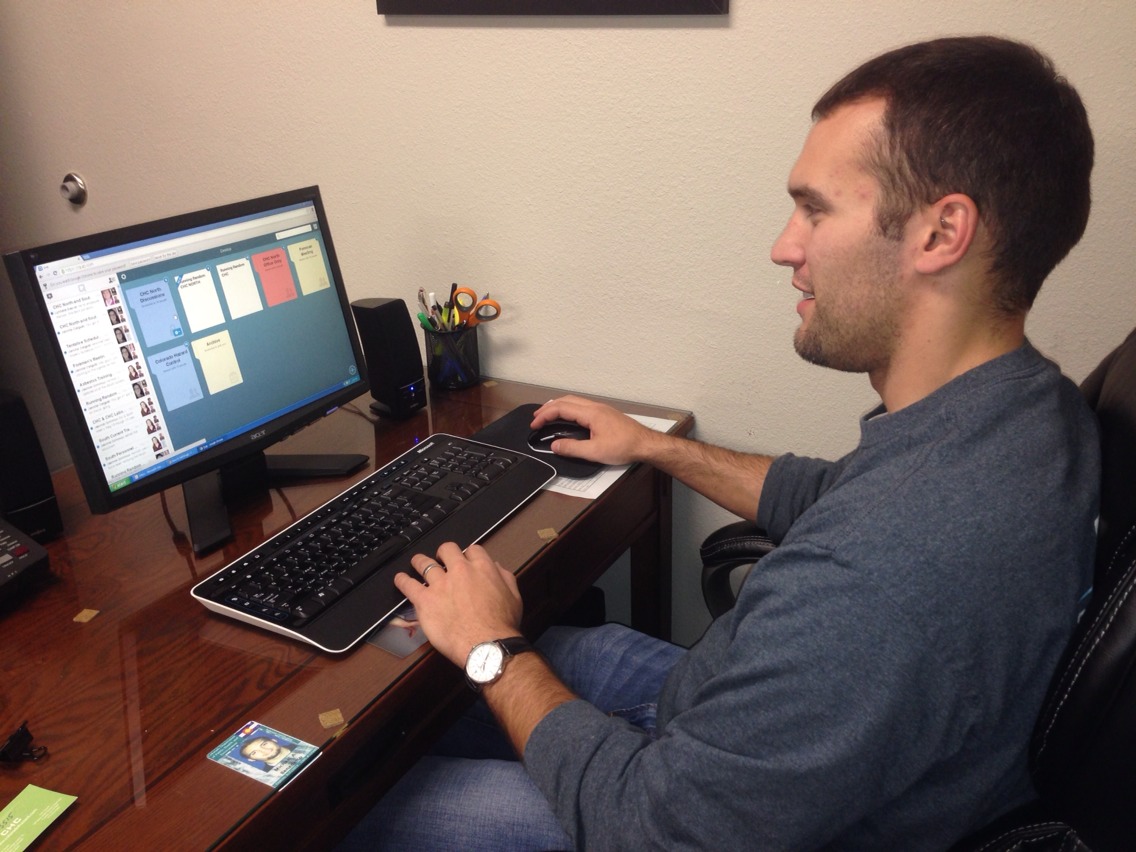 What work does Colorado Hazard Control do? What does your process look like?
Because we work in a highly regulated industry, each of our field employees needs to have a set of certifications on their person whenever they go to a job site in order to show the inspectors. We update these certifications periodically and need to make sure everyone has their certifications in order. Before Quip, we used to print out copies for each employee. If they forgot to bring the correct certifications, they would have to come back to the office to pick up the right ones.
How do you and your team use Quip?
Our team uses Quip to not only communicate on a daily basis but also as a central hub where we upload company documents. This allows us to access our files regularly and from any mobile device, such as a smartphone or iPad. Our industry is heavily regulated and making sure we can access current certifications on the fly is crucial to our success.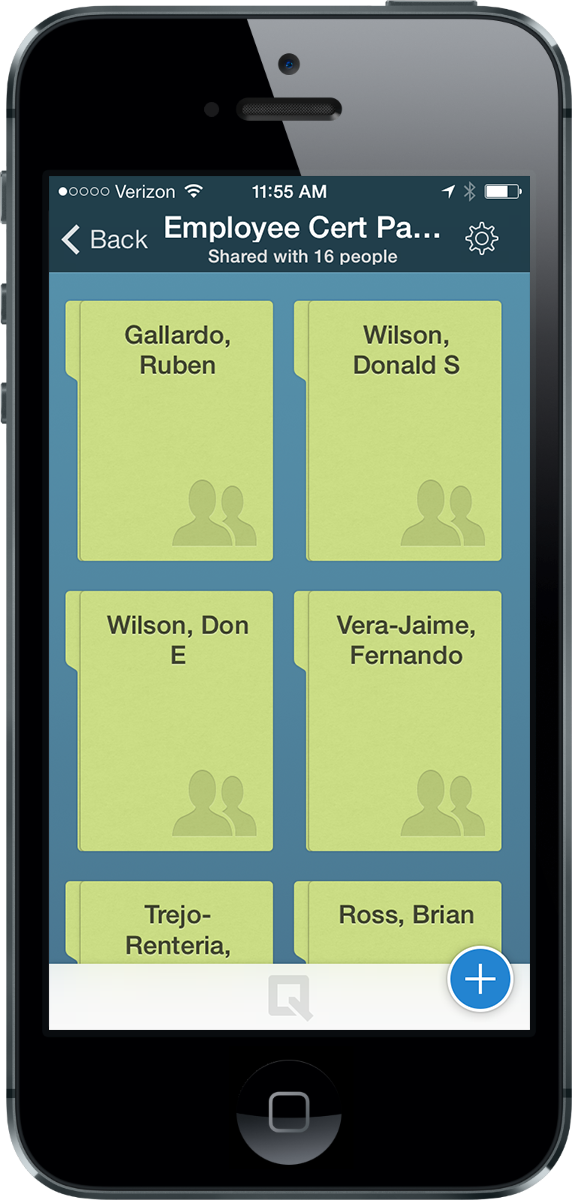 We also use Quip to plan our regular meetings and formulate agendas together. Quip has allowed our company to eliminate a lot of the "paper shuffling" steps that we used to have to take to get to a final draft of a document. Pre-Quip collaboration required us to email one copy of the document to be modified around the office, everyone would write their changes on it, and ultimately someone had to enter in all the revisions onto the final draft. Now we work directly through Quip to edit the document together.
Eventually we plan to expand the usage of Quip to the field operation side of our company. We want to create a virtual area that we can use as a communication and file share platform between both sides of our company. This will allow field workers to instantly share job site information including pictures and comments with the project-specific manager.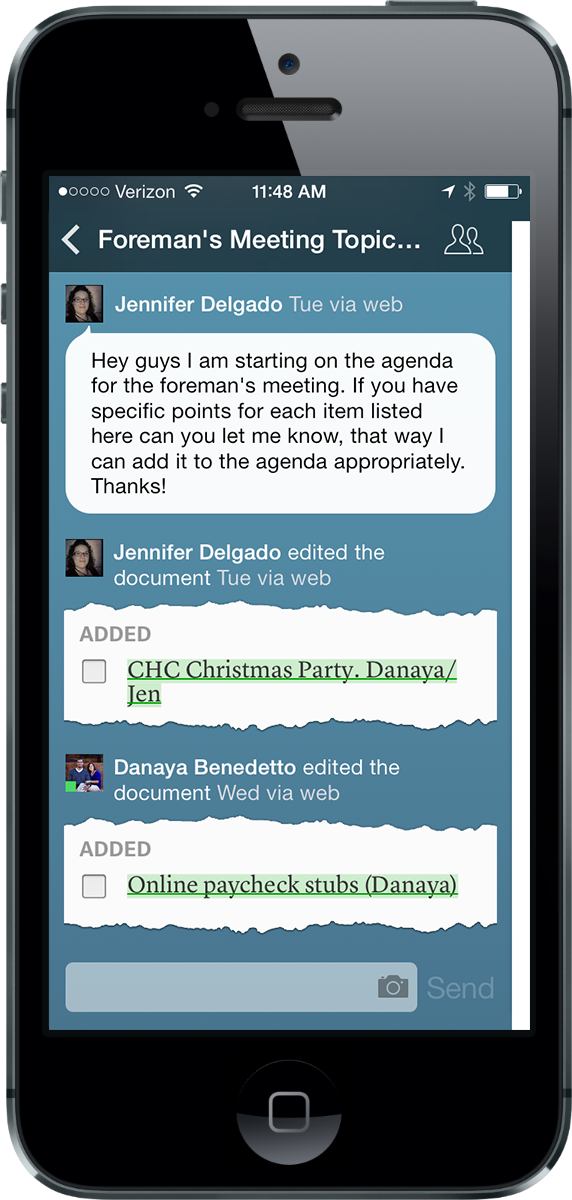 What are the most useful features of Quip?
The most useful feature is the ongoing feed on the left hand side of a document. We use this feed regularly to communicate, and our group has found that this method has greatly reduced the amount of text messages to review. We are able to see who has viewed the conversation, which eliminates uncertainty over whether they received the message. We are also able to see which members of the team are currently online and available for an instant message conversation.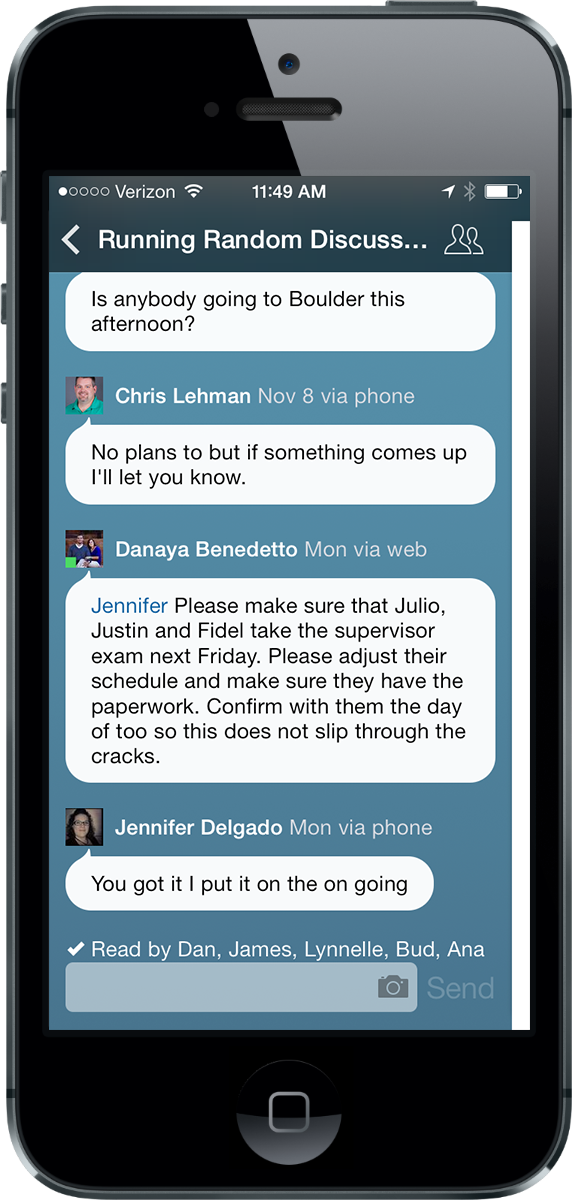 What did your process look like before using Quip? What about now?
Our process before using Quip looked like a lot of paper! Now we are able to collaborate regularly and freely. We can do all of these on our own timeline — sometimes weekend Quip discussions make for the most interesting Monday morning changes.
Did anything surprise you about using Quip?
Quip has found a way to take a lot of information and present it so that it does not confuse a broad spectrum of clients. We have been pleased at how personable the Quip team has been, from their constant customer support to their willingness to listen to our company's needs — they have been amazing. As a company that prides itself on the level of service it provides, it is important that we choose to work with companies that share our same values.