Going to Dreamforce? So is Quip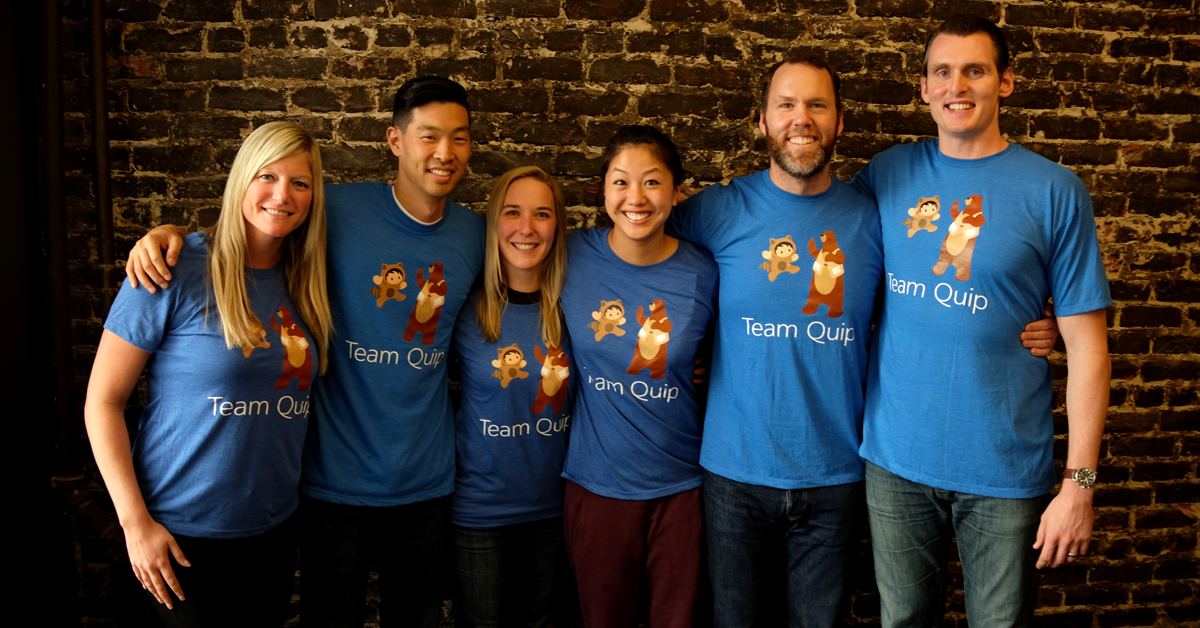 It's that time of year again: Dreamforce is upon us, and downtown San Francisco is bustling with excitement. This year #DF16 is getting a little something extra though, because Quip will be there for the first time ever. Now that we're a part of the Salesforce Ohana, we're going to be front and center at the world's largest tech conference. Are you ready? Because we are! Here's the lowdown on this week's happenings.
Catch the Quip Keynote
Our CEO and co-founder Bret Taylor will be giving a keynote on the opening day of Dreamforce. On Tuesday 10/4 at 4pm PST, he'll be at the Yerba Buena Center for the Arts, inspiring a packed room of rapt Dreamforce attendees to Supercharge their Productivity with Quip. You don't want to miss this.
Add the Quip keynote to your Dreamforce agenda
Visit The Quip Team
Whether you have questions about how Quip works, or you're a seasoned Quip user just looking for a high-five, we want to meet you. So come visit us: We'll be in the Team Productivity Camp in the Salesforce Campground in Moscone South all week long. If you haven't signed up for Quip yet, we can fix that for you. And if you invite your team to a new Quip site, you'll get a pair of snazzy Quip socks.
Spot a Quip Ranger
Can't make it to the Campground to visit us, but still want to try Quip? Look for the Quip rangers in green, roaming all over Moscone, including at the Quip Cafe in front of Moscone South. They can get you signed up, help you invite your team, and you'll walk away with a new way to supercharge your productivity, plus a cool Quip t-shirt.
We can't wait for the fun to start. See you at Dreamforce!
Already using Quip? Login to https://quip.com/ or you can launch your Quip desktop app to get started with your first document outline.
New to Quip? Try Quip with your team by creating a free team site at https://quip.com or download the app from the App Store or Google Play.