4 reasons you have a sales productivity problem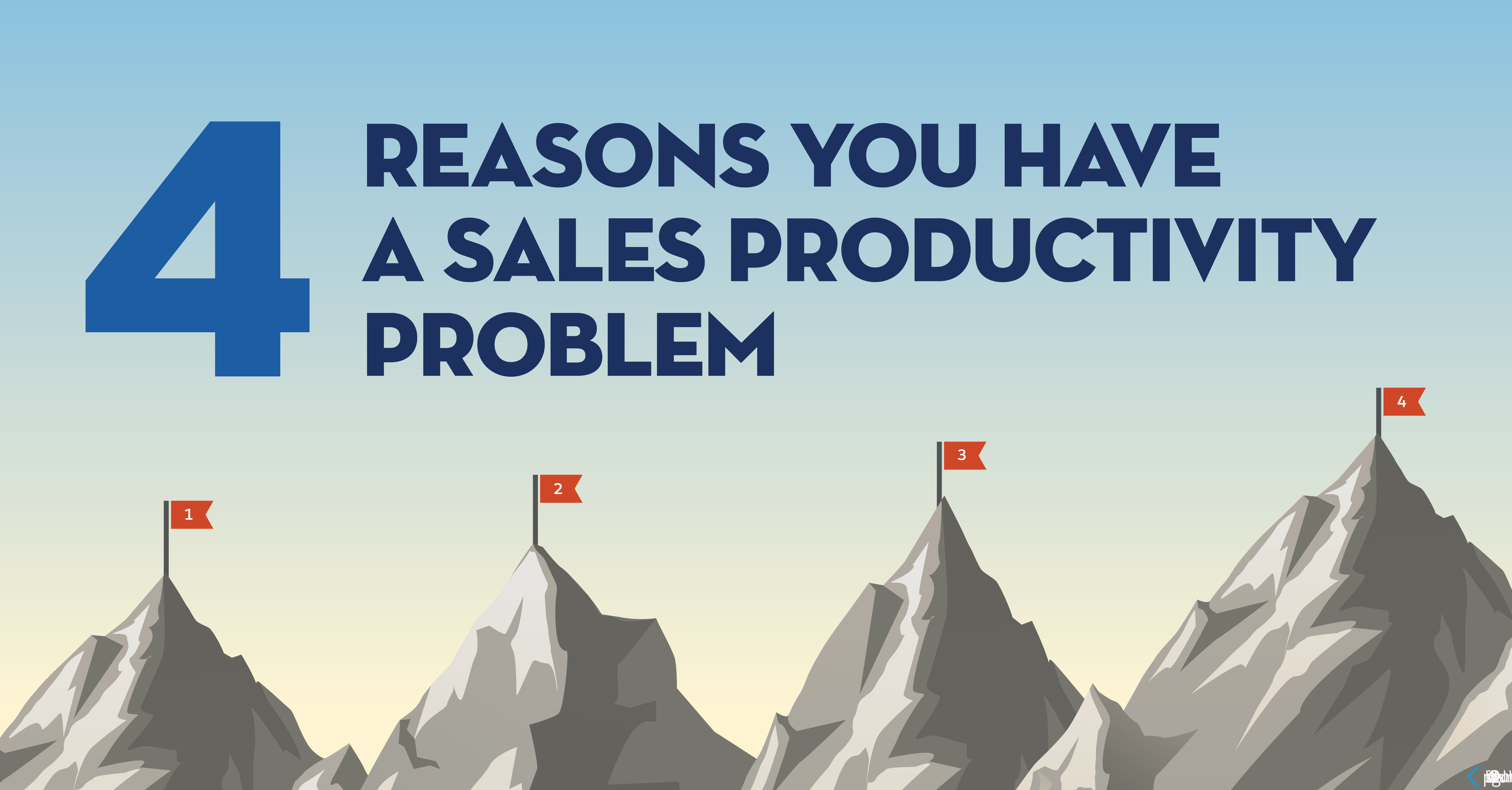 For a sales rep scrambling to retire quota, effective time management is everything. Deal velocity is critical. That's why you need to recognize when internal teamwork and processes are dragging down your sales productivity. Here are the top four internal challenges that kill time and keep you from retiring quota.
1. Cat-herding and complex deals
Today's deals are typically more complex than in the past, and more experts need to weigh in during the sales process: solutions engineers, product managers, legal and finance professionals. They're all part of the sales team now. Coordinating their input and pursuing them for answers can quickly eat up your day.
Another factor adding to deal complexity is your customers themselves, who demand more attention and consultative engagements than in the past.
2. Information stuck in silos
Now let's talk about all the information that sales reps — and their extended teams — need to access at any given moment to advance a deal. Too often the critical details are scattered across silos, from email and chat threads to meeting notes and static plans on a server. Making a good decision requires you to rummage through all these digital hiding spots to gather information; then, to get everyone up to speed, you have to compose a book-length email or call yet another meeting.
On top of these silos, consider all the insights and details about a customer that live only in a sales rep's email inbox — or in their brain. When they leave the company or change territories that vital context is lost and a frustrated customer needs to re-explain their needs and preferences to a new account manager. There has to be a better way to centralize all this information and make it accessible.
3. Fire drills and chaotic communication
The fragmentation and complexity really hit home when a customer calls with a pricing request or an executive wants a briefing right now. At that moment, many businesses are blindsided by poorly integrated communications. Instead of instant access to a single source of truth, there's a flurry of emergency text messages, chats, emails, and phone calls. After interrupting business as usual and destroying productivity, the kicker is that reps still can't be sure they have the best answer: Are all the right people involved? Does this report include the updates from the last meeting?
Are you breaking into a sweat just thinking about these moments?
4. Too much admin, not enough selling
According to Salesforce's third annual State of Sales report, today's sales teams spend just 34% of their week on selling. For the other 66%, they're searching for information and trying to coordinate the relevant stakeholders using slow, legacy tools that simply aren't up to the job.
In effect, your sales team has become a team of project managers, and their productivity has been ambushed by never-ending administrative tasks.
Solutions within reach
Overcoming any one of these 4 challenges will unleash your sales team's productivity and help them close deals faster. The key is to update your internal processes and to embrace collaborative selling. We've identified four best practices for teams to follow, focused on communication, collaboration, alignment, and insight.
Learn more by downloading Sales Productivity Unleashed: 4 Tactics to Close Deals Faster.