How I Saved My Team Hours of Work with Strategic Account Planning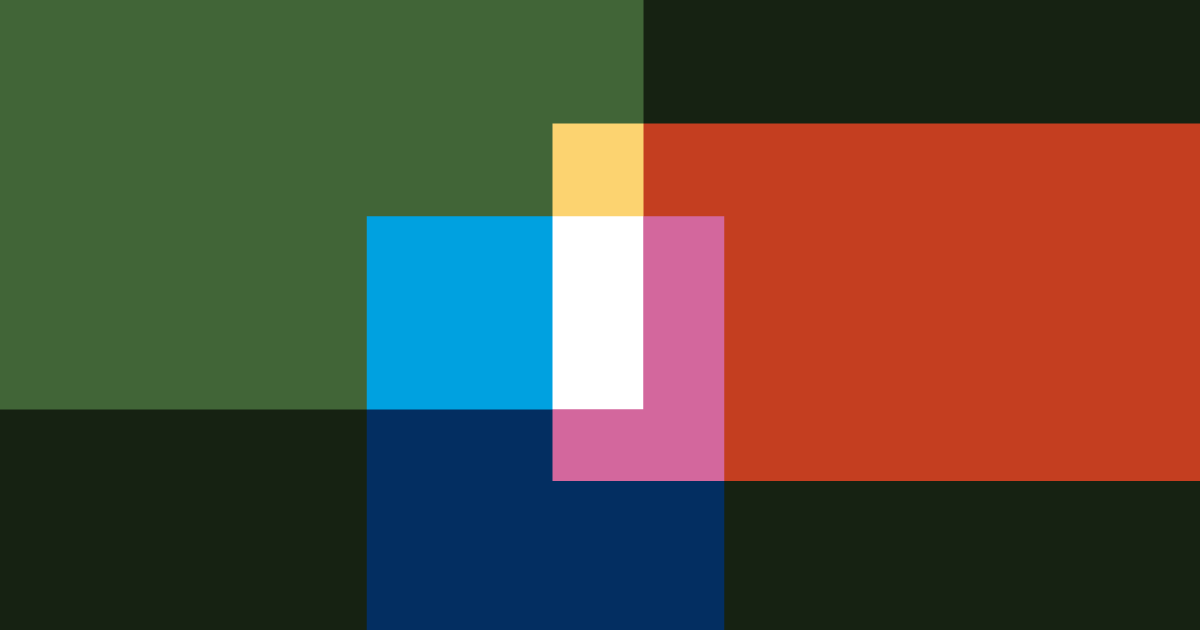 I am a Salesforce Administrator who has recently discovered Quip, an amazing document creation and collaboration tool that lives inside of Salesforce. Quip gives users the ability to store unstructured data alongside Salesforce structured data in a way that wasn't possible before.
We recently ran a pilot program using Quip to determine if the tool would be a good fit for our organization. This is when I discovered my favorite use case.
Pilot Goal
Take three documents our customer success and sales teams use to maintain the health of our clients — the Account Plan, Win Room, and Customer Collaboration — and migrate them to Quip Documents.
Pilot Findings
Quip allowed us to reduce three documents into a single document — our Strategic Account Plan. Rather than maintaining three separate static documents living on a shared drive, we were able to consolidate them into a single living document found right where our users were spending their time: Salesforce.
The newly created Strategic Account Plan has saved our sales and customer success teams not only the pain and headaches of emailing around spreadsheets and Word docs, but it has also cut out hours of meetings. Quip allows team members to quickly and easily import key account information into the document, collaborate in a single place with chat inside the document, and then easily share vital information and account plans with our leadership team.
The Strategic Account Plan generates with a single click from the account record, automatically pulling in record specific pieces of information that are required in the planning process: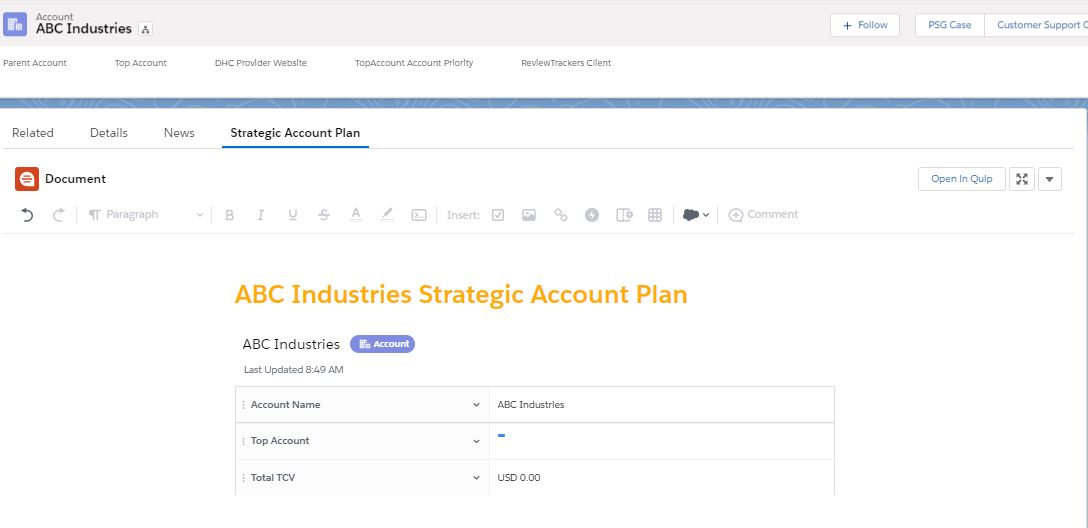 We use several Quip Live Apps in the Strategic Account Plan to guide users to the information they need and the information they need to share.
Spreadsheets inside Salesforce
We use the spreadsheet Live App to build a SWOT analysis right on the Salesforce account record. With the @ key, you can mention coworkers and assign them tasks and deadlines: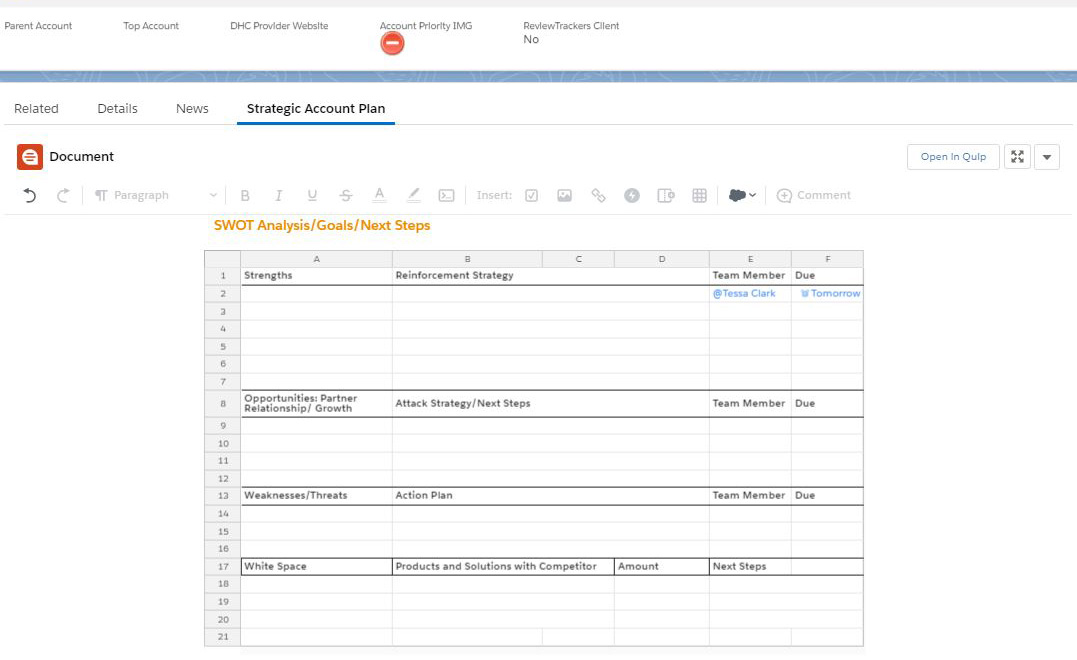 We also use the spreadsheet Live App for dynamic reports relating directly to the account record to be displayed for the teams review. This one gives the team visibility into both current account contracts and any open opportunities: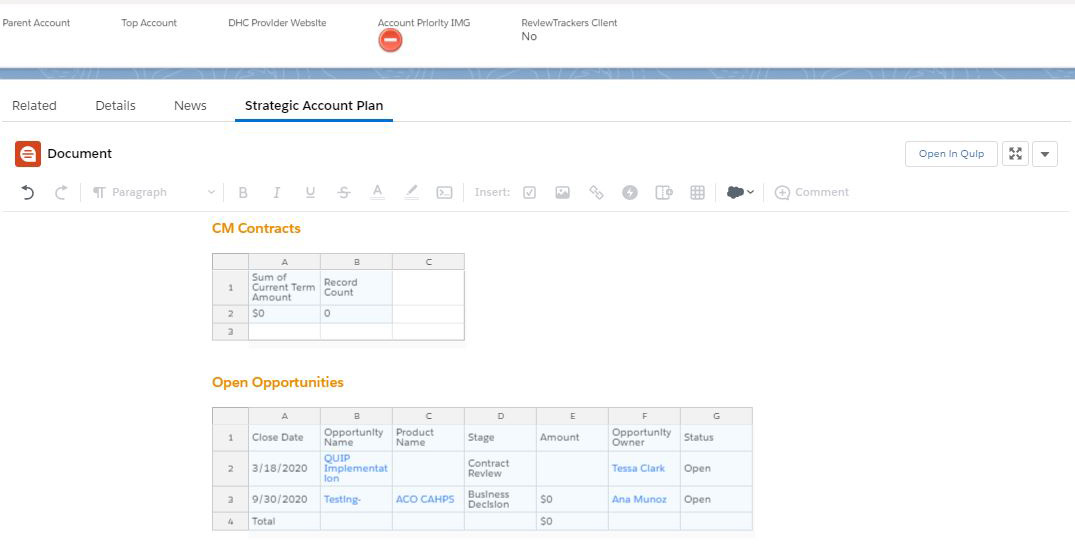 Lastly, the team also uses the Strategic Account Plan as a place to capture meeting notes, making this document the one-stop shop for all things relating to the client: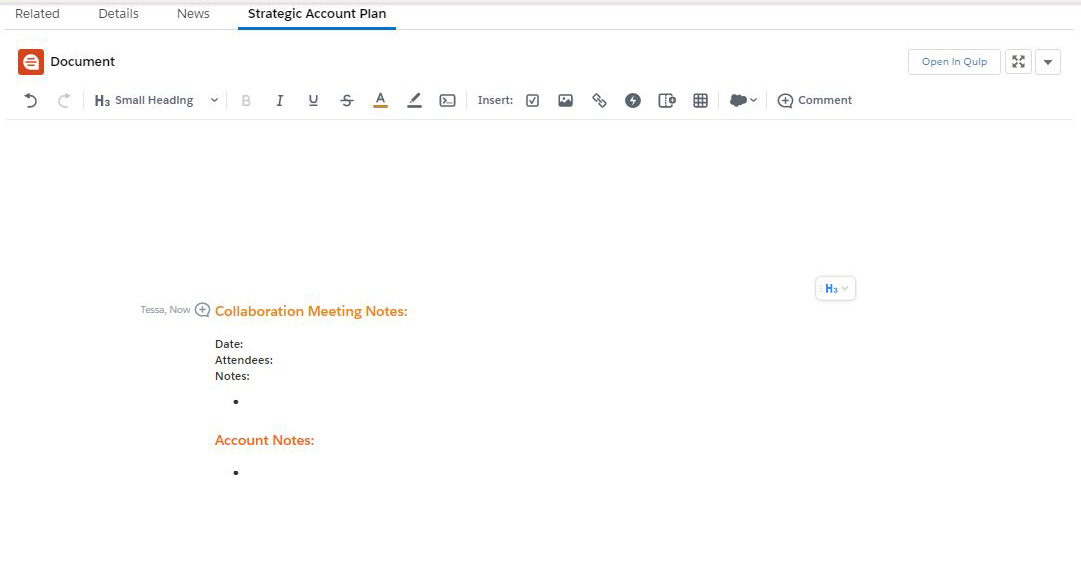 The process of combining these three documents and moving them to Quip has saved our entire Growth Team hours of work. No longer are they manually pulling information from Salesforce, duplicating information across three separate documents, spending hours in meetings, or emailing outdated versions of documents from team member to team member. Quip has given our leadership team quick and easy access to the information that is most important to them and the health of our business. Our users have driven head first into Customer Collaboration plans and are excited about the power of Quip and what else it can do to simplify their work.
For more on account planning in Quip, watch this short video, read this account planning how-to blog, and check out this Quip account plan template.