Introducing Charts in Quip
Quip is built so everything is real-time – edits, conversations, notifications, and even the data from spreadsheets and Salesforce. That's so teams can trust that they have the right information to make decisions faster. Today, we're excited to announce that we are taking another step forward with live charts for spreadsheets and slides.
Now, you can turn any range of your Quip spreadsheet data into an embedded chart. Choose between creating a pie, line, or bar graph and easily change the appearance of your chart with customizable colors and labels. Integrating charts directly into your spreadsheets is a powerful tool to highlight elements of an executive summary, showcase the important data in larger spreadsheets, or focus the attention of your audience.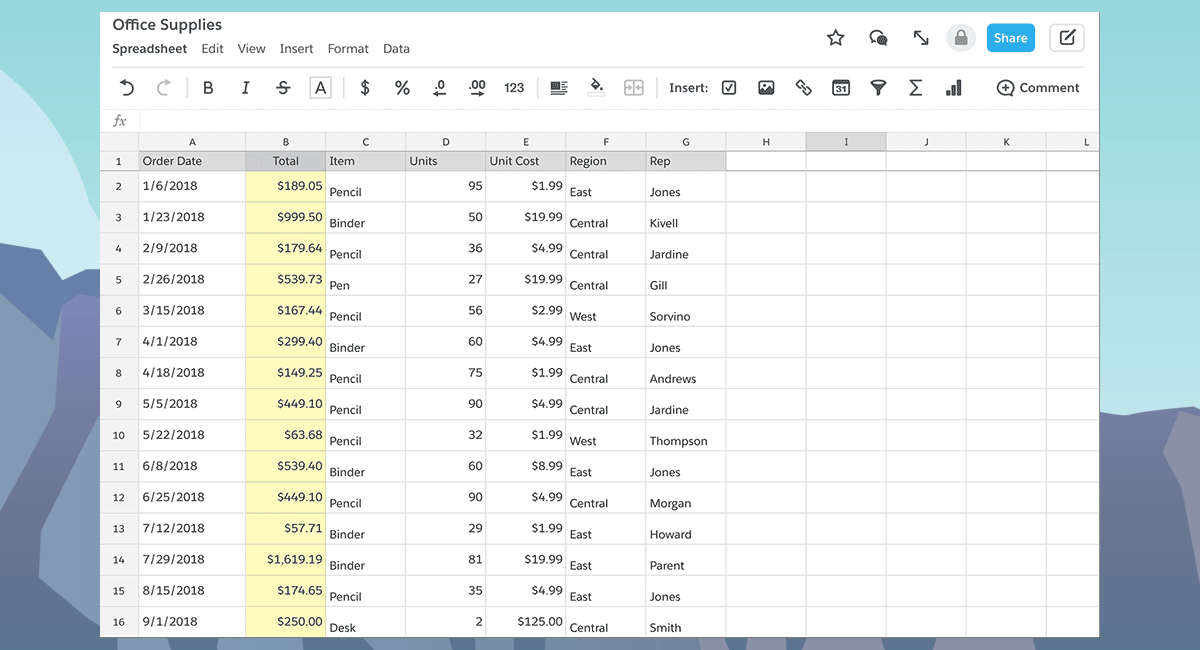 Our dynamic charts help save time — both for employees in charge of reporting out to managers and for executives who need to stay updated on their business at a glance. Now, everyone can follow a single living document where data is always up to date. No more copying and pasting screenshots of charts or waiting on updated figures for weekly meetings!
Goodbye static images, hello living charts
The best part about charts in Quip is that they're live and completely interactive. Connected to underlying spreadsheet data in Quip, they dynamically update in response to any live changes made to corresponding data sets. You can even connect charts to spreadsheets powered by real-time data from your Salesforce reports. Open live Salesforce reports in Quip with a single click and stay on top of your business with data that is always up to date and ready for discussion. Coupled with Quip's dynamically linked charts, you'll never have to worry about whether the data you're looking at is stale.
Collaborate with your team in real-time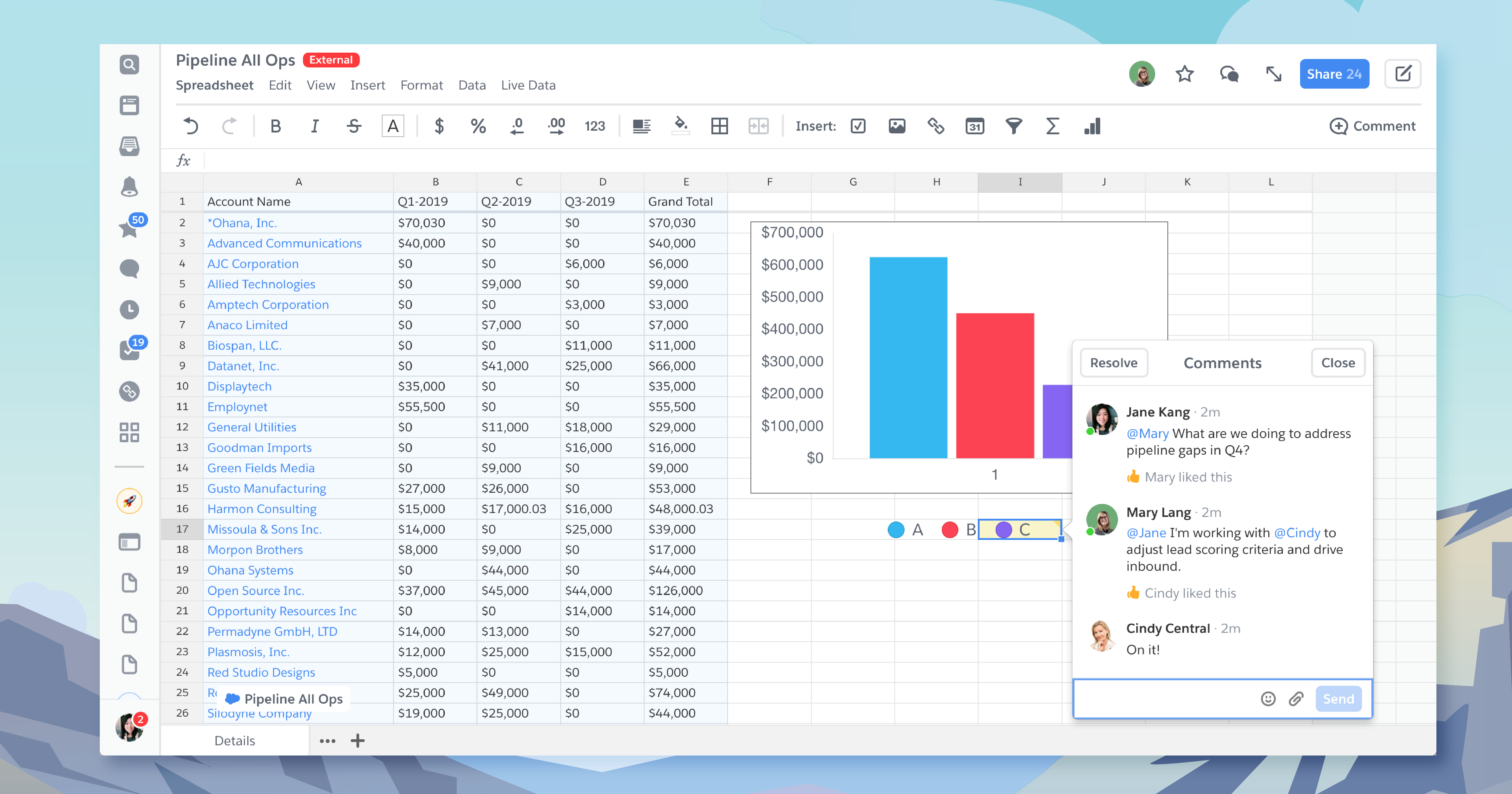 Like everything else in Quip, charts are fully collaborative. Contextual comments and chat allow you to edit, discuss, and stay updated on your team's data in real-time, so you can make decisions faster.
Embed charts directly inside Quip Slides
Not only can you create charts in spreadsheets, you can also embed them into Quip slide decks, piping live data straight from your spreadsheets into your presentations. Slides in Quip are designed to move work forward and dynamic charting is just the latest tool helping teams build alignment and reach decisions faster around mission-critical data.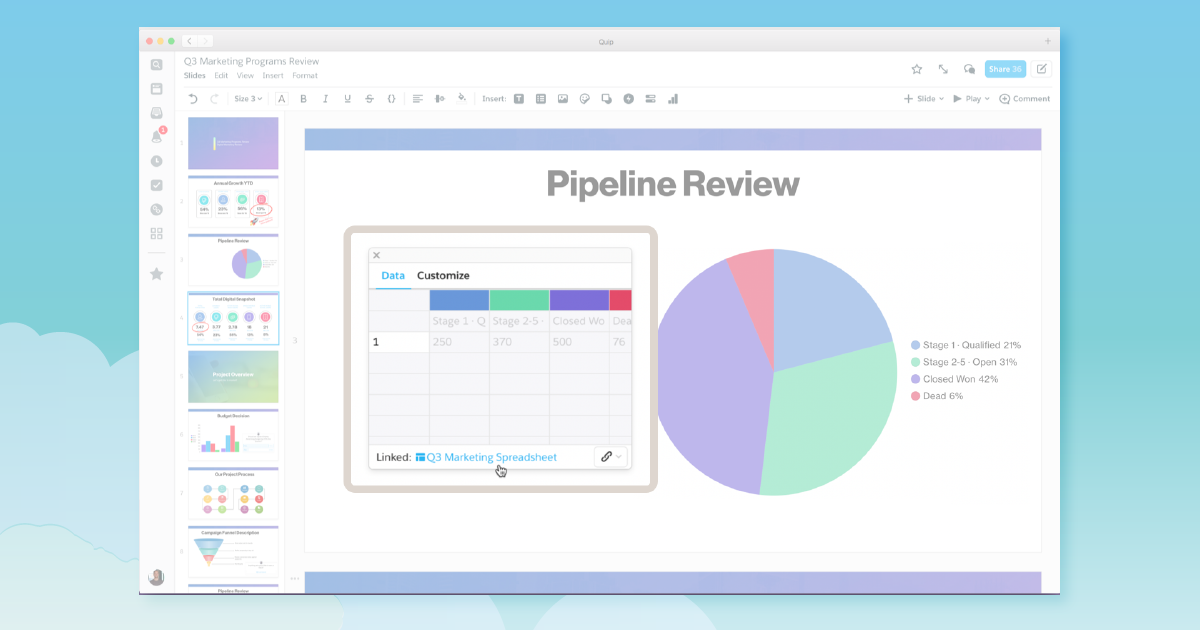 Transform the way you work together
So, how does this play out in the real world? Imagine you're a marketing manager running a weekly team meeting. With live data linked across a variety of sources, you can be confident that the charts and linked data in your team's status report are always up to date. Not only can you save your employees from the time-consuming burden of manually updating the deck, but thanks to Quip's real-time collaboration features, you can ask questions and stay up to date ahead of your meeting.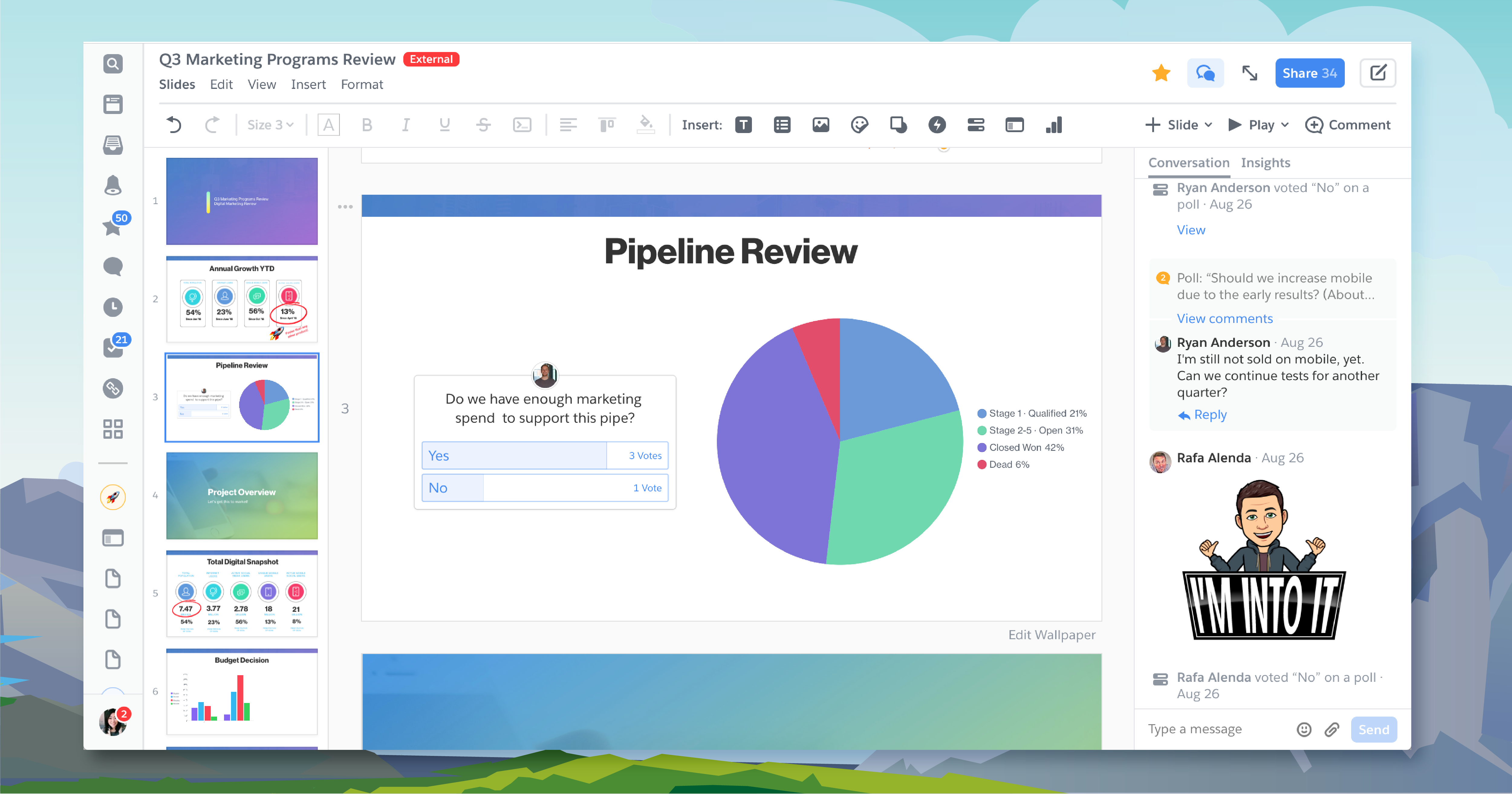 Get Started Today
With charts in Quip, it's easier than ever to get fast, high-value work done with your team in spreadsheets and slides. Learn more and get started!
Don't have a Quip site yet? That's easy to fix — start a free trial today.