Quip for iOS 7
Today, we are excited to launch Quip for iOS 7. For the past couple of months, we've been working hard on a new design that looks great on Apple's newest operating system. Our goal with this update is to make Quip the best looking and most natural word processor for iOS 7.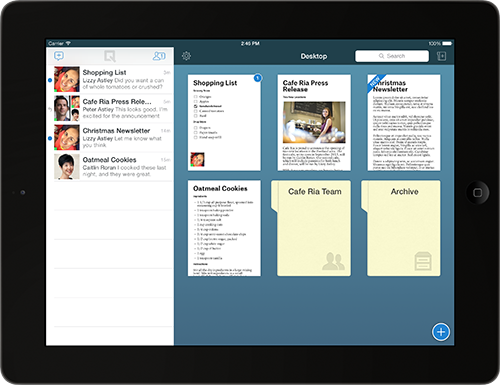 Borrowing from the design language of iOS 7, we focused on flattening and simplifying the design of our app while also adding a lot more color so that the app feels lightweight and fun.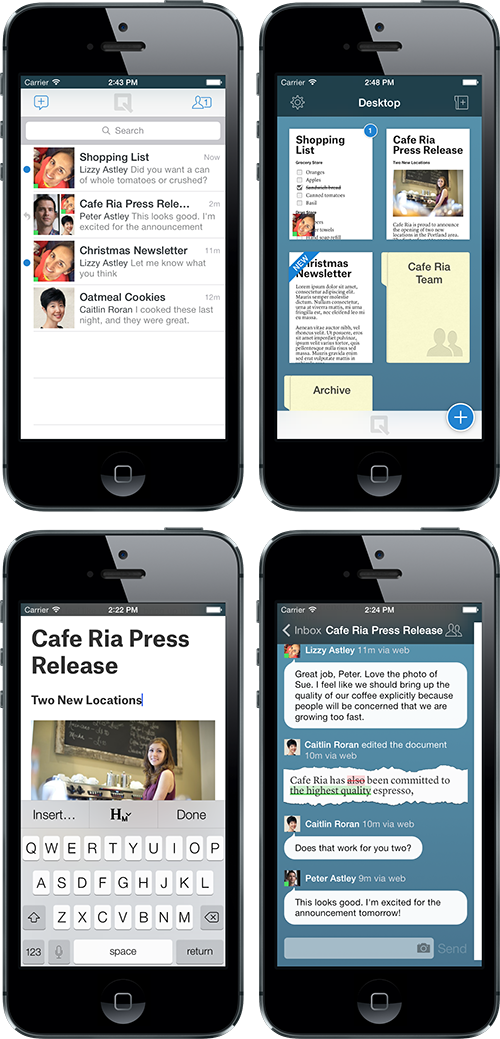 This update is available for both iOS 6 and iOS 7 on all compatible devices, including the iPhone, iPad, and iPod Touch. You can download the update in the App Store today. (You'll be able to download iOS 7 on Wednesday when Apple officially releases the upgrade.)
As a part of this update, we made the whole app faster and smoother — even for older versions of iOS. We hope you enjoy the update, and please continue sending us feedback via the Quip Help Center.