Manufacture at full speed with Quip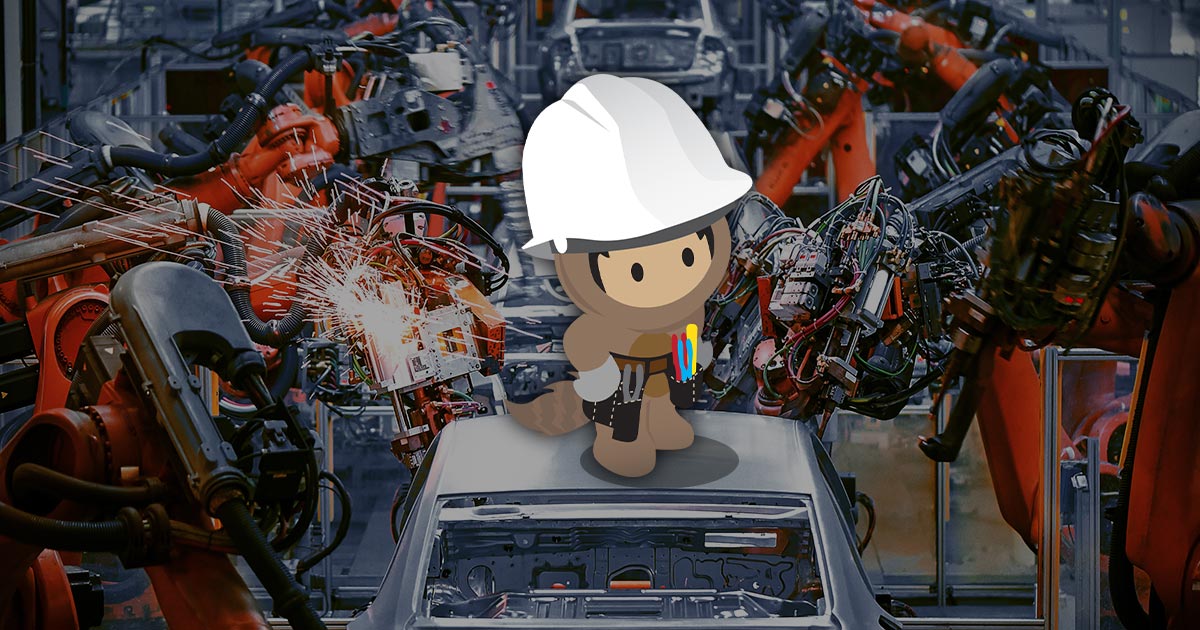 Manufacturers are contending with more competition and more customer demands than ever before. To stay ahead, manufacturers need to focus on production throughput, supply chain management, and efficient field service operations. Missing the mark could mean closing factory doors.
Leading manufacturers are turning to mobile-first productivity and collaboration tools to empower their workforce and innovate faster for their customers. Read on to learn more about key trends.
Productivity-boosting trend: Mobile
Manufacturers are investing in mobile tools to increase productivity and improve communication across the supply chain. Nothing boosts productivity like giving manufacturing teams (especially remote service and field teams) a comprehensive, up-to-date, and easy-access view of every customer and their product information. Top-performing manufacturing service teams are 1.9x more likely than their underperforming peers to have a comprehensive, up-to-date view of their customers and products. But they're also 2.2x more likely to equip their agents with mobile-first platforms so they can resolve issues while in the field.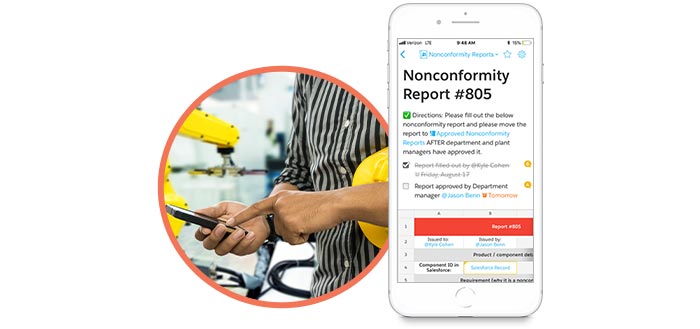 How to stay ahead with Quip
Manufacturers looking to move fast and stay ahead are turning to Quip, Salesforce's mobile collaboration platform. Quip can help your business make decisions faster, keep production momentum rolling, and communicate more seamlessly across your supply chain. When paired with the structured data and insights generated in Salesforce, Quip provides a mobile-enabled collaboration hub for all the unstructured work that goes in to managing suppliers, production, and customer services.
Key results with Quip:
37% faster project completion
46% more productivity
50% better communication
Each of these results means more projects, more throughput, less rework, lower costs and a more competitive company.
Get started fast with Quip manufacturing templates
Out-of-the-box, Quip comes with a ton of template documents to get your teams collaborating faster on day 1. From facility management templates, to quality/lean Kaizen project plans, to non-conformity reports and procurement, you'll find starter assets that you can customize to meet your specific business needs.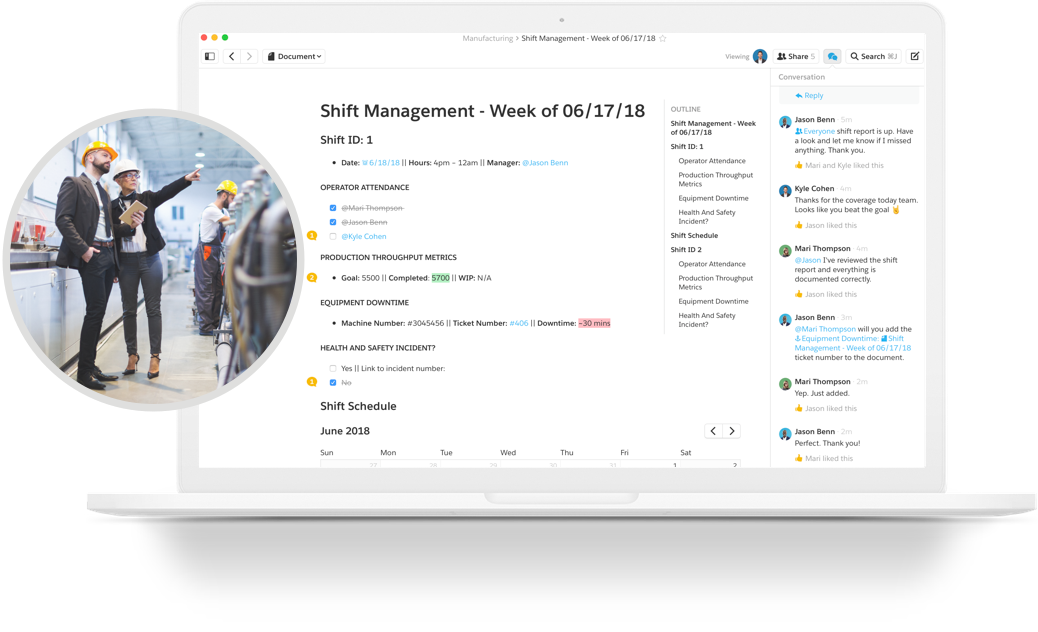 Over 10,000 companies and 1 million+ users already turn to Quip to collaborate, make things happen faster and drive a culture of action.
Check out Quip for manufacturing to learn more about how Quip can accelerate your manufacturing business and get access to a free manufacturing trial experience.