A new way to view edits in your Quip docs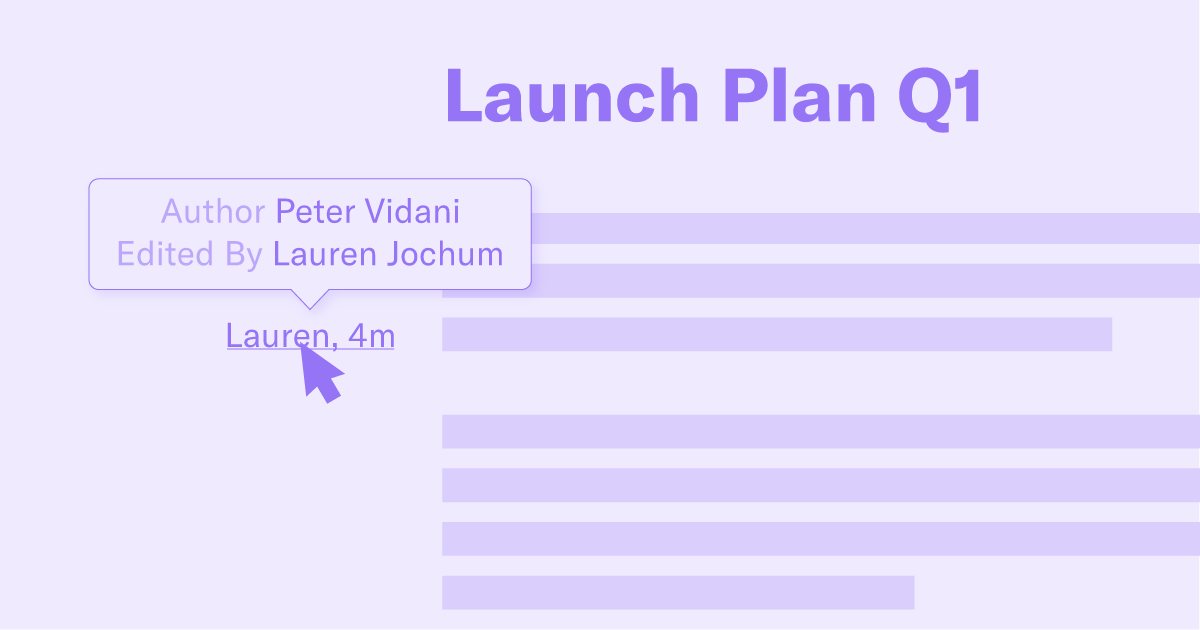 Fine, we'll admit it: Sometimes collaboration can get a little messy. When you have 15 people jamming in a document, it's hard to tell who's seen the latest version, or whether Jane's message was directed towards you or Bob. Quip docs give you clarity and transparency with things like read receipts and @mentions. And now we're adding another way for to you see what's going on at a glance: a quick and easy way to track edits right in the document.
In most docs, there are a lot of words to keep track of. Who rewrote your beautiful turn of phrase? Where did those stats come from — and how can you verify them? You need answers! The new in-document edit history is here to make your life easier (in this respect, at least).
How it works
In any Quip doc, if you click on a section of text you'll see a teammate's name in gray to the left. It tells you, at a glance, who made the last edit and when that was. To get more info, hover over the name to see a chronological list of who did what, and when. The person who created the section in the first place will have Author next to their name.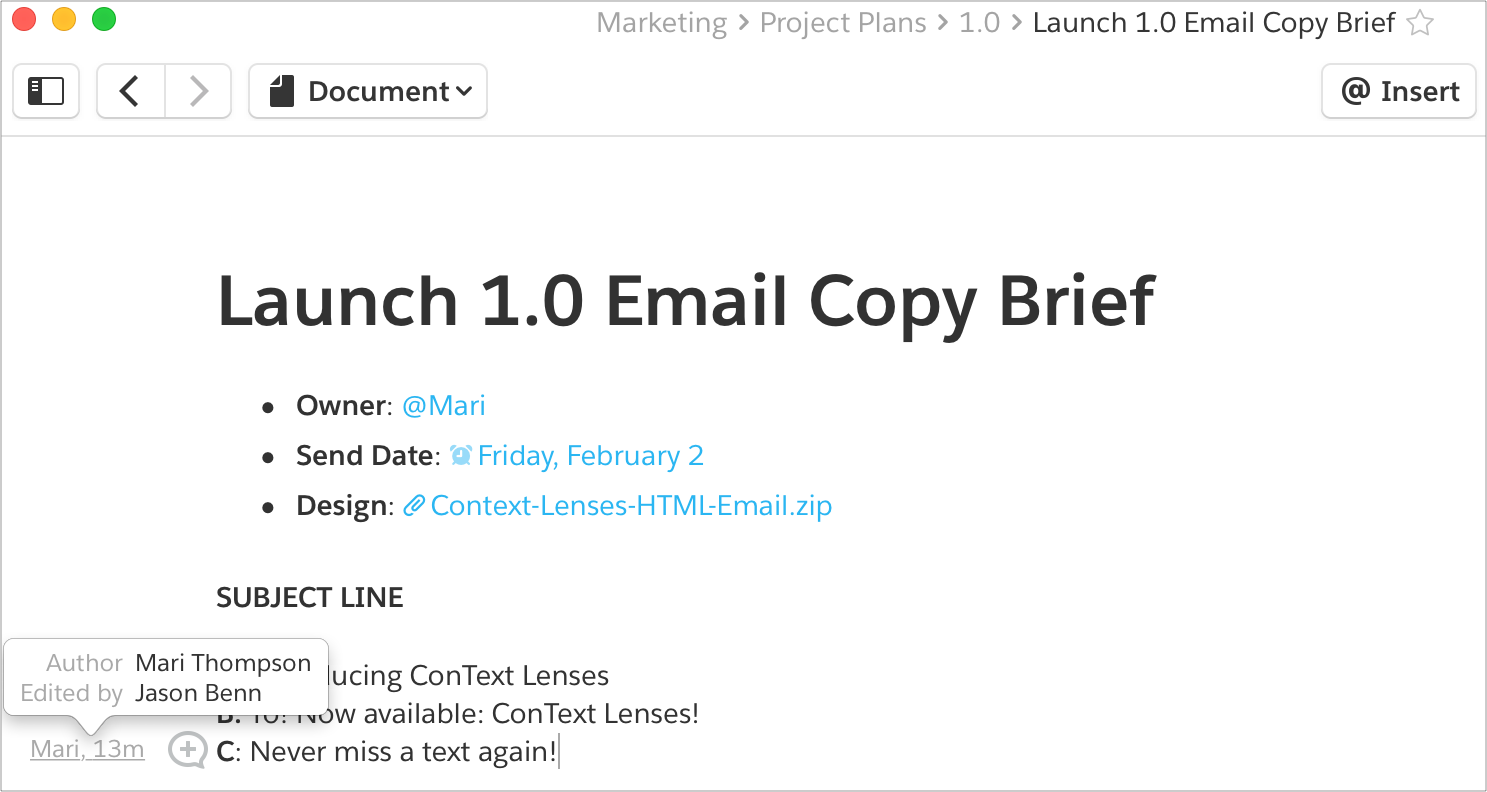 To see a more in-depth edit history, similar to what you're used to in the document conversation, click on the gray text. You'll get a pop-up showing snippets of additions and deletions — green for the former, red for the latter — along with names and timestamps.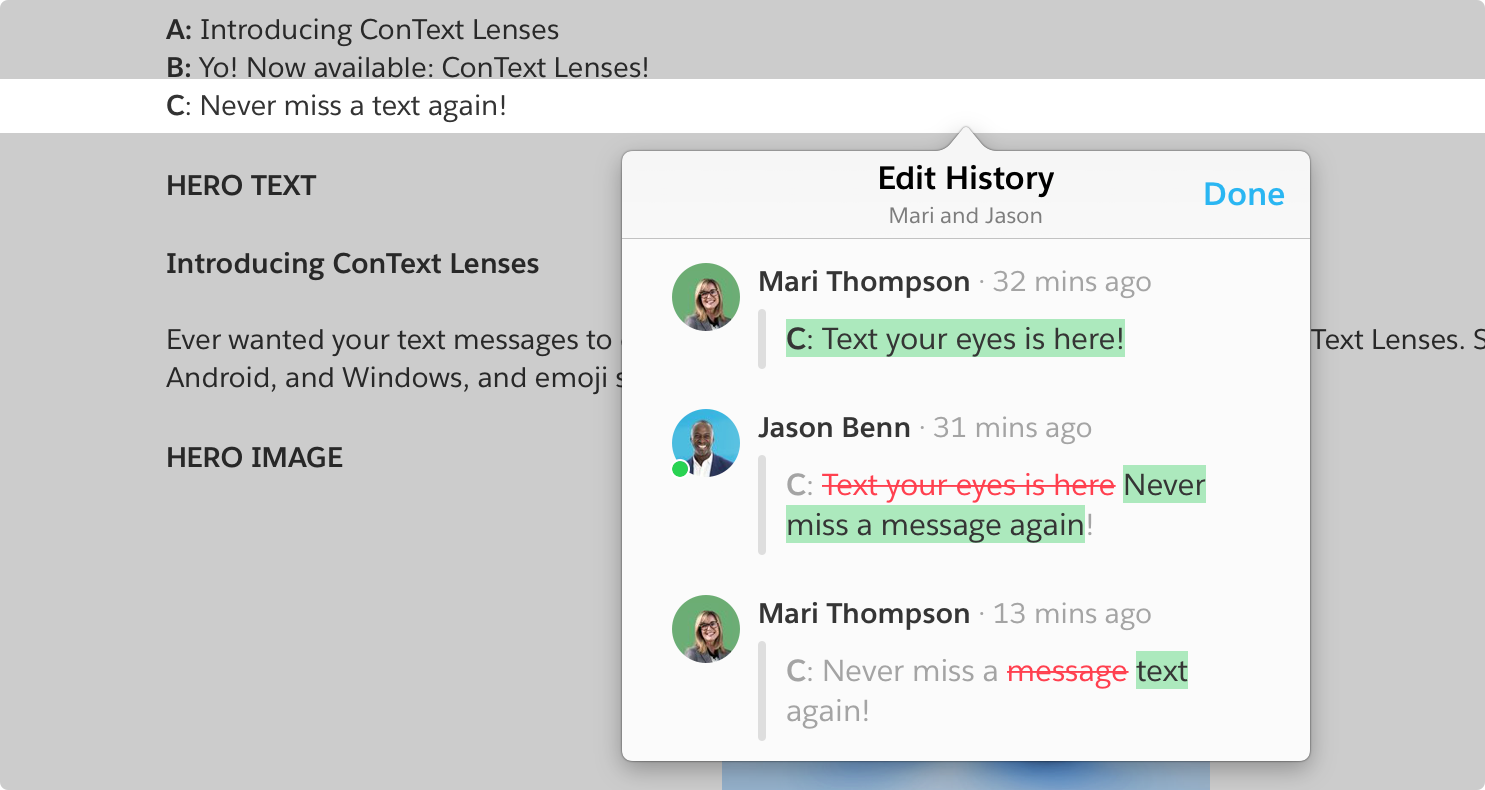 With this new feature it's easy to check the history of a very specific part of your document, find what you need, and get on with your work. You can use it on the web and your desktop app, and it will show edits that change the content of your document (not formatting, for example).
Get started today
Try Quip with your team now — create a free site in minutes.