Documents with Superpowers — Introducing Live Apps for Quip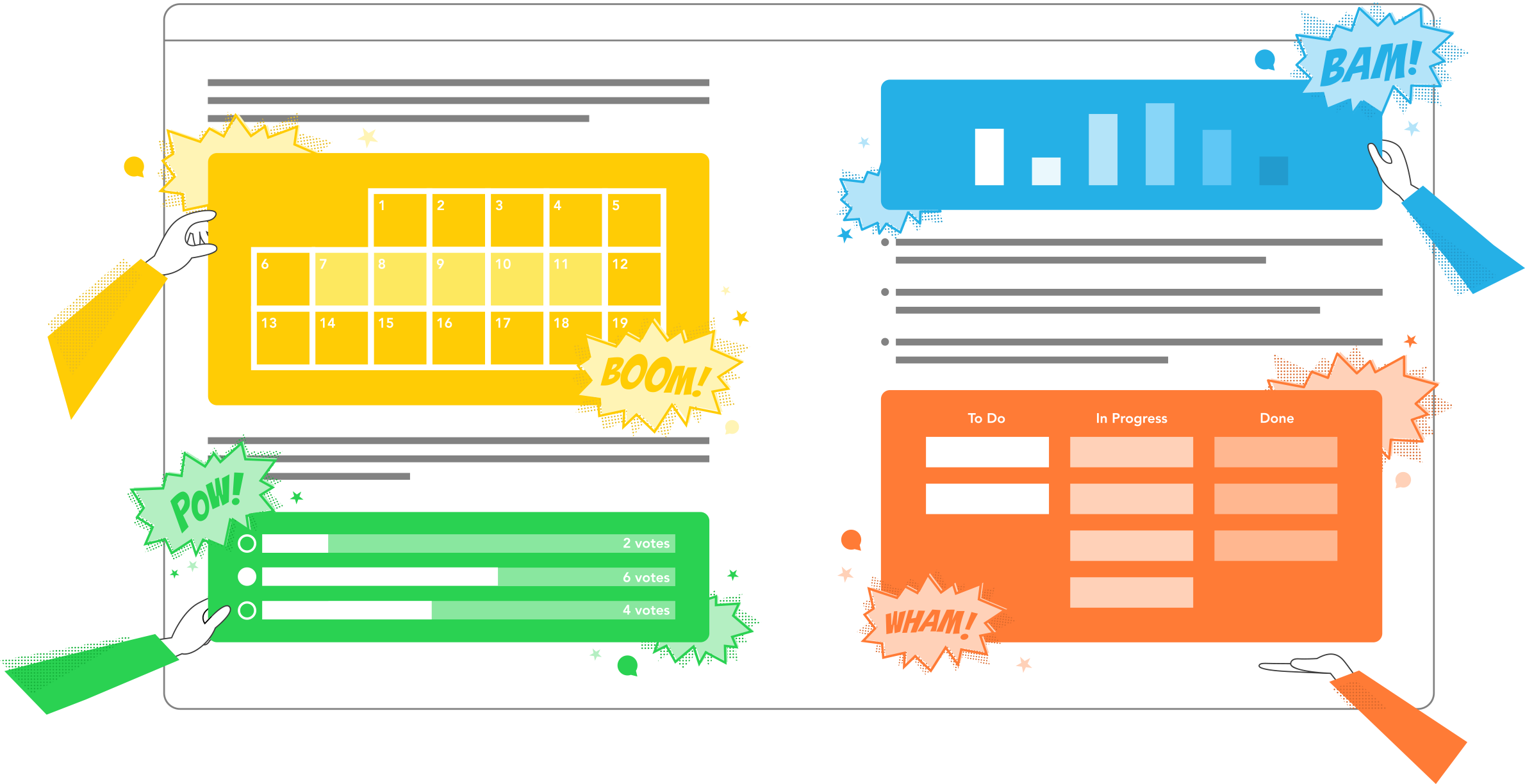 Getting work done can be a complicated endeavor. For most of us, a typical workday includes a handful of disconnected applications where we do fragments of our work. Then we devise little schemes to fuse our workstreams together — which usually includes a lot of email and meetings. With Quip's new superpowers, your team can escape from the email-based workflows that are holding them back.
Introducing Live Apps for Quip
Live Apps are interactive, live-updating apps you can add directly to your Quip documents. From collaborative calendars and Kanban boards to dynamic graphs, Live Apps transform Quip from a standalone product into a mighty platform that empowers you to collaborate on every service your team uses — all on a single page. Find them in your Quip sidebar under Apps, or simply type "@" and the name of an app to get started.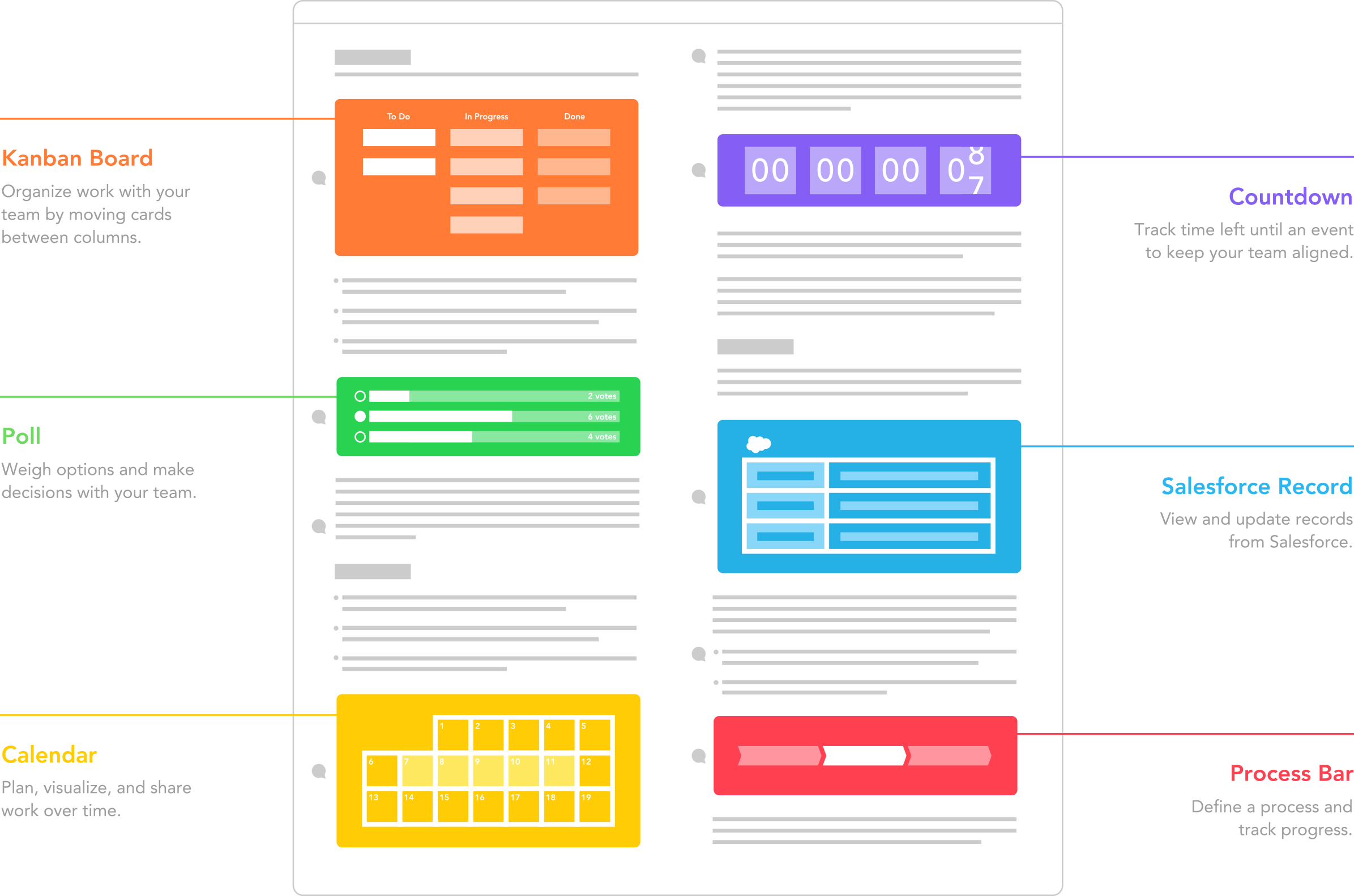 We built Live Apps because we asked ourselves, "What would the most powerful document in the world look like?" That document would go far beyond words and images on a page. It would show outstanding tasks and their owners, real-time performance data on marketing campaigns, or the health of your accounts in Salesforce. And, it would be fully customizable to adapt to your team's unique needs.





With Live Apps, Quip docs are now packed with tons of unique tools you've never had in a document before. You can embed polls and calendars, annotate images, track your next project, and bring your favorite third-party apps right into Quip — then collaborate on them with comments and @mentions. Live Apps save you from the need to toggle back and forth between windows just to get work done.

Integrate with every service at your company

The power of Live Apps is that they connect all the services your team uses to get work done. You can mix and match that Jira bug report with the Kanban board for your scrum team. We're excited to be joined by over 20 partners who have developed Live Apps for some of the most popular services in the world, including Atlassian, DocuSign, Lucidchart, and New Relic. These apps aren't static images or copied-and-pasted text; they're live-updating views into the services your team depends on most.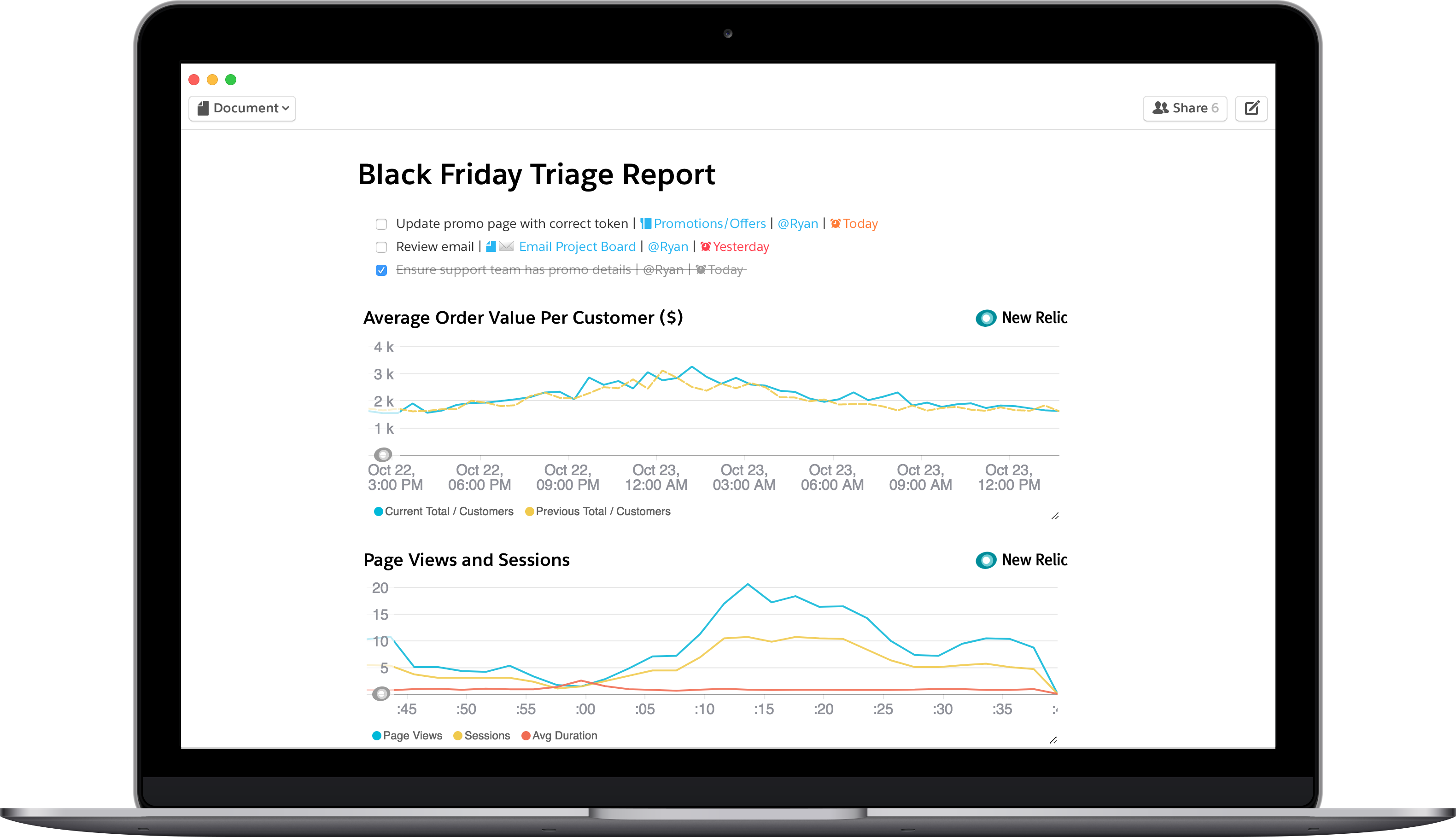 And they're all on the same page. No more switching between 20 tabs in your browser to find the right app with the relevant data. With Live Apps, you can pull all the information your team needs to make a decision — and communicate about that decision — in one place.

Try Live Apps now (like, right now) with new templates
To show how Live Apps truly bring superpowers to your team's documents, we pre-built a handful of templates for you. Each of these Quip documents has a custom recipe of Live Apps based on specific team functions — like territory plans for sales teams, and roadmaps for product teams. Templates are ready for your team to start using right away: Find them in your Quip sidebar and at the bottom of every new Quip document. Edit them to create the perfect custom workflow for your team!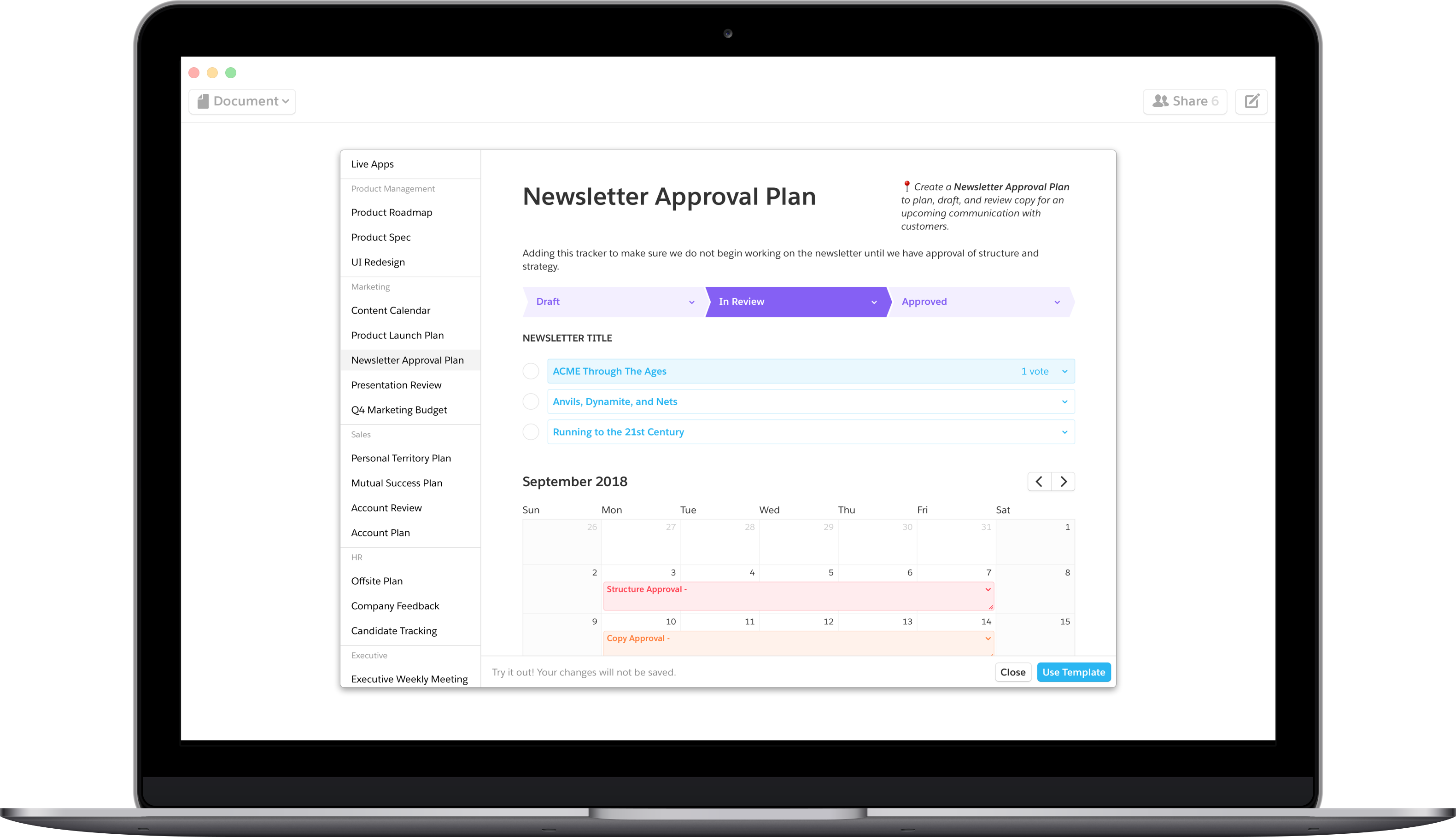 A powerful new platform for collaboration apps
With the new Live Apps API, we're opening up the incredibly sophisticated technologies behind Quip to every developer in the world.
Building a Live App takes only a few lines of JavaScript, and it comes with a ton of powerful features.
Immediately collaborative – Live Apps automatically support real-time co-editing and comments.
Automatically mobile – Live Apps work on every device, whether you're online or offline.
A world of new customers – Integrate any service with Quip and reach millions of people already on the Quip platform.
Whether you're integrating your existing service with Quip or building a brand new collaboration experience, the Quip Platform is a powerful new tool to enable amazing collaboration experiences for your customers.
Get started today
Live Apps are available in Quip right now — learn more, or sign in to try them. To start jamming with your team right away, try out our new templates.
Not a Quip user yet? We can fix that. Sign up for your free trial today.