Quip for Customer 360 Winter '21 Release is here!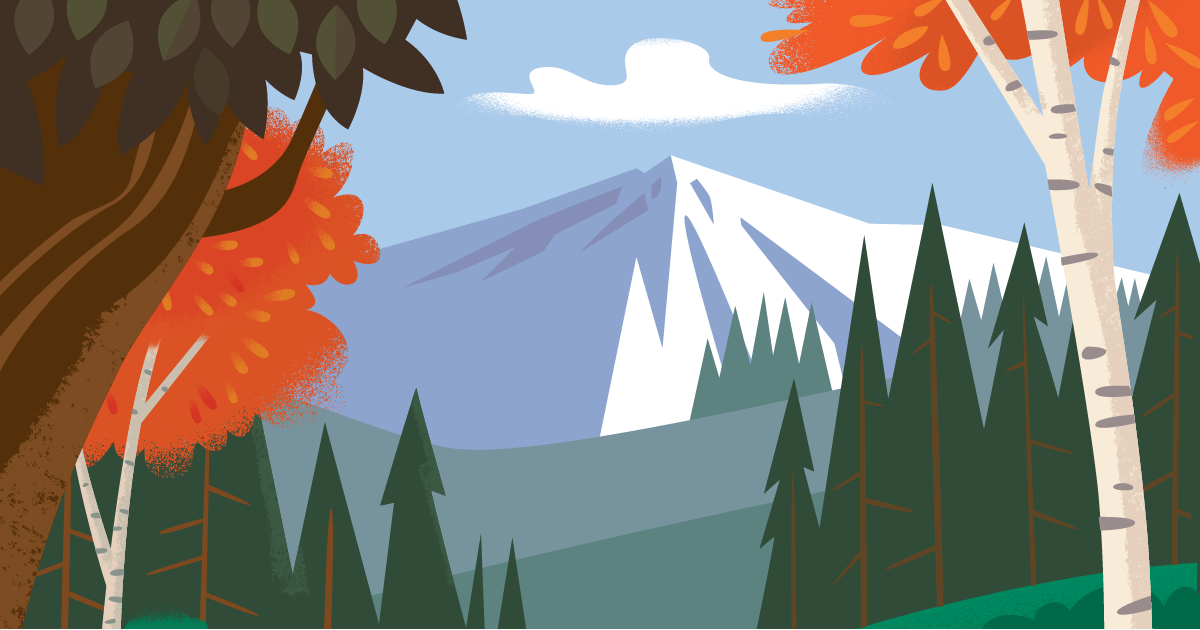 It's been a lively year of learning and innovation as so many adapt to working from anywhere. To help, we've developed new Quip for Customer 360 features aimed at transforming business processes within the Salesforce platform.
In the Winter '21 Salesforce Release, we've focused on expanding the breadth of CRM functionality so that your teams can easily standardize best practices, automate repeatable processes, and ignite teamwork by bringing live Salesforce data into Quip documents and associating Quip documents with Salesforce records. Let's take a look at some of the newest functionality.
Template Library: Your one-stop standardization shop
With the Winter '21 release, admins and users can create a library for all templates used by teams and individuals in your organization. With the Template Library, users can create, find, use, and generate templates in just a few steps. You can also use it to standardize workflows across teams by converting your best process documents into templates.
The new Template Library is the starting point and a one-stop shop for all users to access and use templates.
Data @mentions: Interact with Salesforce record data
With the Winter '21 release, Quip users (who are authenticated in Salesforce) can add live Salesforce field data anywhere in a document or spreadsheet by just using the @ key. You can quickly reference a Salesforce field in a line of an executive summary, or a cell of forecast document. Anywhere you want to reference live Salesforce data, now you can.
User activity insights
In Quip for Customer 360, document and template reporting can now contain per-user insights. Admins can include granular metrics on which users are engaging with templates and documents and who may need coaching. So as a manager, you can, for example, drill all the way down to see if specific members of your team are adding Close Plans to all of their Opportunity records.
Managers and leaders rely on Salesforce operational reports and dashboards to track team progress toward business goals, so having user engagement data is a powerful enhancement. As teams roll out templates to standardize critical business processes like account planning, opportunity planning, case swarms, and mutual success plans, it's important to track engagement with those templates and then map that engagement to business success.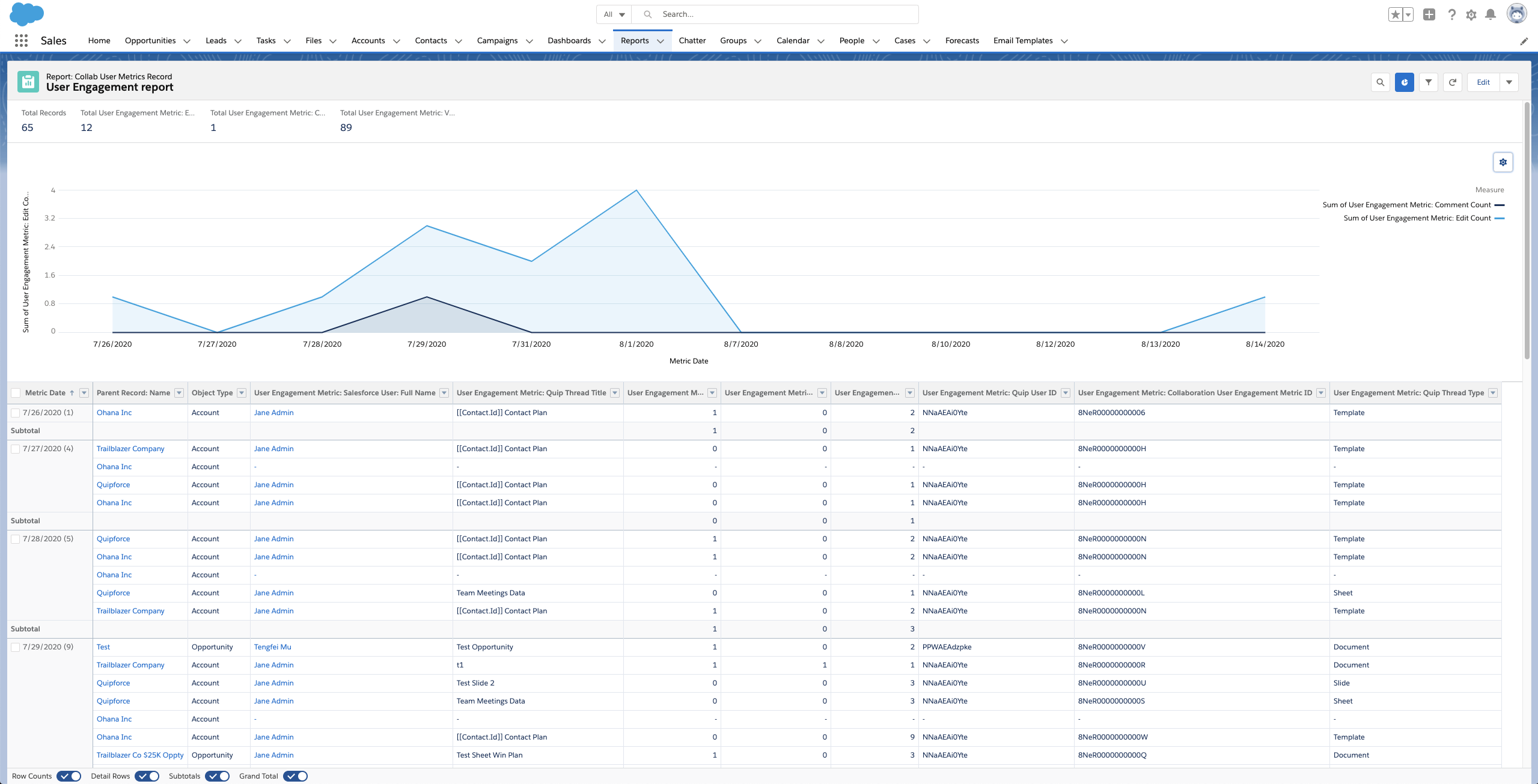 If you're a Quip and Salesforce Admin already, all the features outlined in this blog are available now. You can read more about the Winter '21 release here (https://www.salesforce.com/releases/winter-21/overview/).