Quip for Salesforce Winter '20 Release is here!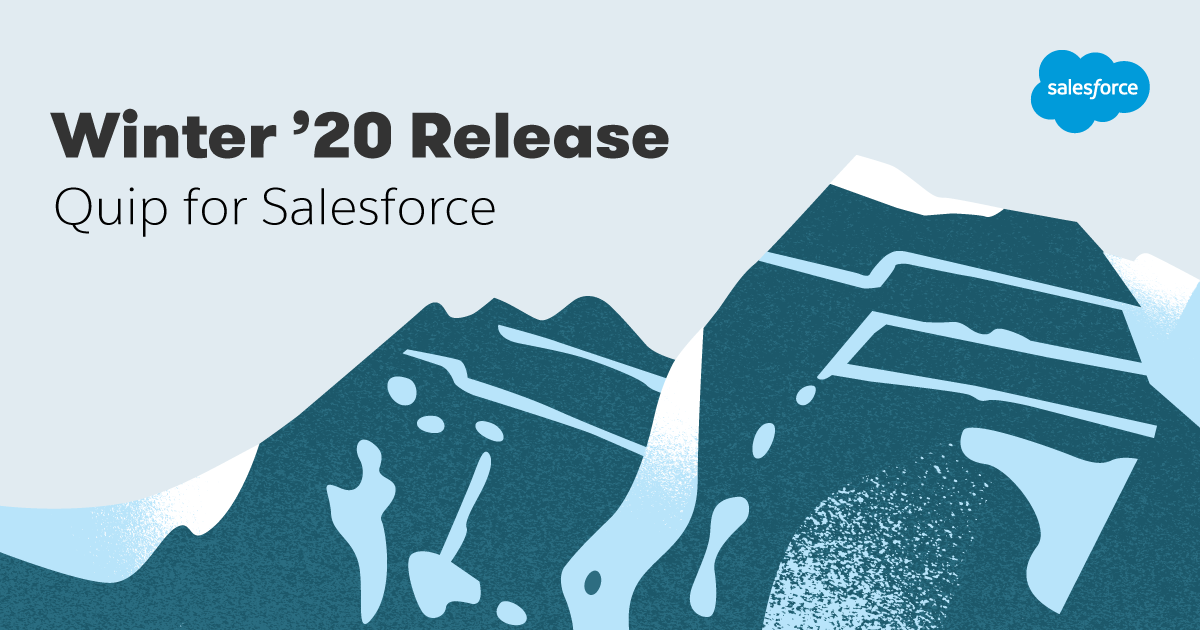 When Quip for Salesforce launched in the Spring '19 Salesforce release, modern productivity apps became part of CRM for the first time ever. This brought mission-critical processes like account plans, close plans, and case escalations into the context of the Salesforce platform, rather than stuck in email threads, chat storms, and multiple file versions.
Over the last six months, we've heard so many success stories from our Trailblazer customers who have embraced Quip for Salesforce. For example, TaskUs does 100% of their strategic account plans in Quip. The company has decreased their time to close by 25% using Sales Cloud, Einstein Analytics and Quip for Salesforce.
We are equally inspired by all the product feedback on how we can continue to innovate. In the Winter '20 release, we're delivering a ton of functionality based on customer input, all aimed at helping customers maximize the value of their CRM investment.
Top Quip highlights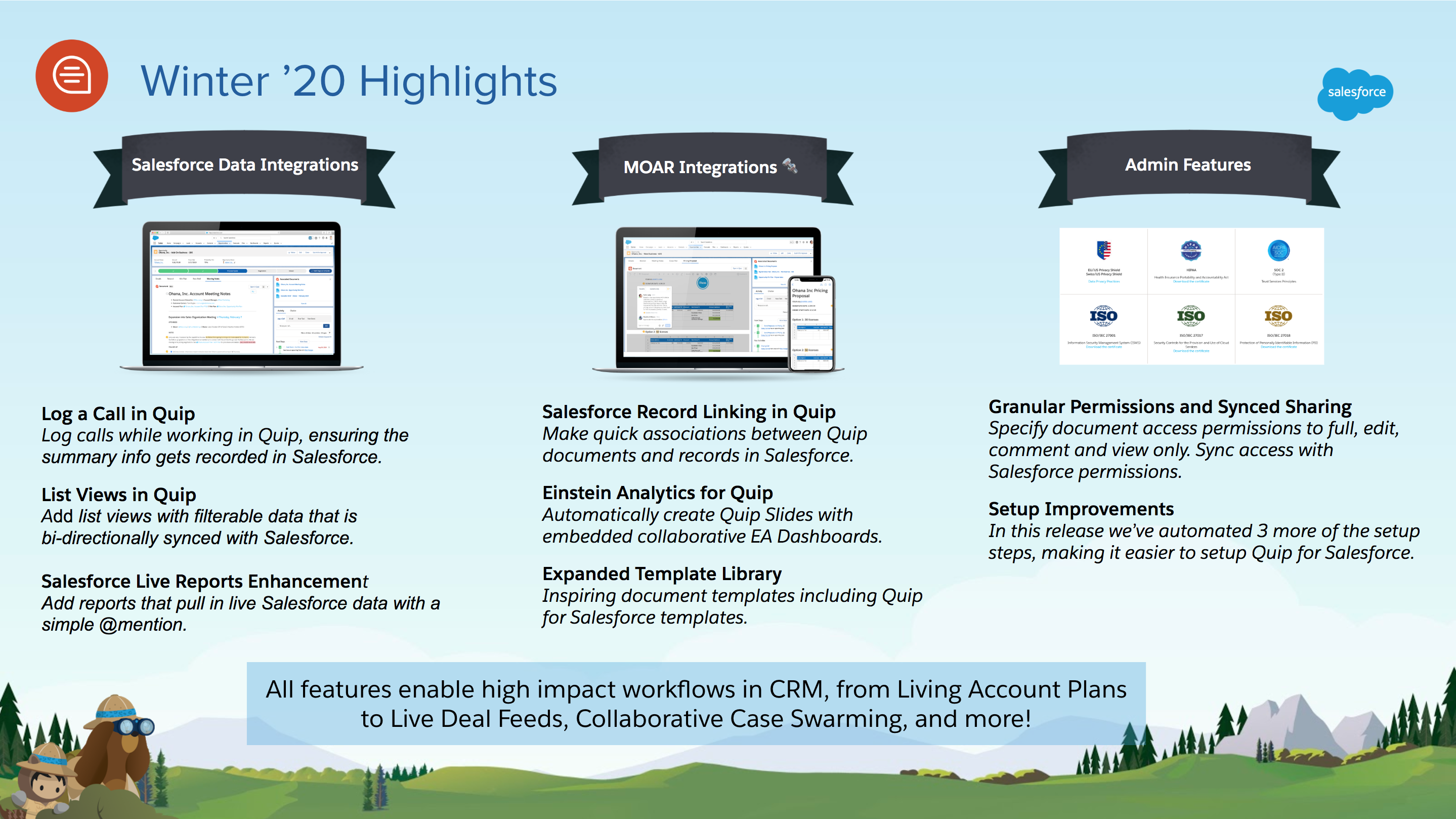 Salesforce Data Integration Enhancements
With the Winter '20 release, we've added several features that make it easy for teams to discuss insights and collaborate on the Salesforce data they interact with every day.
Log a Call in Quip: Log a Salesforce call directly from the Quip workspace, making it easier for reps to add customer information to Salesforce and for admins to report on it. Read the support article.
List Views in Quip: Add list views with filterable data that is bi-directionally synced with Salesforce. Check out the release notes.
Salesforce Live Reports Enhancement: Add reports that pull in live Salesforce data with a simple @mention, making it easy to share and discuss all the opportunities associated with an account.
See these 3 features in action:
The rest of the good stuff
Try Quip for Salesforce today
If you're a Quip and Salesforce Admin already, all the features outlined in this blog are available September 6 for sandbox customers, and they will be generally available on a rolling basis in the following weeks. You can read more about the release process here and also check out Quip's 'Release in a Box' webpage.
Not using Quip for Salesforce yet? Contact your Quip representative or call us at 1-844-597-6576 to learn how to get started!