Let's raise up to $100k for the North Bay at Dreamforce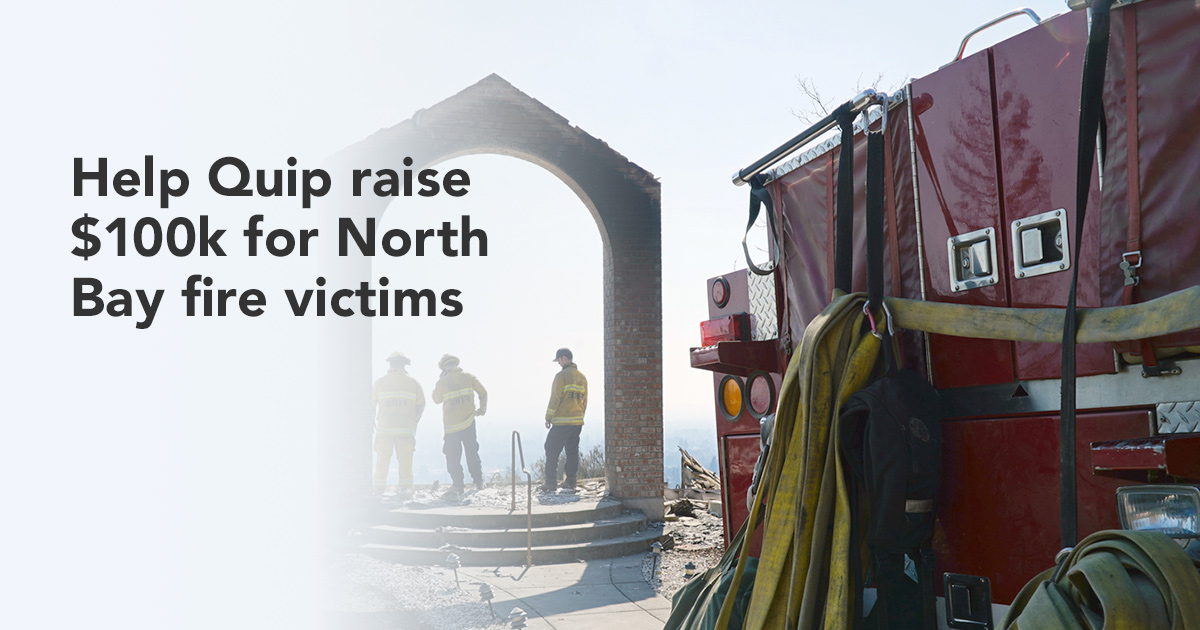 Here in the Quip office, it feels like we all know somebody impacted by the devastating fires in California's wine country. The entire Bay Area is mobilizing to help, and we're giving you a way to pitch in, too. For every person that attends the Quip keynote at Dreamforce, Quip will donate $10  to Band Together Bay Area; a relief effort helping low-income victims of the fire recover and rebuild. In addition, Quip's CEO Bret Taylor will personally match the donation up to $50,000, meaning the total fundraising potential from our keynote is $100,000.
How you can help
Just register for Quip's Dreamforce keynote, and attend on Wednesday November 8, at 3pm in Moscone West, Keynote Room — West Level 3. For everyone who attends the Quip keynote at Dreamforce, we'll donate $10. In addition, Quip CEO Bret Taylor will match another $10. In total, Quip and Bret will be donating up to $100,000 from this event alone to Band Together Bay Area. 100% of what's given will go where it's needed most.
About Band Together Bay Area
Band Together Bay Area is a coalition of businesses and community leaders supporting North Bay firestorm recovery. These fires made for the deadliest and most costly natural disaster in California since the 1906 earthquake. All donations collected by Band Together Bay Area are going directly to the Tipping Point Emergency Relief Fund, which supports low-income, vulnerable communities impacted by the crisis.
Register now to secure your donation
Dreamforce registrants can sign up for the Quip keynote in Agenda Builder — seats are filling up, so secure yours today.