The top questions we got about Quip at Dreamforce
At Dreamforce earlier this month, we had an amazing opportunity: We got to speak with hundreds of people about how work gets done at their companies. We heard dozens of stories about collaboration and productivity: what's working, and what's not. For many, Quip was the answer to their teams' problems. But we also heard tons of questions — especially because we're such a new addition to the Salesforce product family. Here are the most common questions our team got at Dreamforce about how to use Quip, how our pricing works, and what our future integrations will look like.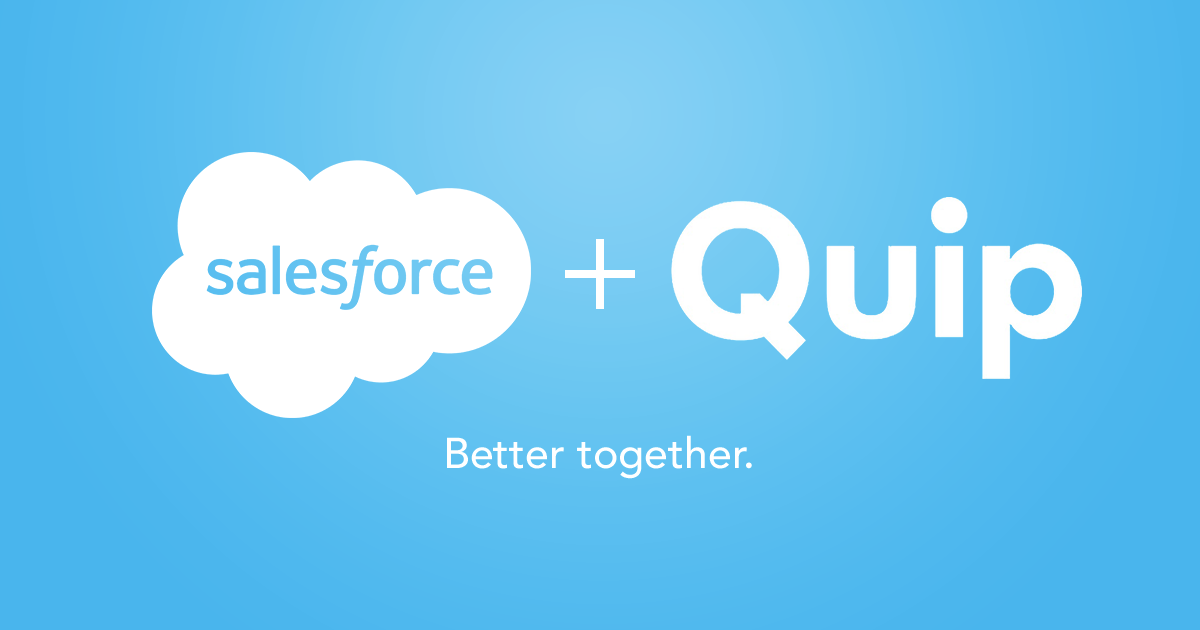 How is Quip different from what we're already using?
There are lots of collaboration and productivity products out there, but Quip is in a class of its own. With Quip, your documents, spreadsheets, task lists, and conversations are all in one place. You can do your work and discuss your work in the same spot.
We call them "living documents," because they're collaborative and dynamic — the documents communicate with you and your team, they stay up to date at all times and best of all they speed up your workflows. Quip also works beautifully on mobile, which is something a lot of other solutions can't claim. This is just a fraction of what makes Quip different (and awesome).
Do you have to be a Salesforce customer to use Quip? Are they sold together?
Anyone can use Quip! Though we're building powerful integrations between the two products, you don't need to be a Salesforce customer to get started with Quip. To learn more, visit our pricing page.
What are the future Salesforce integrations?
Right now, you can use single sign-on (SSO), and use your existing Salesforce credentials to sign up for or log into Quip. We're also working on Salesforce rich mentions in Quip, so you can display Salesforce data and account records in your docs. Also in progress is a Quip Lightning component, which will give you the ability to link, access, and create Quip documents, spreadsheets, and task lists — right from within Salesforce. We'll have more news to share on these in-progress integrations soon.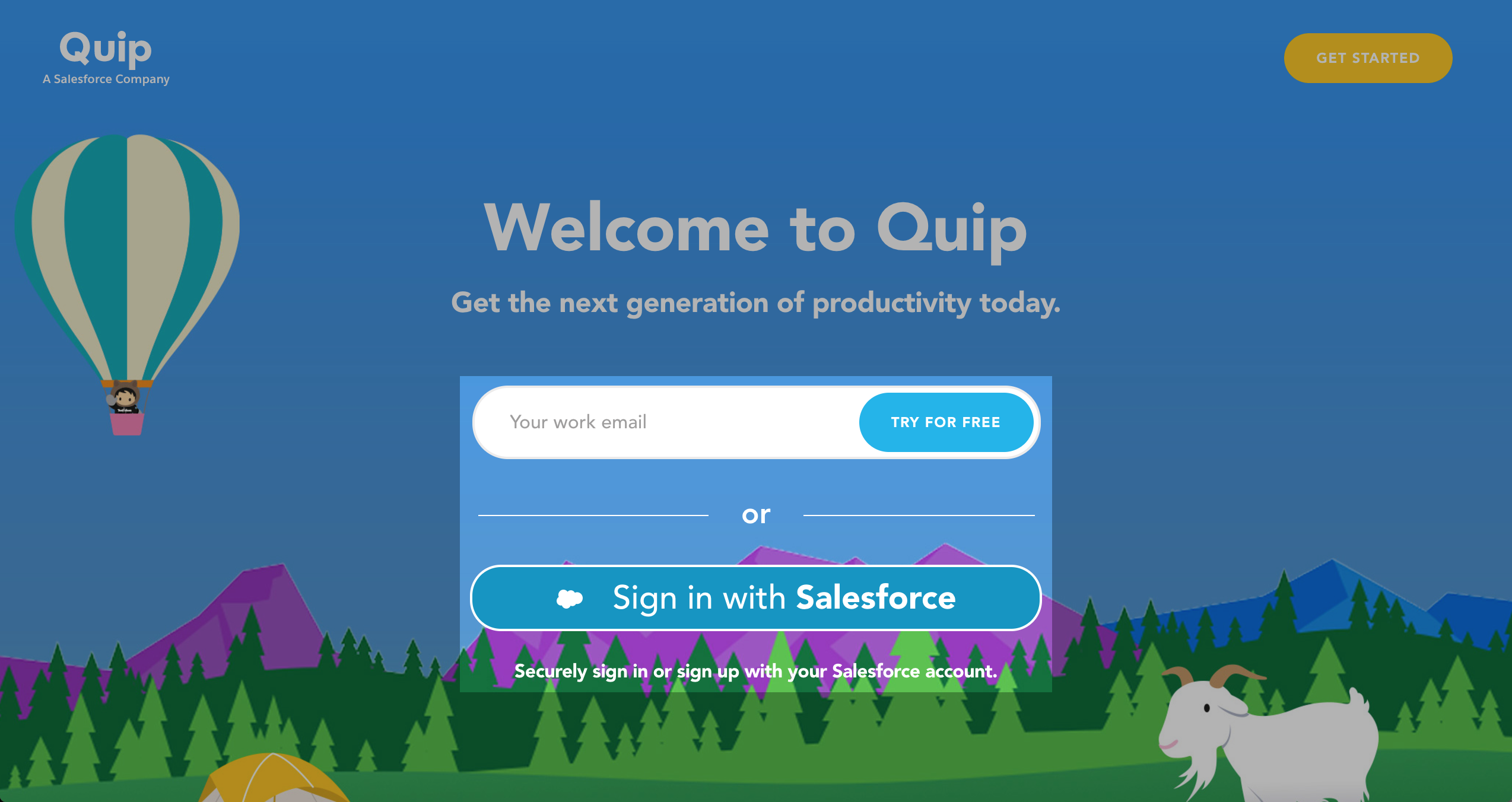 Why is there an "Inbox" in Quip? Is it like my email?
Quip's Inbox is similar to email, but better — it keeps "passive" updates separated from "active," more urgent ones. Here's how it works: Your inbox shows an activity feed of what's happening with every document you have access to. You can go through your inbox whenever you like to get a high-level view of what's going on with your team.
Your active notifications — triggered by @ mentions, 1:1 chats, and a few other things — can be found in the notifications bell. If you have anything to check here, you'll know it by the red number badge. For active notifications, you also receive push alerts on your phone. You can learn more about notifications in Quip, including how to customize them, in this blog post.
Can I use Quip with people outside my team?
Definitely. You can share your Quip documents and folders with anyone, even if they don't work at your company. Anything that's shared with someone outside your Quip team will have a red "External" indicator, so you always know who's involved in your documents or conversations. You can also share with non-Quip users, and they'll be able to view your docs without signing in. If the person you share with does want to make edits, they'll need to sign in so Quip can do what it does best — tell the full story of how the document arrived at its current state, with a change log of edits.
Get started today!
Try Quip with your team by creating a free team site at https://quip.com or download the app from the App Store or Google Play.
Already using Quip? Sign in to https://quip.com/ or launch your Quip desktop app to get started.