Using Quip to organize our remodel and move
We recently bought a new house and thus began our long journey of remodeling and moving. Along the way, my husband and I generated dozens of documents, and we used a few shared folders in Quip to organize it all.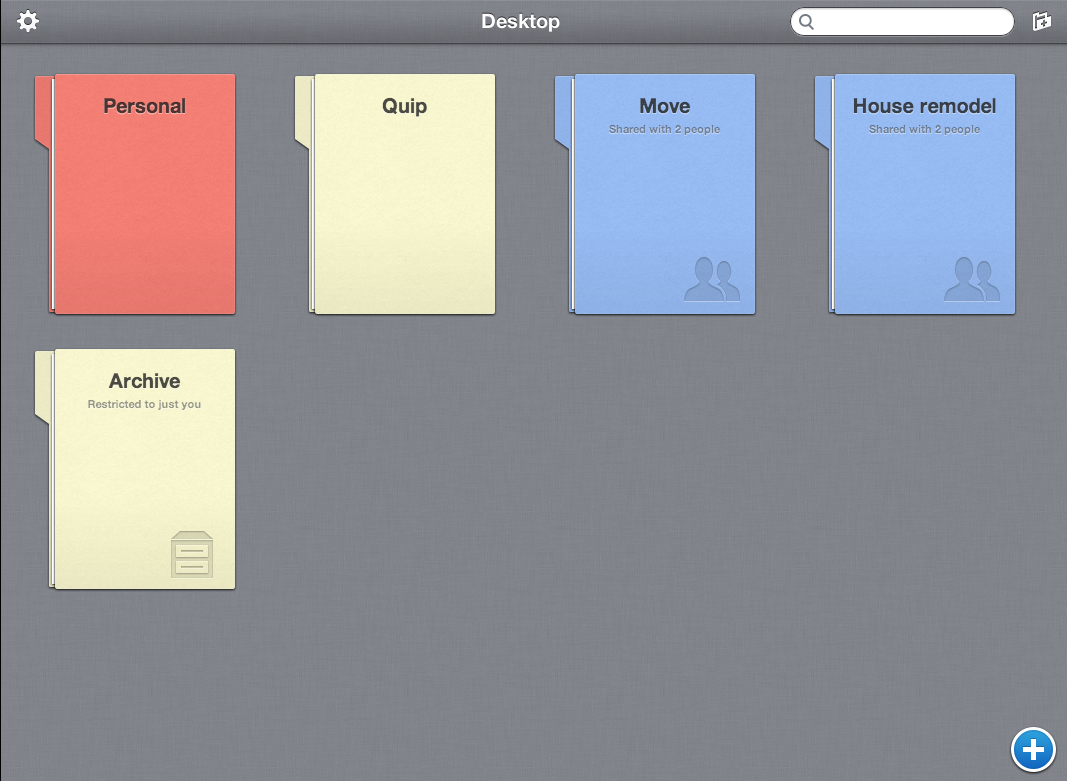 When we started our remodel, we had only a few ideas about the fixtures and materials we wanted, so we had multiple documents devoted just to listing out options for faucets and bathroom tile. It was great to be able to easily add images to documents, but since the two of us both had opinions on everything, it was even more useful to be able to discuss things directly in the document.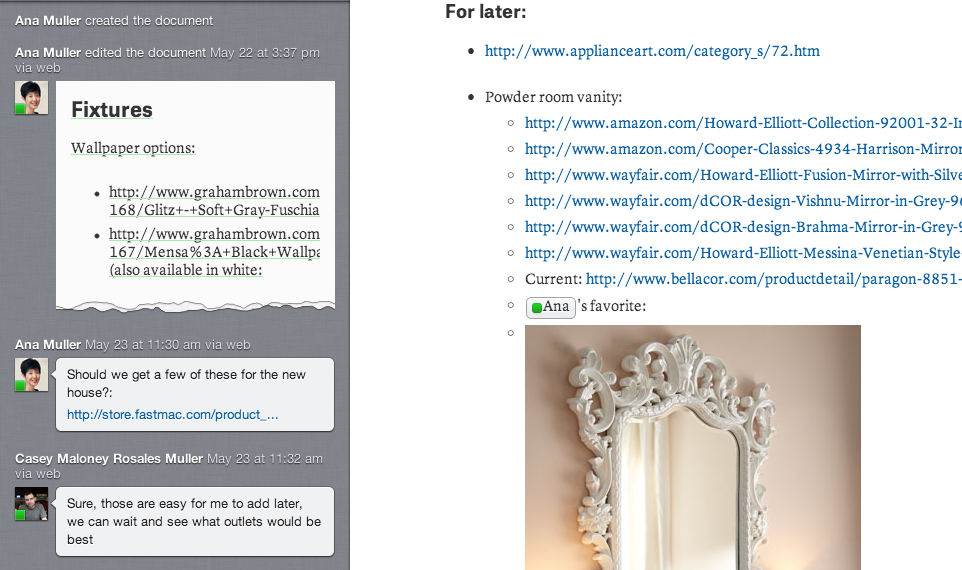 We selected an architect and contractor and communicated with them almost exclusively via email. I was the one responsible for communicating with them, but we both drafted nearly every email together—it was easy to keep track of what to email whom, because we had separate Quip documents for outstanding issues for the plumber, the electrician, the painter, etc.. And we had one document that contained all our draft emails. Once I saw that my husband had read one of my drafts, I was able to send it out. 
We also kept a document that listed out all the dimensions of our existing furniture, and our new space. This made it really convenient when we were out shopping or trying to make decisions about a particular floor plan. We could just take out our phones to make sure that a couch would fit.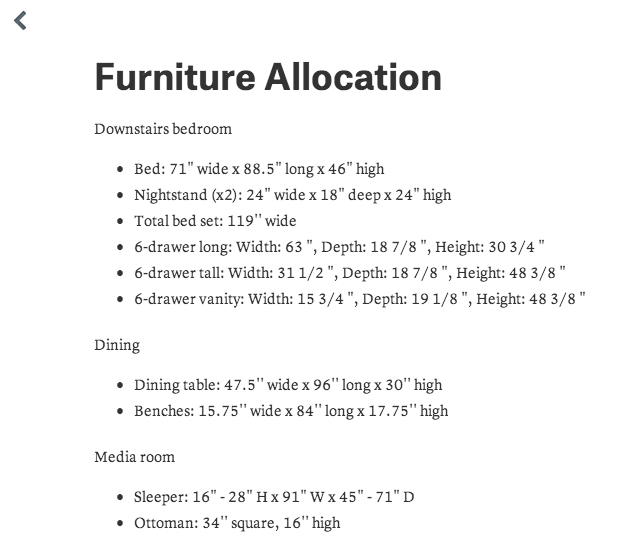 Everything went behind schedule of course, but we finally moved in six days ago. The last few days in particular were furiously spent making and checking off to-do lists.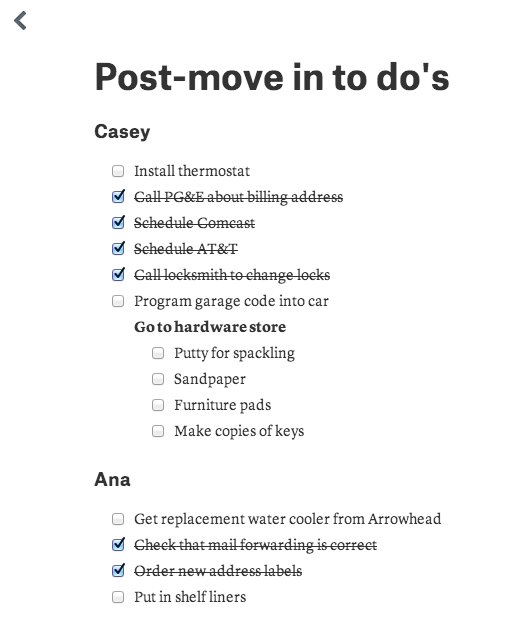 The whole remodel was definitely a learning experience. I don't know how many hours of lost sleep I'll never get back. I was about to archive all the documents associated with the remodel and found myself surprised at just how many there were. My husband and I work together and stand within a few feet of each other during the day. But it's amazing how much stuff we still needed to coordinate through documents. Quip definitely made the process a lot easier. I'd hate to think of how many emails we would have had to send back and forth otherwise. And of course, now that we're in the new house, we'll need a whole new set of documents... if nothing else, to keep track of all those things that our contractor never got around to finishing that we still need to do.