Salesforce Basecamp for Sales Comes to Atlanta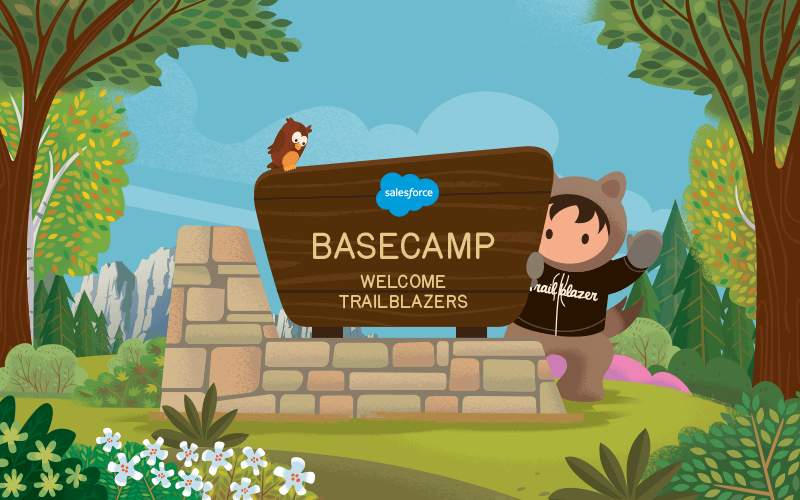 Southeast sales pros: Get ready for an incredible afternoon of inspiration and learning. On Thursday, March 12, Salesforce is coming to Atlanta, Georgia, for Salesforce Basecamp for Sales. Held at the Atlanta Marriott Marquis, Basecamp for Sales will include opportunities to network and share ideas, learn the latest best-practice sales techniques, and hear how top sales organizations are driving success with the world's #1 CRM — and how you can, too. Register today — it's free.
The Atlanta Basecamp program begins at 1:30, with a 2:00 p.m. presentation entitled, "The Future of Sales is Insight Selling." You'll also hear directly from trailblazing sales teams on a customer panel, which is followed by breakout sessions from Quip, Sales Cloud, Salesforce CPQ, and Salesforce Maps. The afternoon wraps up with a networking reception.
Session abstracts are below. Don't miss out — sign up today!
The Future of Sales is Insight Selling
Envision a future sales organization where it's possible to deliver personalized customer experiences and enable new growth trajectories, even in unpredictable markets. Imagine the future salesperson, who can effortlessly meet rising buyer expectations and focus on customer relationships, all with tools that anticipate their needs. Join us to learn how the world's #1 sales platform is delivering the latest innovations in productivity, predictive insights, call coaching, and territory planning to help you grow your business today and tomorrow.
Salesforce on Salesforce: How We Build and Run a Best-in-Class Inside Sales Organization
Salesforce has a streamlined insides sales organization, with hundreds of reps across our global offices. Together, they form a well-trained, well-run, well-oiled strategic selling machine.
Inside sales teams are on the front lines of delivering against customer expectations. Learn how we set up our organization, develop talent, train reps for success, and how inside sales teams have overall led to company growth.
Salesforce on Salesforce: Using CPQ to Drive Results in Its Quote-to-Cash Process
Join this session to learn how the Salesforce revenue operations team automates the quote-to-cash process, empowering our sales and service teams to build recurring customer relationships. As a pioneer of the software-as-a-service business model, our team has 20 years of experience, and we'd like to share the best practices we've learned along the way.
Transform Your Field Sales with Location Intelligence
Customer experience starts with marketing and sales, and it's important to know when and how to get in front of your priority customers. Salesforce Maps injects location intelligence into your business process by making it easy for you to identify, understand, and navigate your most impactful opportunities.
In this session, we'll share how leading brands have been using Salesforce Maps' easy-to-use visualization and route planning to allow reps to better maximize the potential of their territories and optimize their schedules.
Boost Productivity for Your Sales Teams with Quip for Customer 360
Transform the way sales teams work inside Salesforce with Quip's collaborative workspaces. See firsthand how Quip unlocks powerful new sales workflows, improves productivity on the platform, and increases Sales Cloud adoption. Specifically, you'll learn how to boost mission critical processes like account planning, opportunity notes, and close planning — all using Quip inside Salesforce — to help your teams close more deals faster.