New Feature: Set a Default Theme
Fonts can say a lot about the person. You might love the visual flow of a serif type, while your colleague may enjoy the streamlined modernity of a sans serif. To each their own.
In the past, a Quip document always started with Atlas and it was a mild annoyance to change it to your preferred font every time. But it's now possible to set one of the five themes as the default for every new document you create.
To set your default theme, open a document and click on the gear icon in the upper right. Click on the current theme, choose your preferred default theme and then click "Set as Default."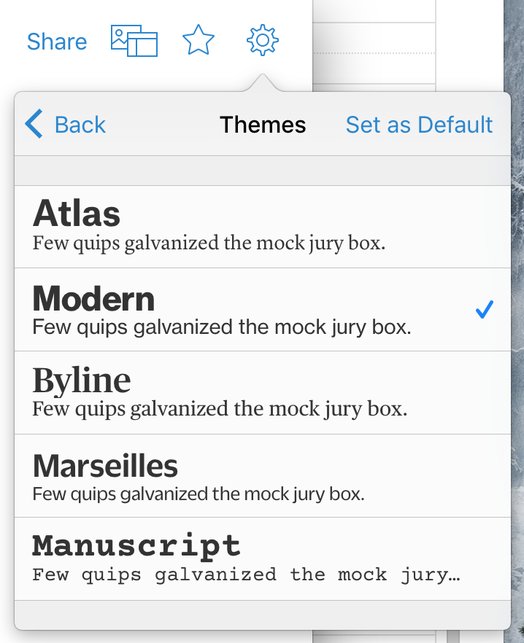 So you see, there is an "I" in Theme.