Get Ready for TrailheaDX 19 with Quip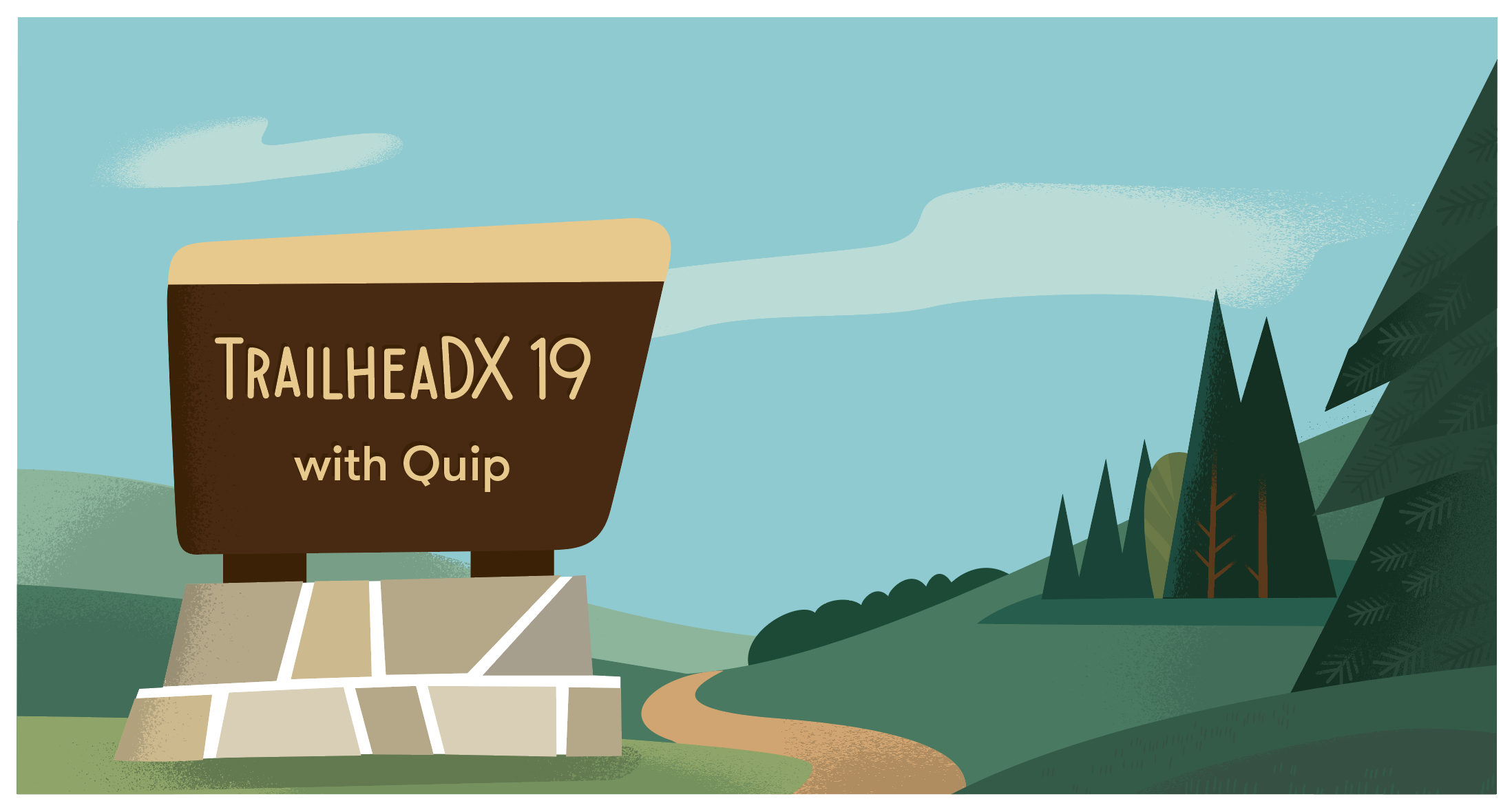 TrailheaDX is the must-attend conference of the year for everyone who wants to learn about building on the Salesforce platform. Join us this year to learn about Quip's newest integrations with Salesforce and how you can automate your workflows using clicks, not code. Get hands-on and learn from Salesforce engineers, product leaders, and the Trailblazer Community.
Get started by adding these Quip sessions to your TrailheaDX agenda by logging into Agenda Builder with the same credentials you used to register for the event.
Wednesday
Jump head-first into your first day at TrailheaDX. Here's the top Quip content for Wednesday.
8:45 am & 3PM – Drive Secure Productivity with Quip's Workflow Automation and Admin APIs
This session covers Quip's automation and admin APIs. Get an inside look into advanced features and functionality, from eDiscovery and CASB integrations to provisioning with SCIM, and learn how to use our APIs to make Quip work programmatically for you and your business.
5 pm – 3 things every admin Needs to know about Quip for Salesforce
Join us to learn how Quip for Salesforce can help sales and service teams work more productively in CRM. We'll walk you through our newest features included in the latest Summer '19 Release, along with best practices that will wow your teams.
Thursday
12PM — Developing Salesforce Connected Live Apps for Quip
Live Apps are interactive, customizable apps that can be embedded directly within Quip or the Salesforce UI. From calendars, to kanban boards, to pulling in live data from Salesforce or other systems, the possibilities for Live Apps are endless. In this session, you'll learn the basics of building on the Quip platform and how you can deploy custom Live Apps to increase productivity for your site.
Mark your calendars!
TrailheaDX has over 200 technical sessions — check them all out here. 

We can't wait to see everyone at TrailheaDX!