What DHL Has Learned About Communication and Collaboration Since Adopting Quip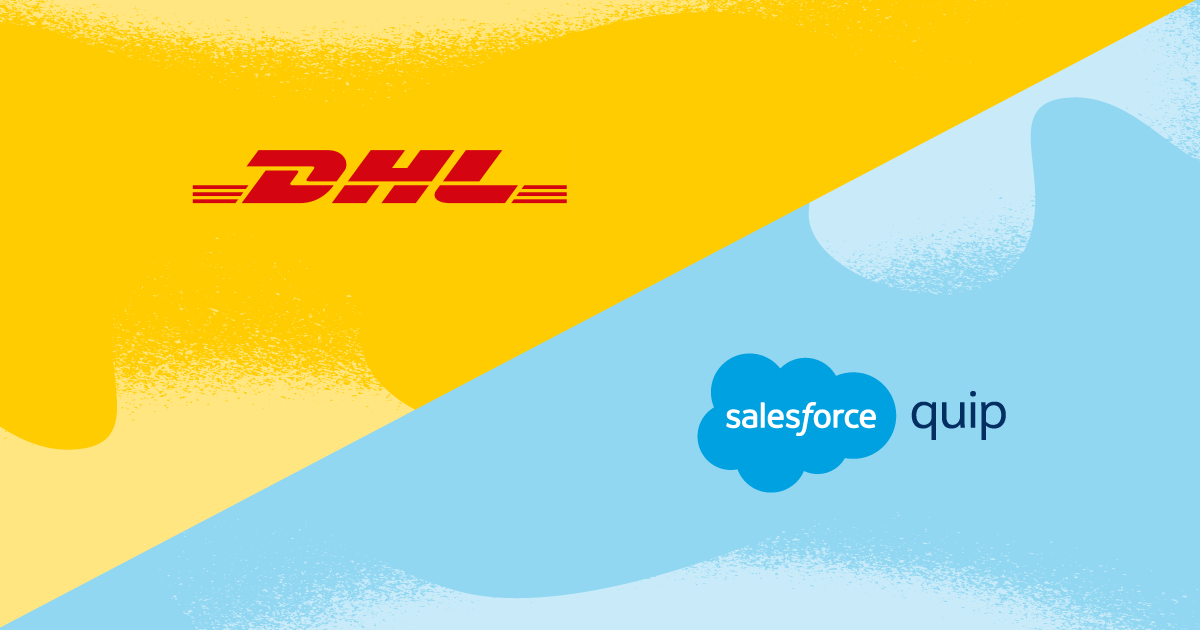 Antonio Lobo is Head of CRM Suite, DHL Customer Solutions and Innovation
At DHL we've learnt a lot since adopting Quip. Our first touchpoint with Quip was at the Quip Keynote at Dreamforce where we saw a strong fit to our collaboration needs. Effective collaboration is particularly important to us in DHL Customer Solutions and Innovation (CSI), the division that provides our top customers with a single point of contact to all five DHL business divisions — Express, Global Forwarding, Supply Chain, eCommerce Solutions, and Post & Parcel Germany.
Humble beginnings
We are now using Quip across teams in various collaboration applications such as project management, content creation, and planning. We started with a small set of around 100 Quip licenses and quickly realized the things we used to struggle with became much easier. I'm talking about things like having multiple versions of files, back and forth feedback over offline files, frequent alignment meetings, and more.
Here are three advantages we noticed almost right away:
How easy Quip is to just pick up and use. You don't need to read instructions or tell people how to do certain things. We just did a quick walkthrough. Once people know how to comment, @mention others, and put Live Apps in their document using the @ key, it's smooth sailing. It's just as simple as it gets.
You can get everyone on the same document and collaborate. You can talk to each other really quickly between meetings, and you don't have to send multiple versions of a file.
It's simple and lean. Like many organizations, we sometimes tend to use PowerPoint for simple planning, project management, and even just sharing a story. We tend to make it look more visually appealing, for example, with rich text formatting. But this can be distracting and time consuming. With Quip you can have your header, bullet points, and maybe some apps and you can tell the same story just as effectively. You've got your message across without all that formatting.
Scaling up
Hot on the heels of these discoveries, we decided to have a collaborative roadmap process involving the entire organization at the same time – a first for DHL CSI. Quip was just the tool for it. We were a little worried about getting everyone engaged, especially as many people had no prior experience with any tool like Quip. So we did a walkthrough session to show users how they can position and showcase their voice within Quip. It was a nice experience to see people come into a document and post a comment, just to share their feedback and opinions. And of course this enabled our senior management to receive feedback directly from everyone at every level of DHL CSI, rather than just receiving consolidated feedback from the various teams.
The pandemic shift
When lockdown started during the COVID-19 pandemic, we were already in Quip so it was a seamless experience shifting to an all-remote workforce. One thing we've noticed is that almost all of our ongoing project plans are in Quip. People are working across different time zones and yet are able to achieve their goals with fewer meetings. And Quip is contextual – communication is happening around relevant information in each Quip document. We're also beginning to see a pattern where people are thinking Quip rather than putting file versions in emails. When a colleague asks me to send a document, I can just share it in Quip, and they can give feedback and update the document directly. Added to this, Quip is definitely changing our culture in terms of how we consume information, from PowerPoint-like formats that take forever to put together, to text and some Live Apps with real-time data.
So what's next for us?
We've come to understand that Quip is the connecting tissue for Customer 360. Amongst other tools it enables teams to have an accurate view of their customers with up-to-date data. We're not quite there yet, but that's where we're aiming. We also use Quip to collaborate with our marketing team for event planning, and with the Marketing Cloud Live App to preview and give feedback on emails directly.
The next phase will be to validate whether we can bring our account planning and sales processes into Quip. We're looking forward to being able to pull data from different sources like Einstein Analytics and Sales Cloud to create a Customer 360 that is also flexible for sales teams to make plans specific to each customer. That's Quip's key selling point for us. There are other collaboration platforms out there, but unlike Quip they lack the integration with our live customer data.
One of our challenges is that we currently use account plans completely based on custom code in the Sales Cloud. We really need people to enter information in a certain way because we run analytics on it. We also want to make sure we can pull that data into a report or other structured formats, share it with our business divisions, report back to them, and so on. We believe the main benefit of creating account plans with Quip will be added flexibility. People can do what they need to do in an account plan that's also tailored to the way they work with customers.
Overall, internal adoption is picking up quite well these last two years. People are seeing the benefit of the data value chain, the insights from having more complete data, and the power of breaking down information silos. And that's changing the concept of customer relationship management. CRM is now available at a one-stop shop.
Learn more about DHL's experience with Quip at the webinar What DHL Has Learned Since Adopting Quip.