3 reasons you should register for Quip's Dreamforce keynote today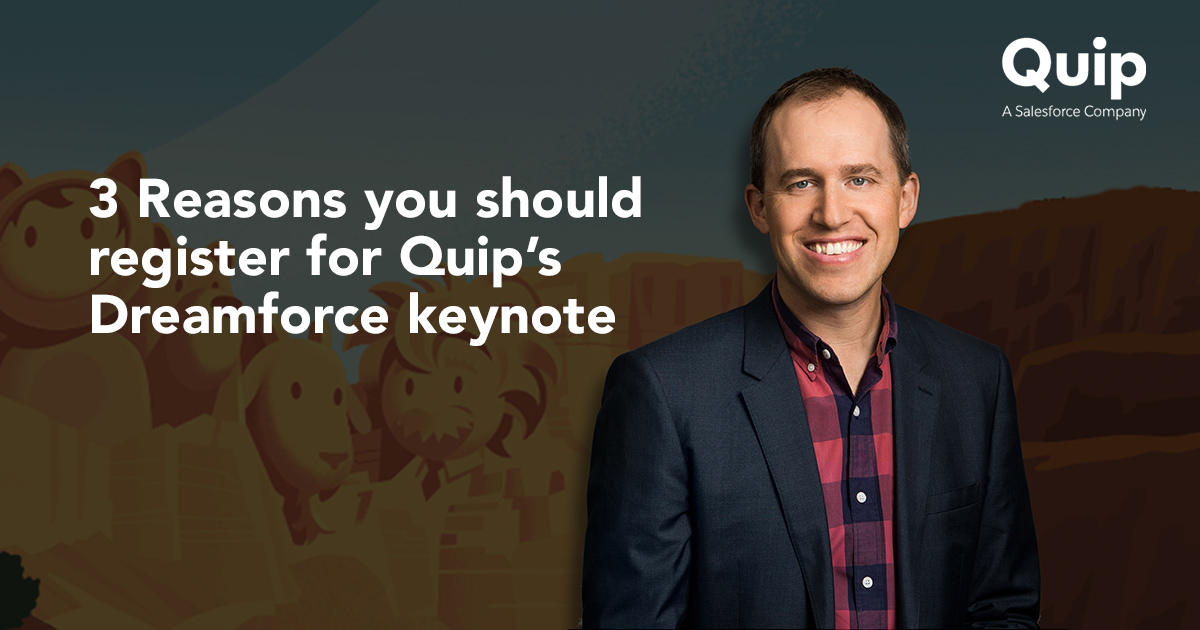 We have a great Quip keynote planned for you, packed with giveaways, celebs, and most importantly, an easy way to help people in need. Seats are already filling up and we only have so many — so click here to register for the Quip Keynote, which happens on Wednesday Nov 8 at 3pm. Here are three reasons you can't miss it:
1. Help us donate $50k to victims of the North Bay fires, and Quip's co-founder will match it

The fires in California's wine country have been devastating for thousands of people who live and work in the region. To help support recovery efforts, we'll donate $10 on behalf of everyone in the room for the Quip keynote to Band Together Bay Area — a relief fund helping low-income, vulnerable communities rebuild and recover. Plus, Quip co-founder and CEO Bret Taylor and his family will match Quip's donation — meaning we could raise up to $100,000 for this charity. Learn more at our blog.
2. Catch the only Dreamforce keynote featuring Zach Woods and Martin Starr, stars of HBO's Silicon Valley

See the stars of HBO's Silicon Valley share their unique, funny perspective on Dreamforce and just about everything Bret Taylor says.
3. Be one of the audience members that wins special passes to our VIP party with Weezer, and gets to meet the band

How does Quip celebrate after our Dreamforce keynote? By throwing an awesome party for our customers. We'll have a full bar, a concert with the awesome, Grammy award-winning Weezer, and much more. But at the keynote, we're giving away 5 pairs of reserve access passes to the party. These passes score you an exclusive viewing spot for the Weezer concert, plus you'll get to meet the band after the show.
Register now!
These are just three reasons among many to attend the Quip keynote at Dreamforce. For example, you'll also hear from one of our newest customers, 21st Century Fox, on how Quip is completely transforming their business.
Seats are filling up fast! Add the Quip keynote to your Dreamforce agenda today.