The Quip Platform adds instant collaboration to partner apps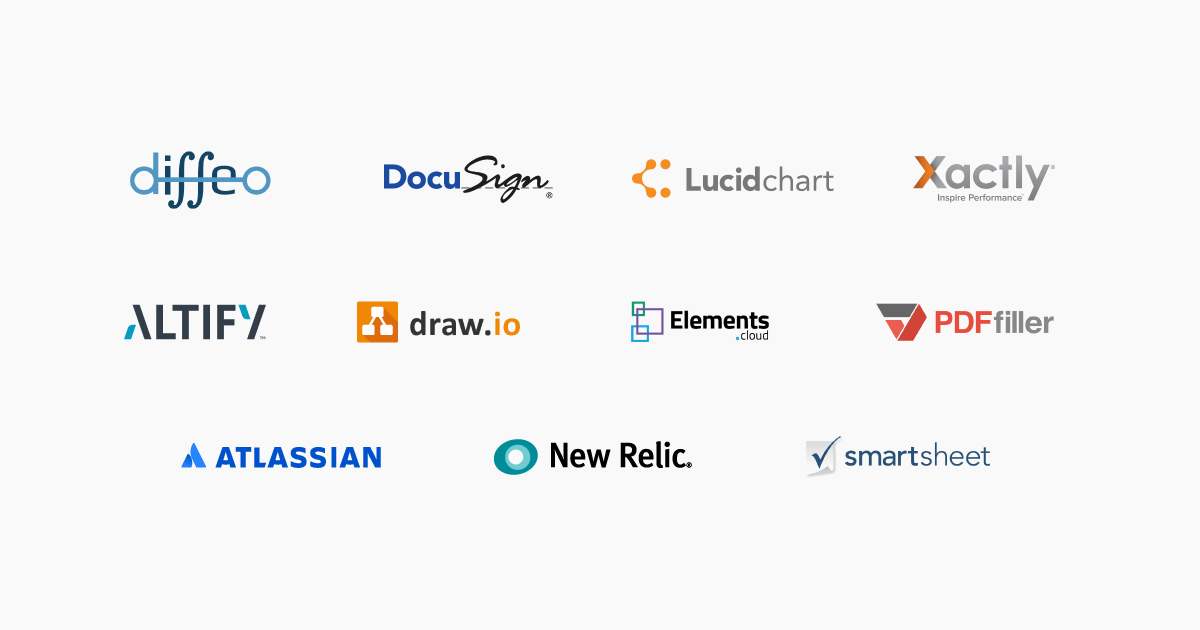 Quip has long enjoyed successful collaborations with some of technology's most innovative companies. Through these collaborations, we make Quip even better for our customers by integrating our product with our partners' products and services. Today at Dreamforce, we're announcing the launch of the Quip Collaboration Platform — new technology that makes integration easier and more valuable to our partners, as well as our shared customers.
For years Quip has worked to redefine how teams work together — but we can't do it alone. The Quip Platform harnesses the power of collaboration, making it easier for partners and potential partners — including digital agencies, systems integrators, cloud platform partners, independent software vendors, managed service providers, resellers, and ecosystem partners — to work with Quip, and maximize the value of our relationship.
But for us, the most exciting part of our news today is the launch of our Platform with a strong group of partners working together with the Quip team to build out this ecosystem.These partners are among the first to adopt Quip as a way to improve collaboration for users around the world. Some of these Live Apps are available now, while others are still in development. But they're all going to transform the way you work.
Lucidchart
Lucidchart's Live App lets users convey complex processes, solutions, and information with elegant visuals and diagrams that can be embedded into any Quip document. When building innovative solutions, carrying out complicated processes, or describing something complex, a visual will always be stronger than words. With the Lucidchart Live App, customers can ensure clarity, speed up collaboration, and propel execution on any team, at any company. Learn more at www.lucidchart.com.
Atlassian
Jira's Live App helps everyone on your engineering team plan sprints, triage issues, and track progress right in Quip documents. When issues come up, or changes happen, discussing them in context (with chat and comments) is a breeze. The fact that Jira's live app is available in Quip also means that your engineering team isn't working in a silo. Sales, engineering, and customer success all have access to your projects (if you share with them)! This means they're more up to date, and that they'll stop bugging you with emails, and insisting to "sync up" on your latest projects. Learn more at www.atlassian.com.
Smartsheet
Teams use Quip to have a conversation and collaborate on ideas. Once the brainstorming is complete and the team aligns on an action plan, they need to plan, execute and report on how the work gets done. The Smartsheet Live App allows teams to put context around conversations directly into Quip documents with embedded Smartsheet Sights, Dashboards, or Sheets, so they can move from idea to impact — fast. Learn more at www.smartsheet.com.
New Relic
The New Relic Live App enables software teams and their business partners to view and collaborate over real-time digital performance dashboards, turning a Quip document into a virtual situation room. Any dashboard created in New Relic can be easily displayed within a Quip document. The dashboard metrics and analytics are updated in real time and can be customized from the Live App, ensuring everyone in the Quip document has access to the latest data to make informed business decisions. The Live App offers links back to New Relic for deeper investigation or to modify any dashboard. Learn more at www.newrelic.com.
DocuSign
DocuSign lets customers easily collaborate on agreements, contracts, and other documents and send them for signature. DocuSign's Live App increases collaboration and accelerates the agreement process by facilitating contextual eSigning on Quip documents. Customers can author or edit a document, easily add signature fields, and see transaction status — all without ever leaving Quip. Customers on sales teams can work more efficiently with live Salesforce and DocuSign data processes, moving from a draft agreement to a fully executed contract in minutes. Learn more at www.docusign.com.
Xactly
Territory and account plans incorporate data from a wide variety of sources, often scattered across disparate systems — but the true key to success as a salesperson is knowing where you are in relation to your compensation plan. And that lives in Xactly. The Xactly Live App brings your official attainment and performance information into the collaborative document where you are defining your plan to meet your goals. By bringing Xactly into Quip, reps can keep their goal constantly in focus as the plan and performance change in real time. Learn more at www.xactlycorp.com.
Altify
Sales teams need to keep their executives up to date on the status of their large deals and strategic accounts with executive briefing documents. Altify's Live App makes it easy to import an Altify Relationship Map into a Quip document, providing a dynamic view of the key people in the account and their current relationship status. The Relationship Map in Quip shows reporting relationships, influence and enables users to make real-time updates of Salesforce data from Quip. Learn more at www.altify.com.
draw.io
The Live App from draw.io solves your Quip diagramming needs right inside your workflow. With draw.io, customers have the ability to create and edit a range of diagrams to augment their Quip documents. They can build org charts, network diagrams, flowcharts, and more. The drawi.io Live App is custom-built to fit perfectly with Quip customers' natural existing workflows. Learn more at www.draw.io.
Elements.cloud
The Elements.cloud Live App provides requirements, process diagrams, and Salesforce Org configuration data inside Quip so project teams have easy access in the context of their project. To deliver a Salesforce implementation, Lightning Migration, or GDPR compliance project, multi-disciplinary teams have to be be on the same page. Cross-functional collaboration is what Quip does best — but teams also need easy access to the list of requirements, the operational process maps, and Salesforce Org configuration data without leaving the Quip document. That is the power of the Elements.cloud Live App. Learn more at www.elements.cloud.
Diffeo
There's too much information spread across too many disparate sources for a human to read through — so the Diffeo Live App does it for you. As you work in Quip, Diffeo researches in the background and uncovers hidden relationships between the people and companies you're writing about, then presents these connections to you directly in Quip. No longer will you miss critical information buried deep within your email, your Salesforce Org, or the wider internet. Diffeo digs deeper to help you understand the relationships that matter and how to influence key decision makers, all while you're working in Quip. Learn more at www.diffeo.com.
PDFFiller
The PDFFiller Live App brings critical eSignature functionality into Quip's powerful collaborate documents. It's now easy and convenient to get your most important contracts and other documents signed without ever needing to leave Quip. Learn more at www.pdffiller.com.
Get started today
Many Live Apps are available in Quip right now, with several coming in the near future.  Learn more, or sign in to try them.
Not a Quip user yet? We can fix that. Sign up for your free trial today.