Introducing Account Switcher: Navigate between multiple Quip accounts
For as long as Quip's been around, customers have told us that it's the ultimate tool for both personal and professional productivity. Once people start using living docs in one part of their lives, they start wanting to use it everywhere. We're excited to announce our new Account Switcher which lets you seamlessly navigate between linked personal accounts and team sites without having to login or logout.

How do I know what Quip I'm using?
If you're not sure whether you are using a team site or a personal account, look at the avatar in the top-left of your Quip. If it's square, then you are using a team site. If it's circular, then you are using a personal account. Also, if you're using Quip with your work team, then it's more than likely you are part of a team site.
Add a new personal account and link it to your team site
If you're a part of an existing team site, the Account Switcher enables you to create and link a brand new personal account. If you're managing personal stuff like grocery lists, vacation plans, and note-taking in your team site,  you can link those accounts in just a few clicks.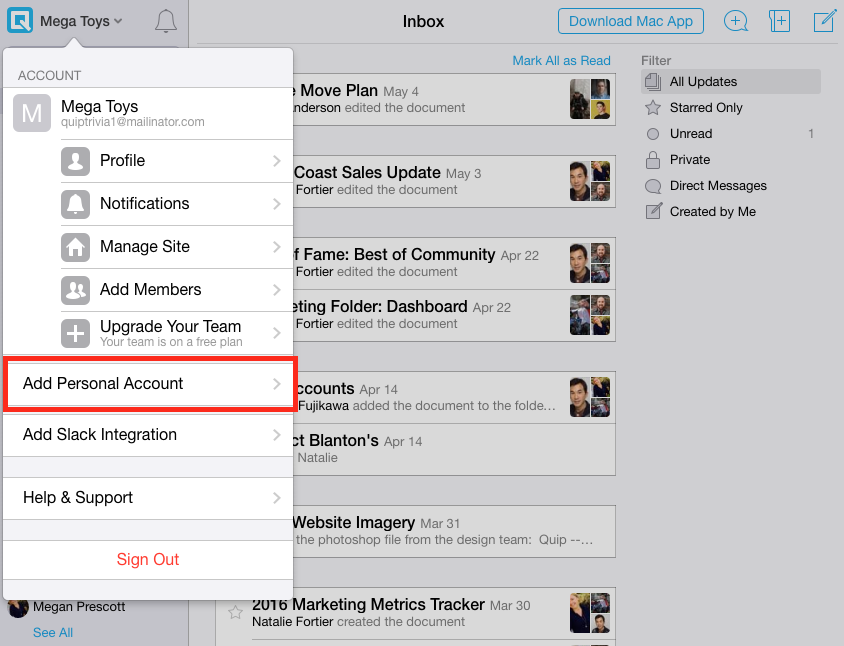 Once your personal account is created and linked to your existing team site, you can toggle seamlessly back and forth between work and personal contexts. Don't worry, we designed this setup process to establish a bright line between personal and professional content so that your data is separate and secure.
Auto-port personal content to your new personal account
Before building the Account Switcher we talked with tons of our customers and learned that many people in team sites were also using that account for personal use. Project launch plans and meeting notes were living side by side with grocery lists and vacation spreadsheets. But don't worry, you won't have to manually move personal contacts and documents from your team site to your personal account—Quip will do it for you.
On initial setup, the Account Switcher will identify personal contacts – those not affiliated with any work domain – and encourage you to port them to your new personal account.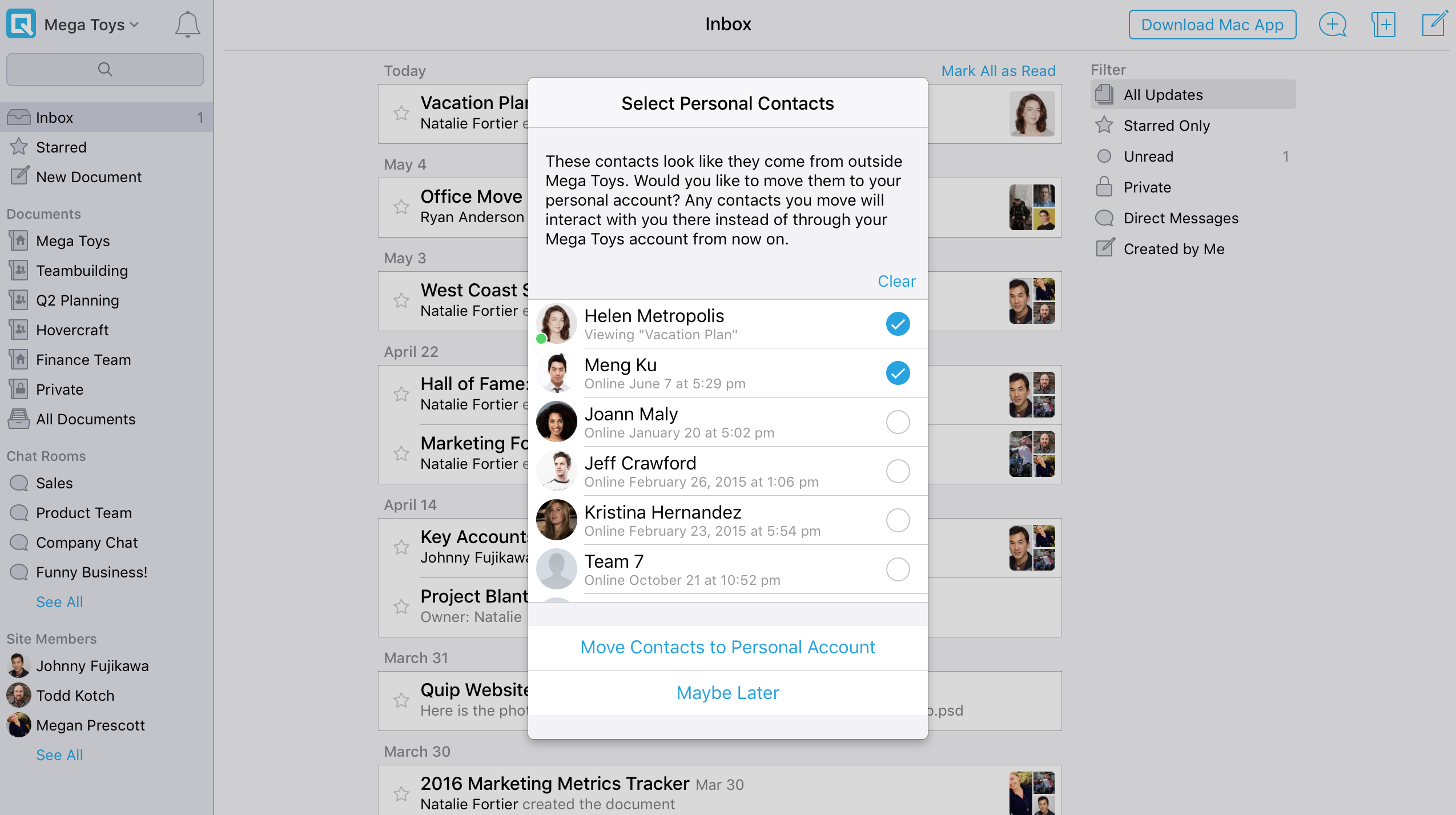 In addition, any documents and chat threads shared exclusively with contacts confirmed to be personal will be ported automatically into the newly-linked personal account. We designed this setup process to err on the side of security while also making it frictionless to get your new personal account started. Now your work life and personal life can be separate, but you can switch between your accounts in just two clicks.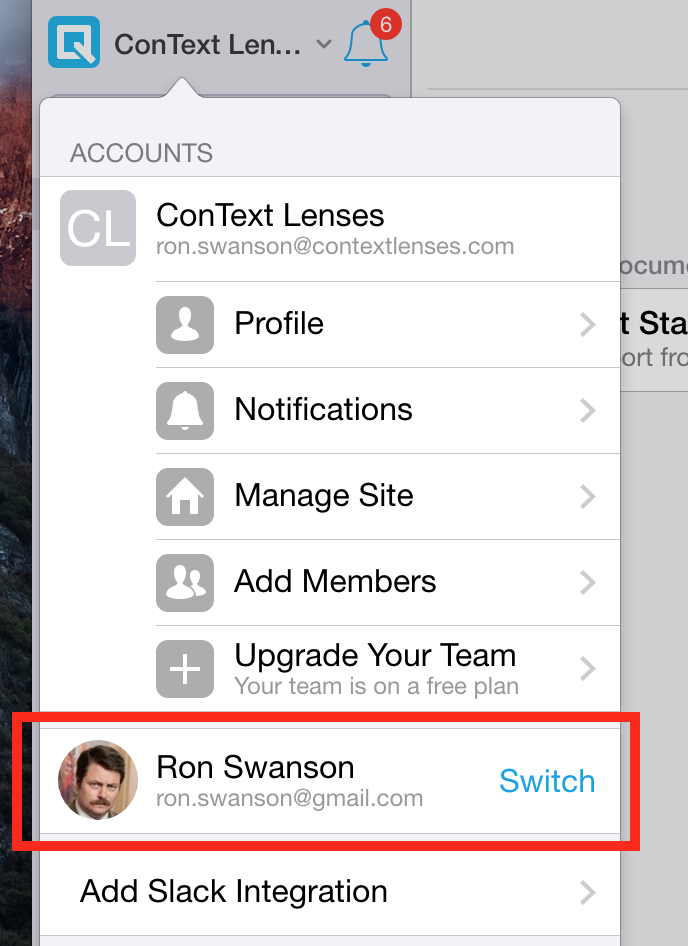 To learn more about how to add a personal account to your team site, please see our support documentation.
Add a new team site and link it to your personal account
If you're loving Quip for personal use—notes, to-do lists, vacation planning—you'll love it even more when you start sharing project plans, meeting notes, budgets, and more with your work team. When you set up a team site on Quip you get a shared space to organize, chat, and collaborate on work.
To learn how to add a new team site and link it to your personal account, read this blog post.
Start running your life on Quip today
We're so excited to give you what you need to run your life on Quip. Start using Quip professionally and personally today.