5 ways to have the most productive Dreamforce ever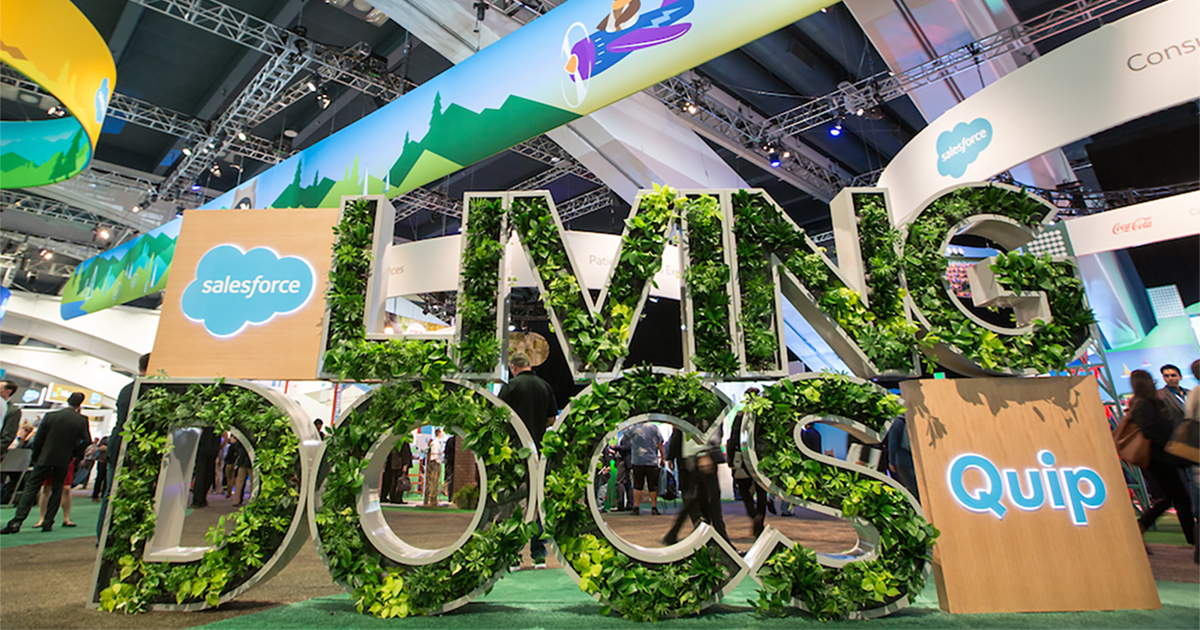 So, you're going to Dreamforce. Are you excited? Of course you are! Dreamforce is the best place in the world to connect with other trailblazers, learn about innovation and growth, and further your career — plus, it's a lot of fun. There's so much great stuff to take in, but at the same time, it can be tough to fully disconnect from the demands of your regular job. So how does one juggle it all? Here are our top 5 tips.
1. Plan in advance
This is one of those things that 100% of us say "well duh!" to, but only half of us follow through on. It's okay, we're not judging! We're just here to encourage you to take a few minutes to really get it done. Start by visiting the Dreamforce Schedule to get a high-level view of what's happening every day. The menu on the left will help you focus in on the things that really matter to you, whether it's innovation or equality. And when the Dreamforce App launches, you can map out your own personal schedule with the Agenda Builder, and have it on hand at all times.
2. Get the Quip mobile app
You're going to want to take a lot of notes, stay in touch with your team, and have access to everything Dreamforce has to offer. The good news is, you can do this all from your phone — no need to lug a laptop around. The Quip mobile app is the perfect place to take fast notes, share them with your team, and even include photos and checklists. No need to jumble everything up between emails, text messages, and task apps.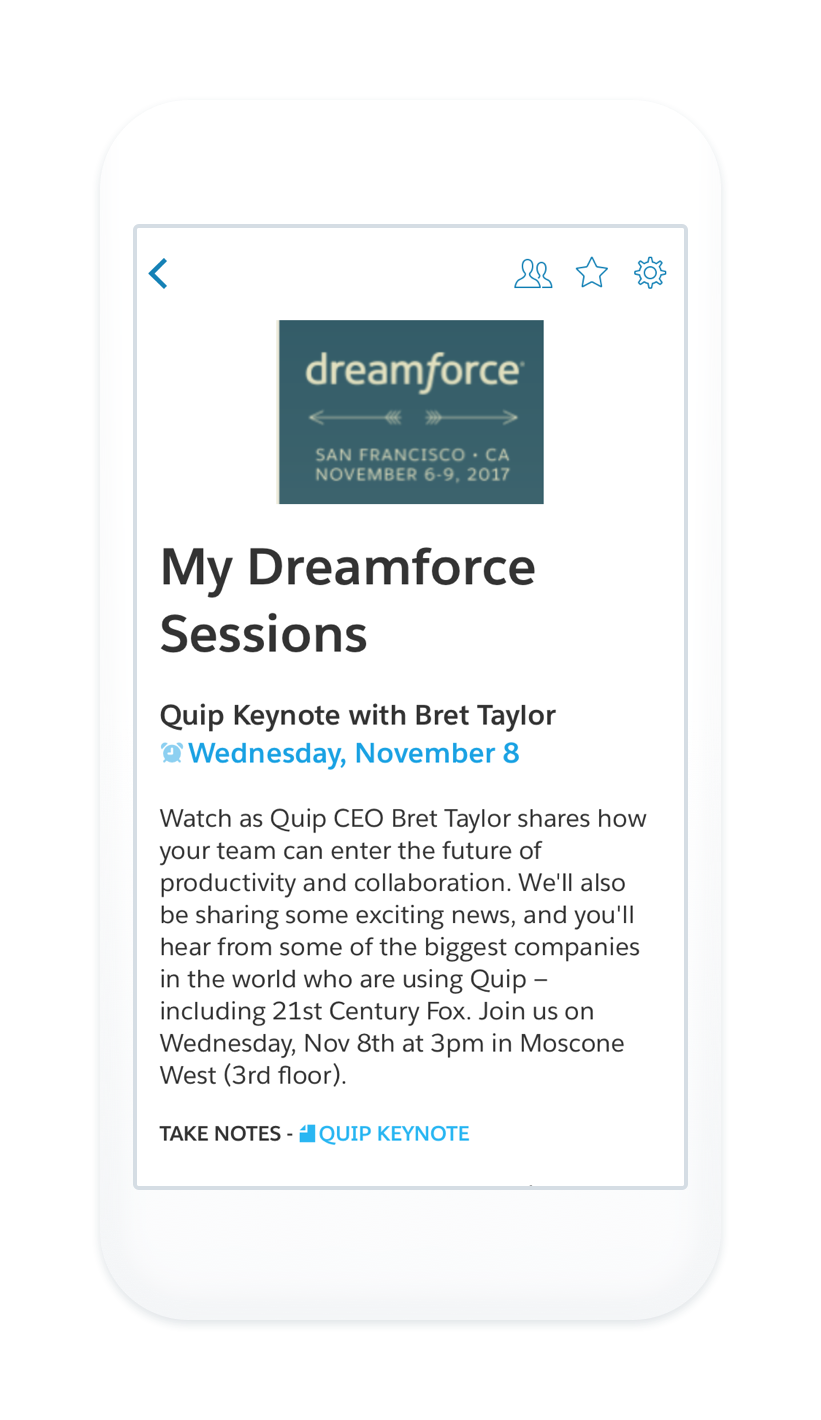 3. Make those notes actionable
It's true, Quip's documents are a lovely place to take notes. But Quip brings a lot more than blank documents to the table. It's easy to bring your documents to life using photos, spreadsheets, and checklists. Those checklists can turn into action items that you can assign to other teammates and even put due dates on — perfect for when you'd like someone on your team to follow up with a list of contacts, or do additional research on some vendors you met with.
Plus, Quip is an easy way to share Dreamforce goings-on with your team, or entire company. Just create a shared "Dreamforce" folder, and add new documents for each session, or day — whatever works best for you. The teammates you give access to will be kept up to speed on everything you're learning about at Dreamforce.
4. Plan some downtime
One thing you don't want to do is burn yourself out. There's a lot of ground to cover at Dreamforce, but there are great ways to recharge, too. For starters, be sure to make time for some of our exciting and inspirational speakers — it's not every day you get to see Michelle Obama in person, after all. Keep your eye out for meditation and relaxation spaces at Dreamforce, and of course, you'll have your pick from lots of parties. If you're looking for a change of pace, or plan on extending your trip to San Francisco, there are three incredible museums within a short walk from Dreamforce: The Mexican Museum, SFMOMA, and The Contemporary Jewish Museum.
5. Make sure you catch the Quip keynote
At last year's Dreamforce, Quip was the newest member of the Salesforce Ohana — and we were so excited to introduce ourselves to Salesforce customers around the world. This year, we're going bigger and better: Quip CEO Bret Taylor will show you how your team can move into the future of productivity and collaboration. We'll also be sharing some exciting news, and you'll hear from some of the biggest companies in the world who are using Quip — including 21st Century Fox. Join us on Wednesday, Nov 8th at 3pm in Moscone West (3rd floor).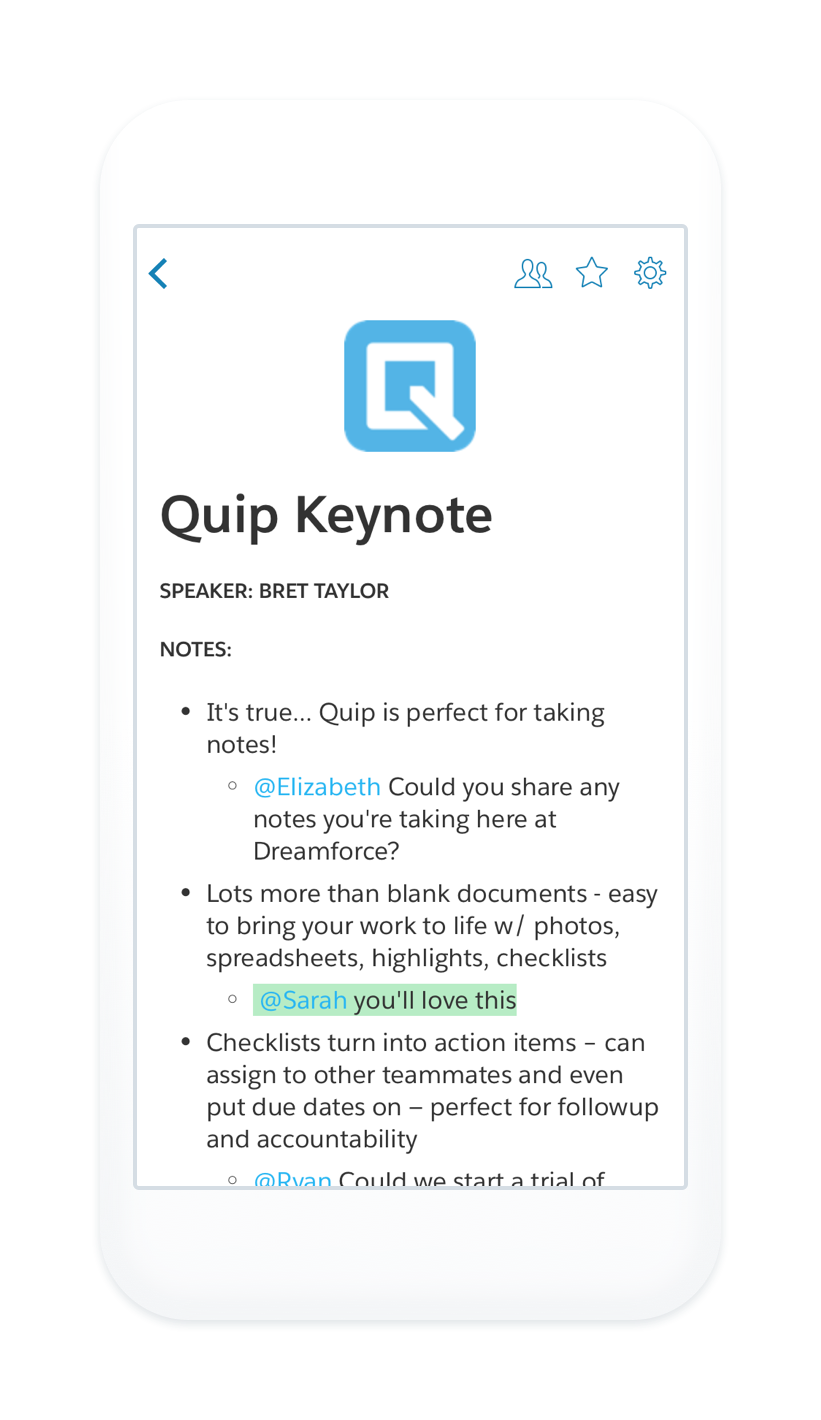 For more news about Quip and Dreamforce, make sure to follow us on Twitter.
Try Quip with your team now — create a free site in minutes.