Increase Sales Productivity with Quip for Sales
Selling today looks a lot different than it did 20 years ago, when we first launched our customer relationship management (CRM) platform. Customer expectations have increased, deals have gotten more complex, and team selling is now the norm. Yet most sales organizations aren't equipped with the tools they need to efficiently work a deal with their extended team. Reps trying to coordinate with teammates are bogged down in internal email threads, frantic chat storms, and multiple confusing file versions. It's no wonder the Salesforce State of Sales Report found that reps today end up spending 66% of their time on manual administrative tasks and only 34% of their time actually selling.
How can sales teams be productive with so much headwind?
Today we are excited to announce that Quip for Sales is part of a new Salesforce solution that enables sales teams to optimize sales productivity by:
Maximizing selling time with intelligent automation
Ramping new reps faster and smarter
Cultivating a data-driven coaching culture
Collaborating and sharing winning plays
Available as of the Summer '19 release, sales teams will be able to sell faster than ever with automation, intelligence, collaboration and enablement.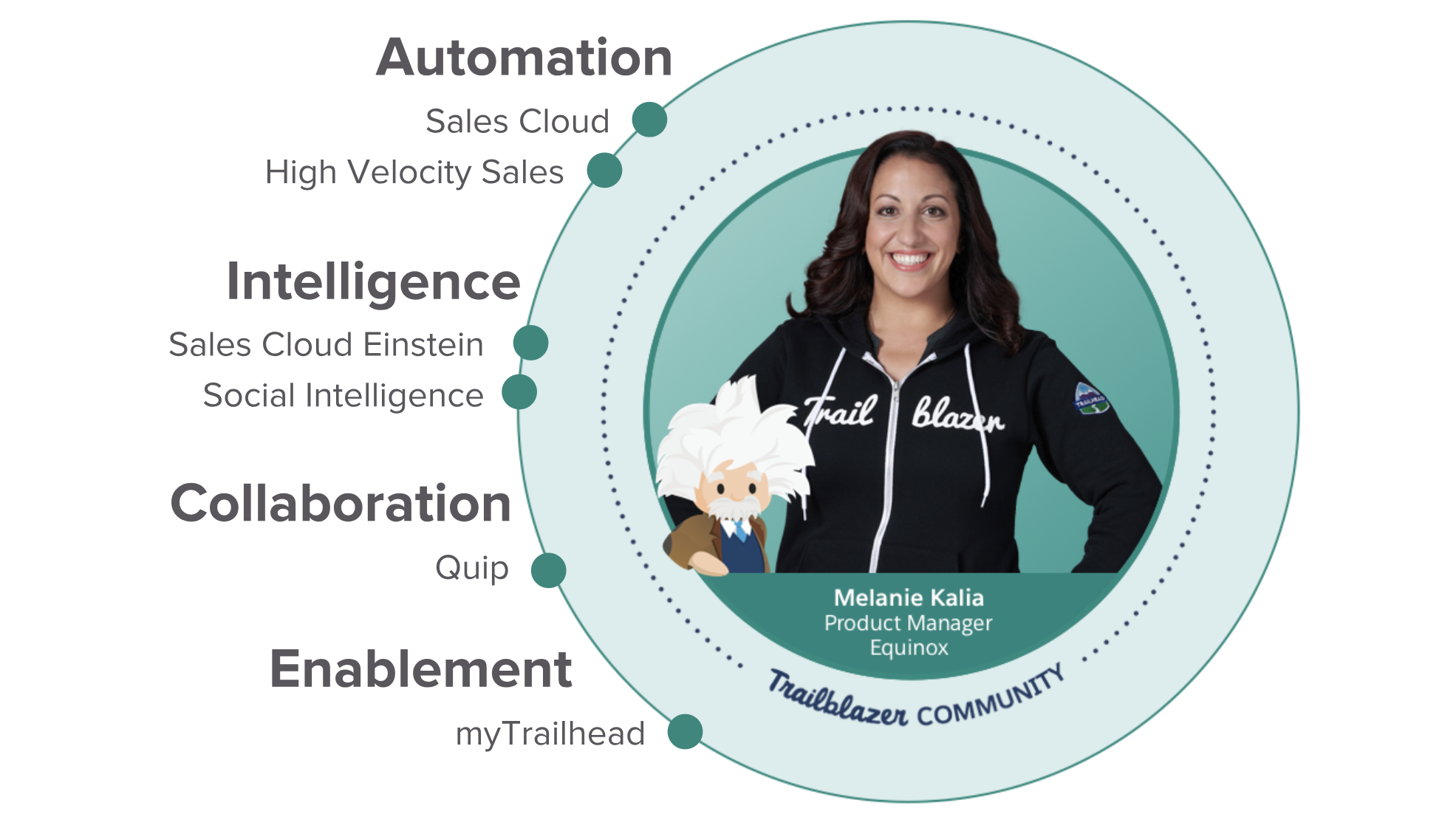 Quip for Sales puts productivity into the context of CRM
Quip for Sales brings productivity apps inside the #1 CRM — streamlining deal coordination so sales teams can close more deals faster.
With Quip for Sales as part of your Intelligent CRM your team can:
Centralize deal work: Embed modern productivity documents such as account plans, account transitions, or executive briefs inside Salesforce records so every part of the deal lives in a single view. Help reps keep everyone on the same page so no one misses a beat.
Scale sales strategy: Standardize and simplify how your teams win deals with customizable document templates for plans, briefs, and notes inside Salesforce. Give your team blueprints to deliver on customer needs, no matter how unique.
Accelerate deal coordination: Spring into action without disconnected email or chat threads that live outside your CRM. Satisfy urgent customer needs through real-time collaboration that's always connected to Salesforce.
See Quip for Sales in action!
Interested in learning more about Quip for Sales? Check out the launch blog here.
Learn how to win deals and crush quotas faster. Read our e-book 4 Tactics to Close Deals Faster to find out how.