Introducing the Box Live App for Quip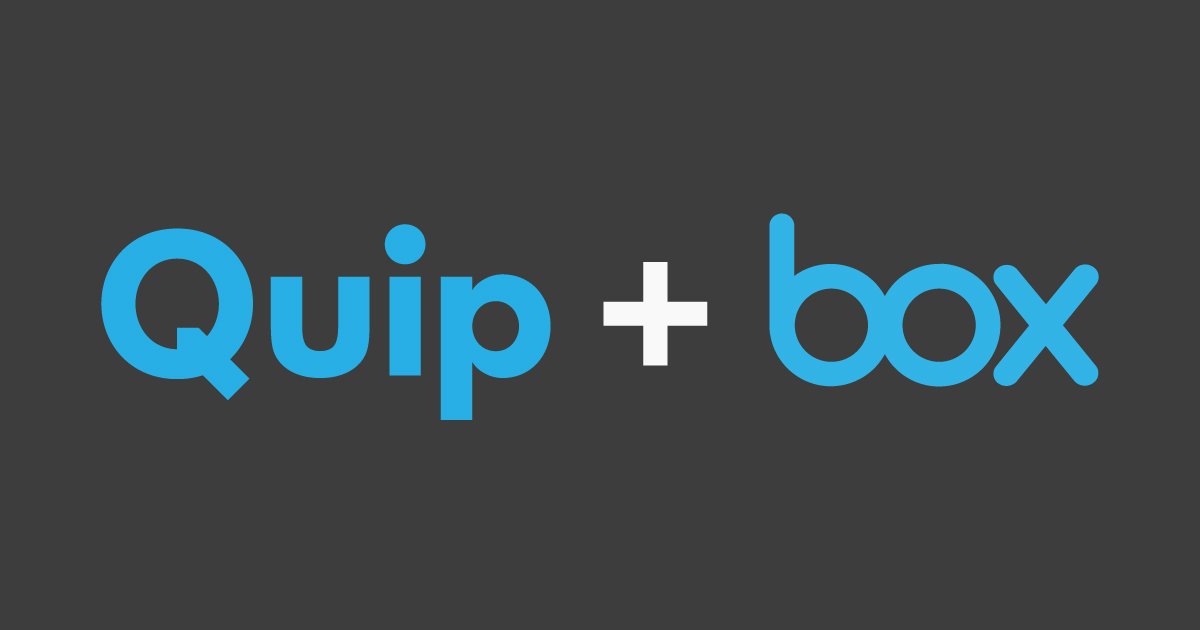 Teams using Quip are empowered to move their work forward faster, no matter what they're working on. Quip makes this possible by keeping everything teams need in one place: documents, spreadsheets, chat, and Live Apps. Today, we're excited to announce the newest Live App from Box, which will empower teams to collaborate on key content more effectively within Quip. It's available now in the Salesforce AppExchange.
Last year, we launched the Quip Collaboration Platform, which introduced Live Apps for Quip documents, as well as a platform for developers to build their own mobile, collaborative Live Apps. Since then, we've been collaborating with industry-leading technology companies to develop integrated solutions that transform the speed of business. Today, Box joins that family of prestigious companies making their Live Apps for Quip available on the Salesforce AppExchange.
Collaborate on Box content within Quip
With the Box Files Viewer Live App, users can embed specific Box files and folders directly into Quip documents to accelerate collaboration. This means hundreds of popular file types stored in Box, such as PDF and PPT, can be previewed directly within your Quip documents. With this Live App, teams can access and manage key project files embedded directly within Quip mobile documents.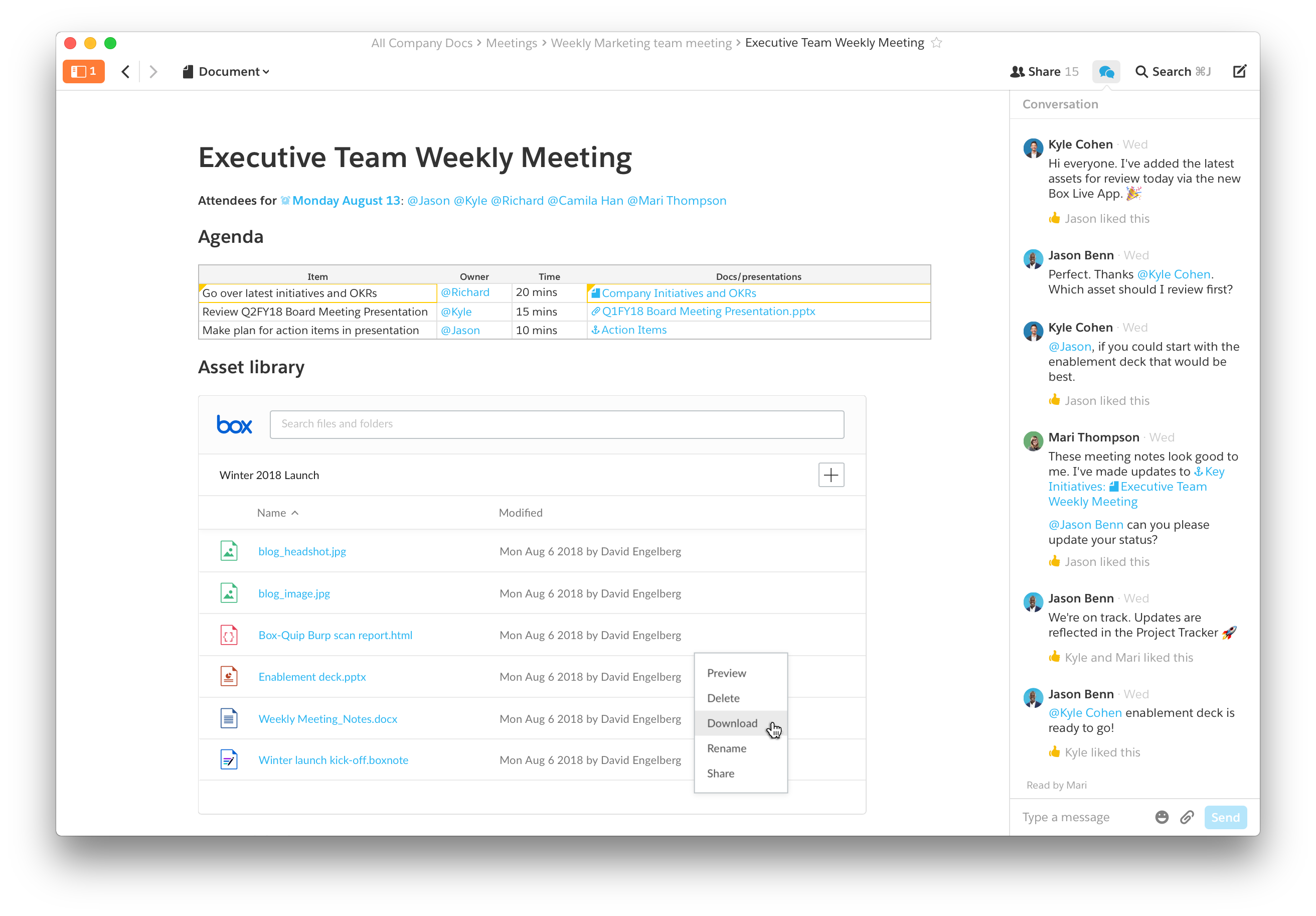 The result? Teams can rally around Quip as a collaboration hub, while keeping permissions intact and centralized within Box. With everything needed consolidated into a single experience, teams spend less time juggling apps and searching for what they need–and more time focused on high-value work.
Move deals faster
With the Box Live App for Quip, sales teams can collaborate more effectively on account documents like marketing assets, pitch decks, RFPs, and more. Quip provides a game-changing space for sales teams to centralize, discuss, and make decisions; the Box Live App gives instant access to crucial documents in the exact same place, to keep things moving forward
Finish projects sooner
Whether it's building a product or bringing it to market, teams are juggling documents for assets, collateral, specs, and roadmaps. With Quip documents serving as a project headquarters, the Box Live App enables teams to quickly and seamlessly pull together all of the assets of a project—in the exact same place where the project planning is happening. Marketing and technical teams can dramatically improve their cross-functional collaboration, and even include external parties without a hitch.
Get started today
Quip Admins can install the Box Live App today via the Salesforce AppExchange. Not a Quip user yet? We can fix that—sign up for your free trial today.