Third-party Live Apps for Quip are now available in the Salesforce AppExchange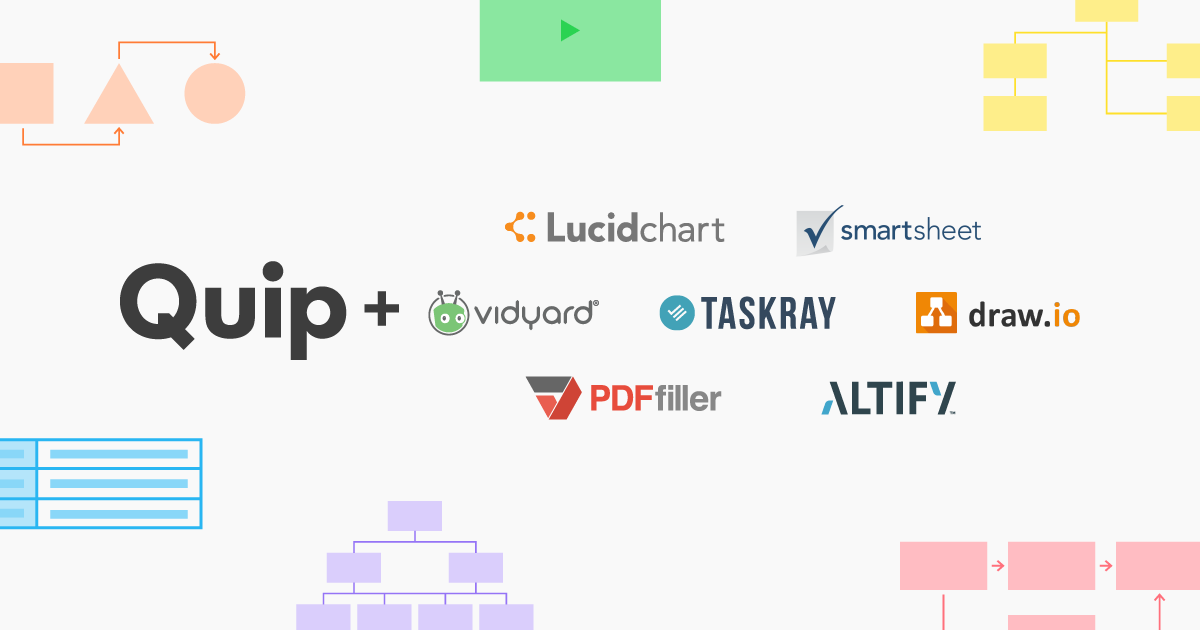 At last year's Dreamforce, we announced Live Apps for Quip, as well as the beta launch of our Quip Collaboration Platform. To illustrate the power of Live Apps, we developed and released a set of native apps that included calendars, polls, and Kanban boards. Since then we've been working with partners to build innovative new Live Apps for Quip, and today we're making those apps available to Quip customers on the Salesforce AppExchange. In addition, companies and developers worldwide can begin building on the Quip Platform—as IBM, Google, and Dropbox have already begun to do—and add their solutions to the world's largest enterprise cloud marketplace.
Explore and install third-party Live Apps in the Salesforce AppExchange
As of today, the Salesforce AppExchange is filled with brand new third-party Live Apps for Quip. These Live Apps are built by some of the the most innovative companies across multiple verticals. This means that teams across your entire organization—sales, marketing, product, customer support—have access to powerful tools embedded directly inside Quip's mobile cloud documents. Today, you can find these Live Apps for Quip on the Salesforce AppExchange with more to come:
Altify Relationship Map
Create org charts, visualize business connections, and let Altify help you navigate deals without ever leaving your Quip docs. Learn more in the AppExchange.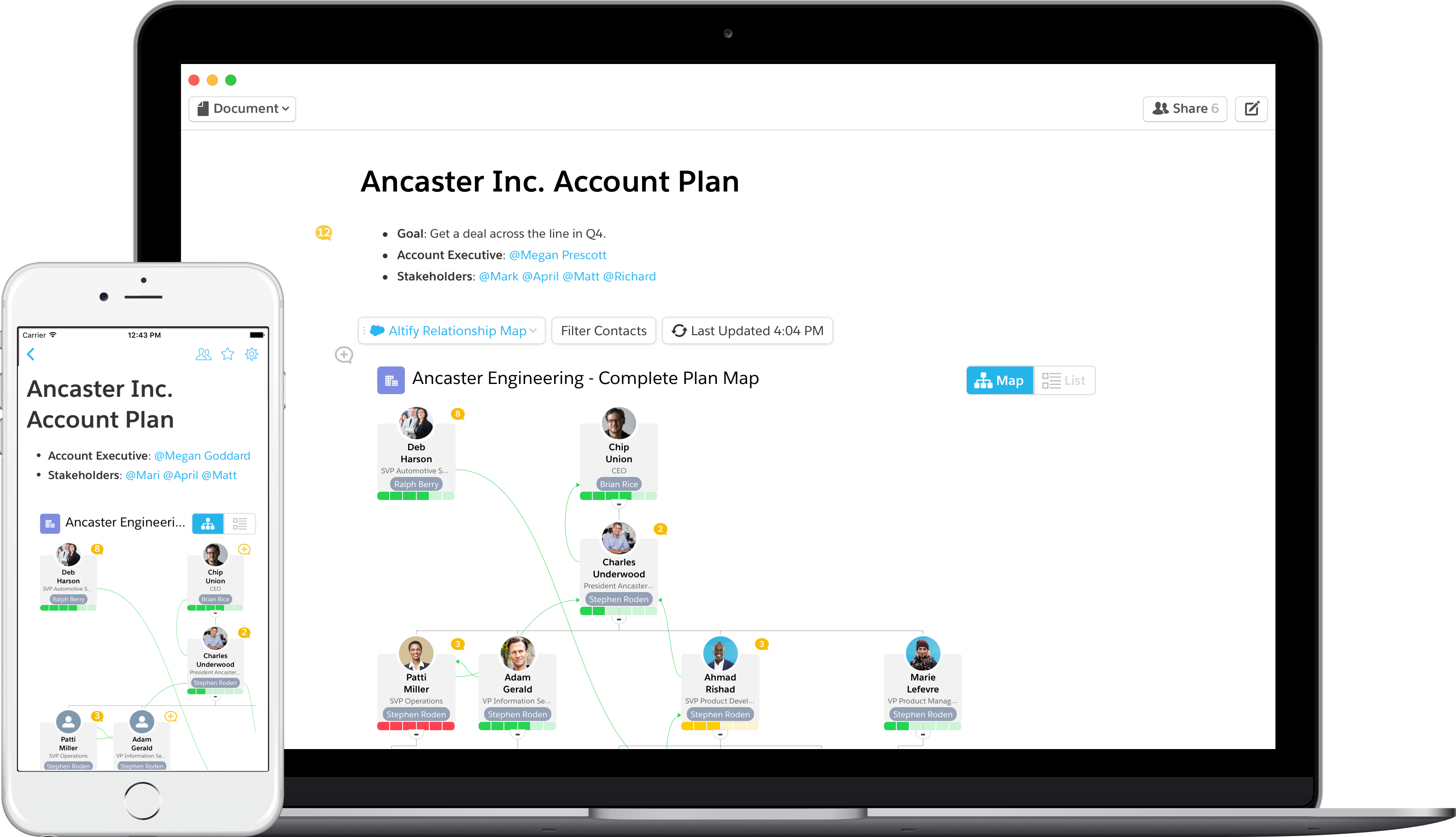 Taskray
The original Salesforce-native project management solution has come to Quip. Now you and your team can share, track, and update your Taskray projects in real time, and in the context of your actual work. Learn more in the AppExchange.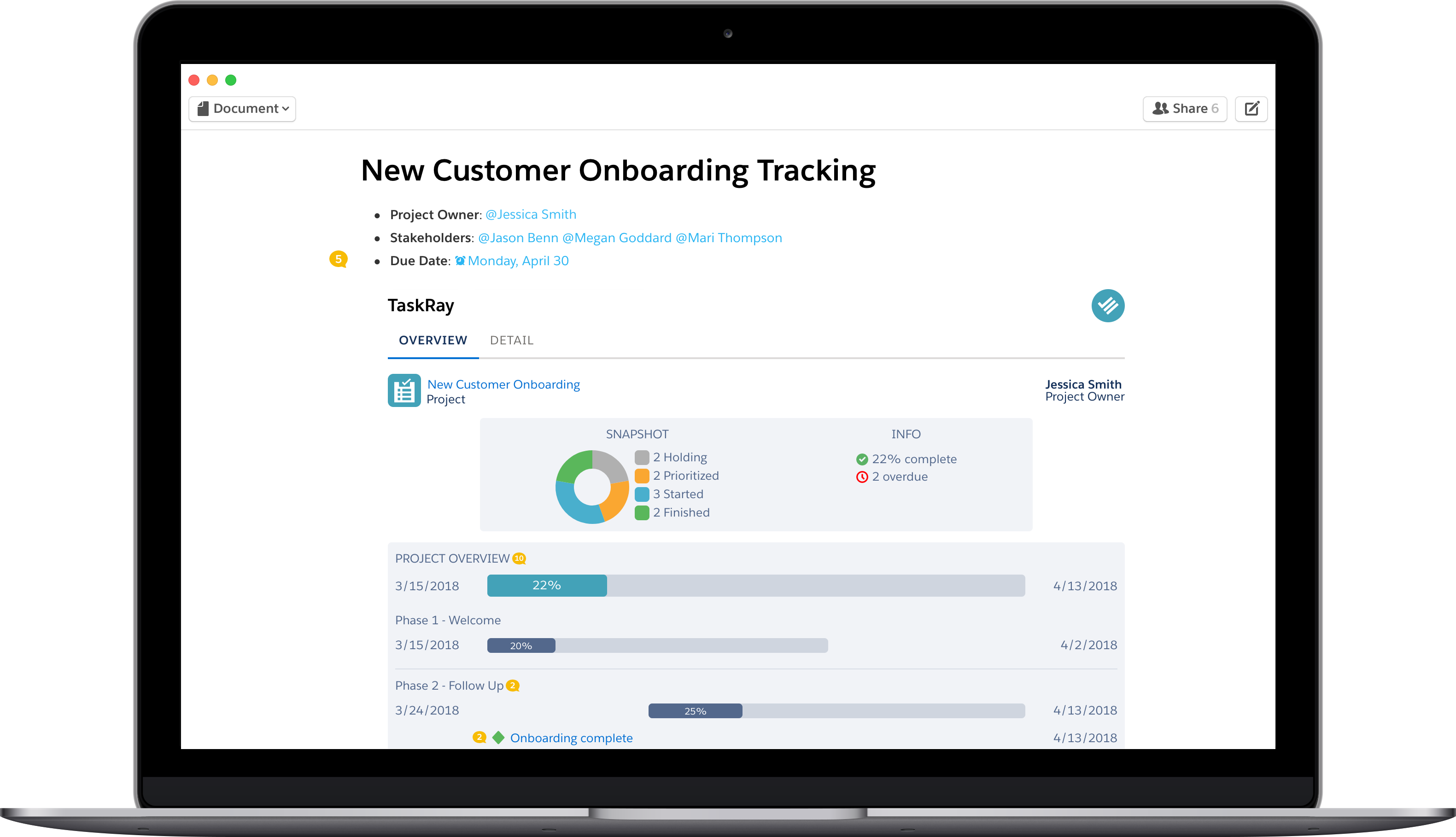 draw.io Diagram
Chart complex processes and workflows, draw up Gantt charts, and even design infographics with this powerful graphing-and-drawing tool. Learn more in the AppExchange.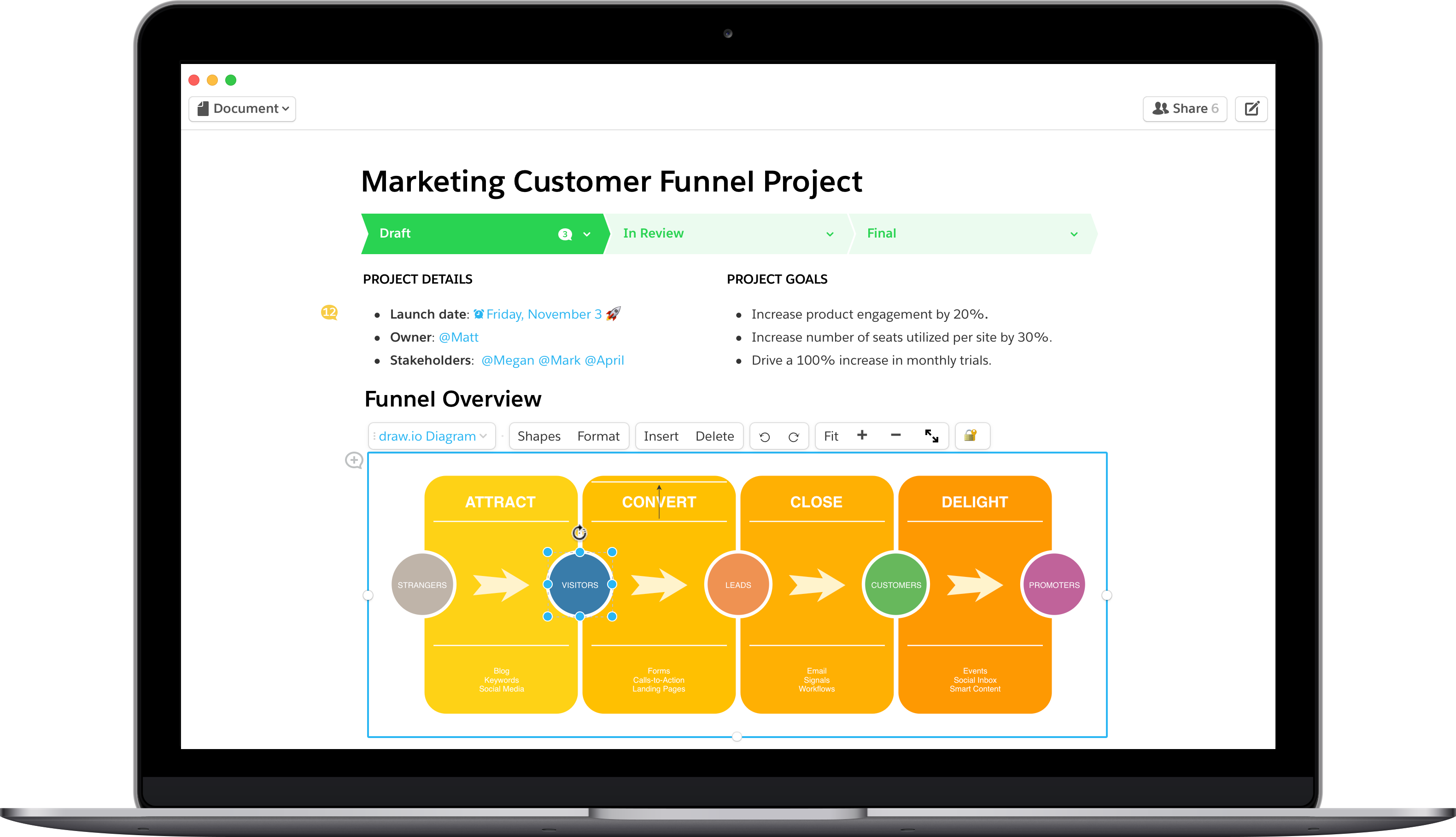 Plus:
Lucidchart – Bring the power of flowcharts into Quip. Collaborate with your team on workflows, wireframes, and business processes—all in real time, and all synced with your Lucidchart account.
Vidyard – Add Vidyard videos to your docs, or create new ones from right inside Quip. Optimize them, add commentary, and prepare them for distribution anywhere.
Smartsheet – Get visibility into your work by bringing real-time Smartsheet dashboards and live reports into Quip docs.
Live Apps in the Salesforce AppExchange are available for all Quip sites. If you're a Quip Admin, visit the Salesforce AppExchange to add Live Apps to your organization's Quip site in a few clicks. After your Quip site has Live Apps, just type @ followed by the name of an app to get started.
Join the industry-leading companies building on the Quip Platform
The power of the Quip Platform lies in its extensibility. Teams around the world use Quip every day because it helps them get work done faster. Adding more Live Apps to Quip means those teams can customize their workspaces with the exact tools they need to get ahead. Companies like IBM, Google, and Dropbox have seen this potential, and that's why they've announced that they're building on our platform.
Is your company next? With the Live Apps API, any developer can build a custom Live App to be included in Salesforce AppExchange. Building a Live App takes only a few lines of JavaScript, and it comes with a ton of powerful features.
Immediately collaborative – Live Apps automatically support real-time co-editing and comments.
Automatically mobile – Live Apps work on every device, whether you're online or offline.
A world of new customers – Integrate any service with Quip and reach millions of people already on the Quip platform.
To learn more about building on the Quip Platform, visit our Developer Site.
Get started today
Quip Admins can visit the Salesforce AppExchange to get Live Apps right now. Not a Quip user yet? We can fix that. Sign up for your free trial today.