Live Apps in Quip — The new secret weapon for sales teams everywhere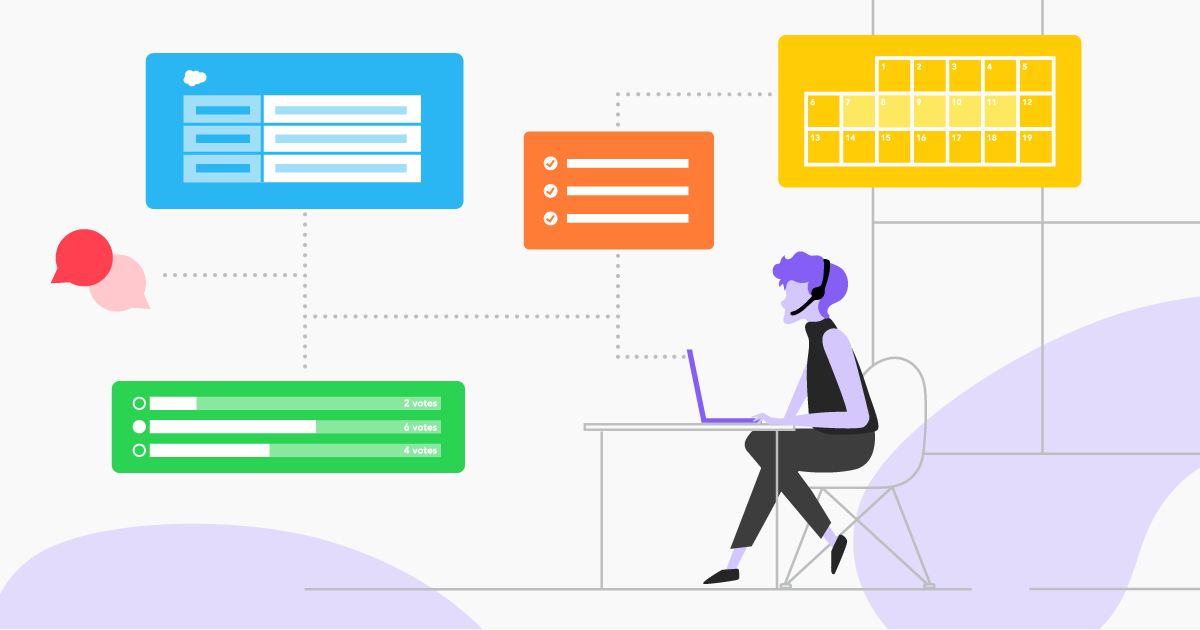 Sales teams have unique challenges that require innovative solutions. Sure, your primary tool is a great CRM — but what about all the other work teams need to do around planning, research, and communication? The days are gone where sales teams need to rely on plain documents that bring nothing but words to the table. Quip documents now have Live Apps — a powerful set of tools that truly lets sales teams close more deals and get more work done in a single, collaborative space.
Live Apps for sales teams
Live Apps are interactive, customizable apps your team can use right inside your Quip documents. They make closing deals a lot easier by helping you streamline workflows and teamwork. With Live Apps, your sales team can mix and match the exact tools they need to get the job done, in a single collaborative canvas — no more toggling around between apps just to get the job done.
Stay on top of your accounts
Quip documents have everything your sales team needs: tasks, spreadsheets, and Live Data from Salesforce. With Live Apps, you can do even more. Embed charts and graphs from third parties, annotate images, and display a countdown to an important event (end of quarter, anyone?)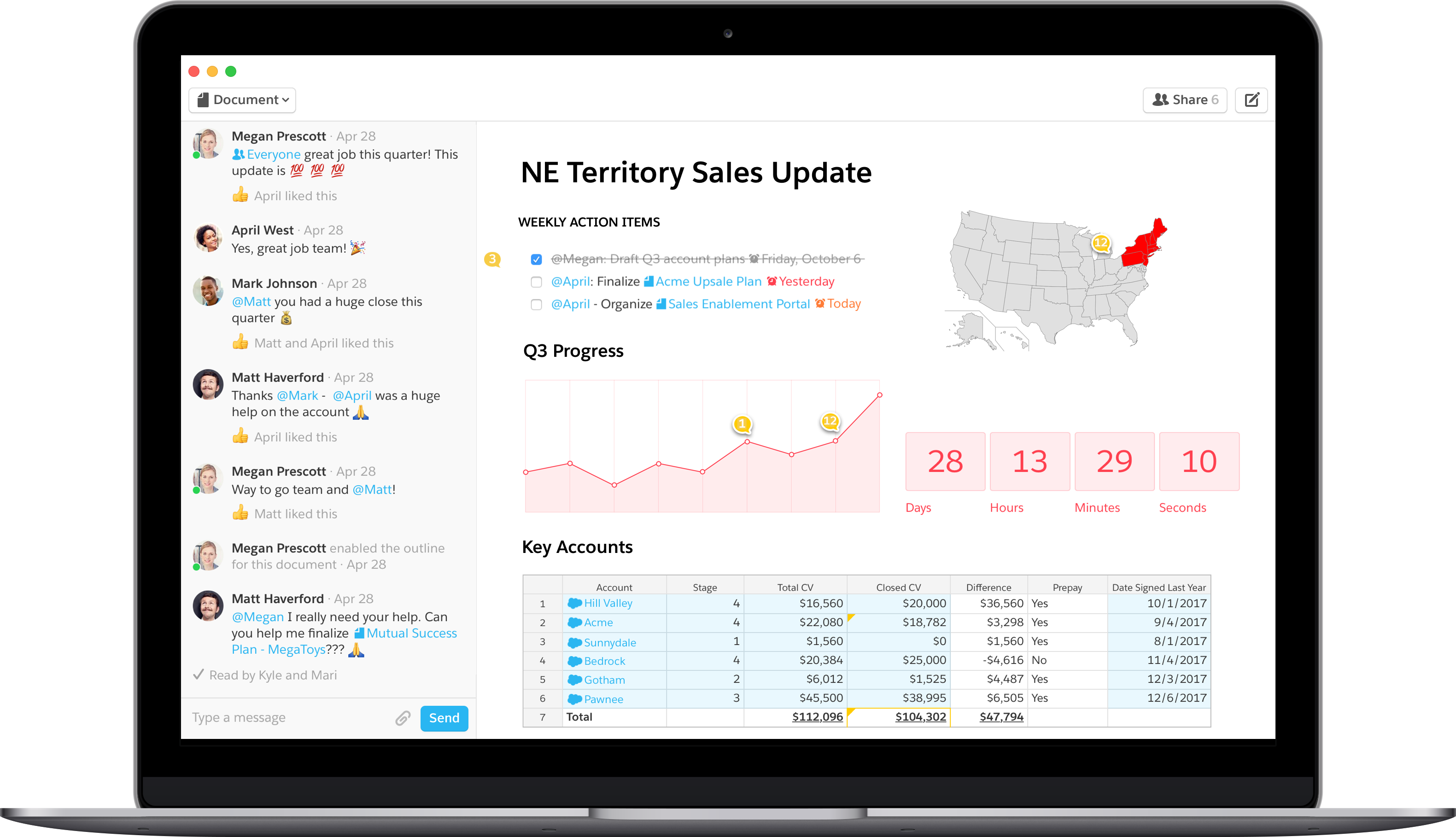 Plan for success
Give each account its own collaborative headquarters. Use the Salesforce Record Live App to view and update Salesforce records from your Quip docs. You can track the status of a deal, identify key players, and display granular information about accounts and contacts. Make decisions with your team using the document conversation, comments, and @mentions.
The Process Bar and Calendar Live Apps keep your team on track by displaying critical data at a glance. What status is the plan in? Who is traveling to which important meetings, and when? Live Apps keep everything together.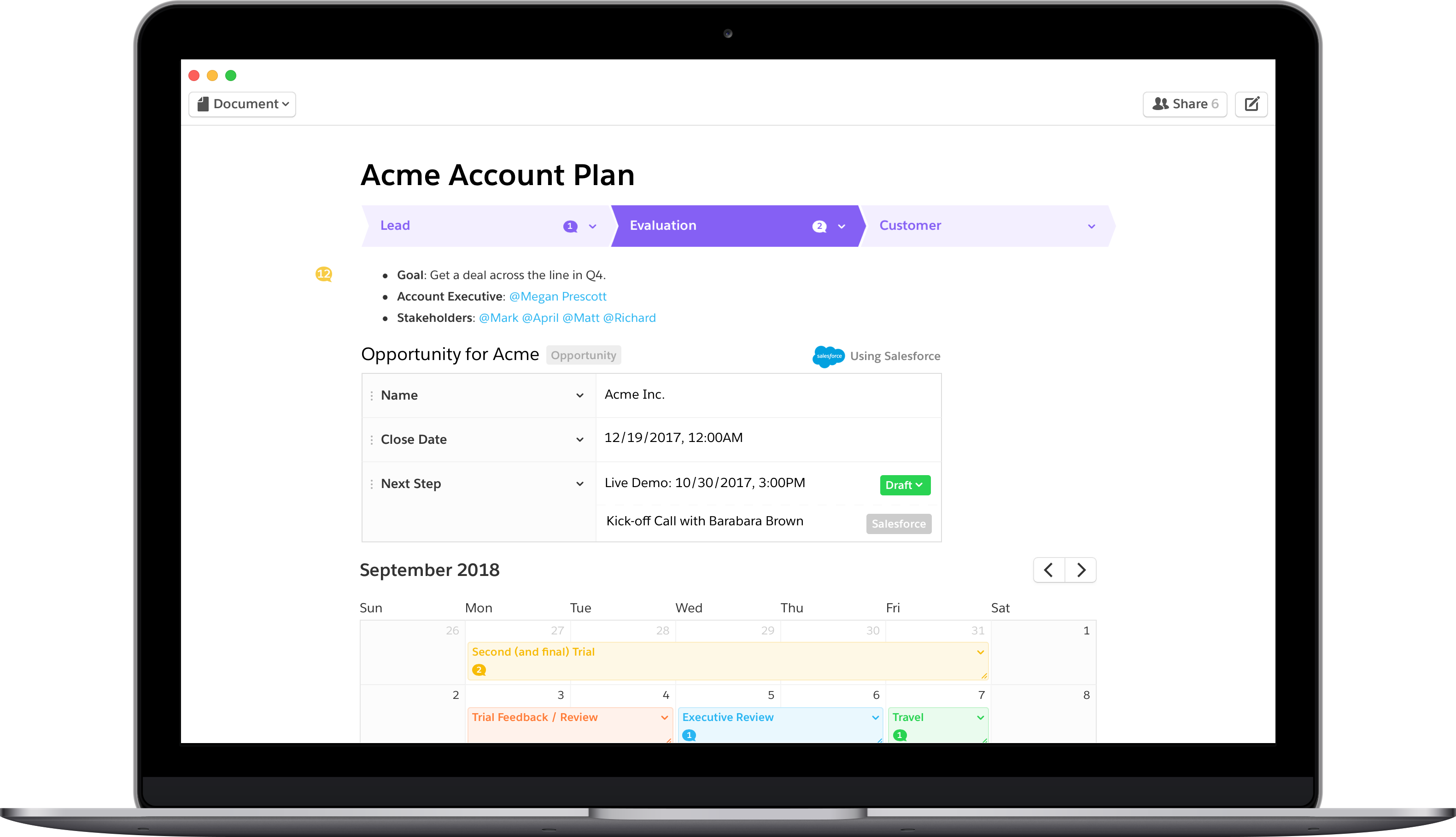 Sell — and win — as a team
Align your sales team around a single source of truth when it comes to relationships. Use the Altify Live App to visualize key contacts, their relationships with one another, and identify the best path towards a decision — and a closed deal. When everyone on the sales team is working with the same information, right alongside the most up-to-date opportunity details from Salesforce, you can't lose. One team, same page.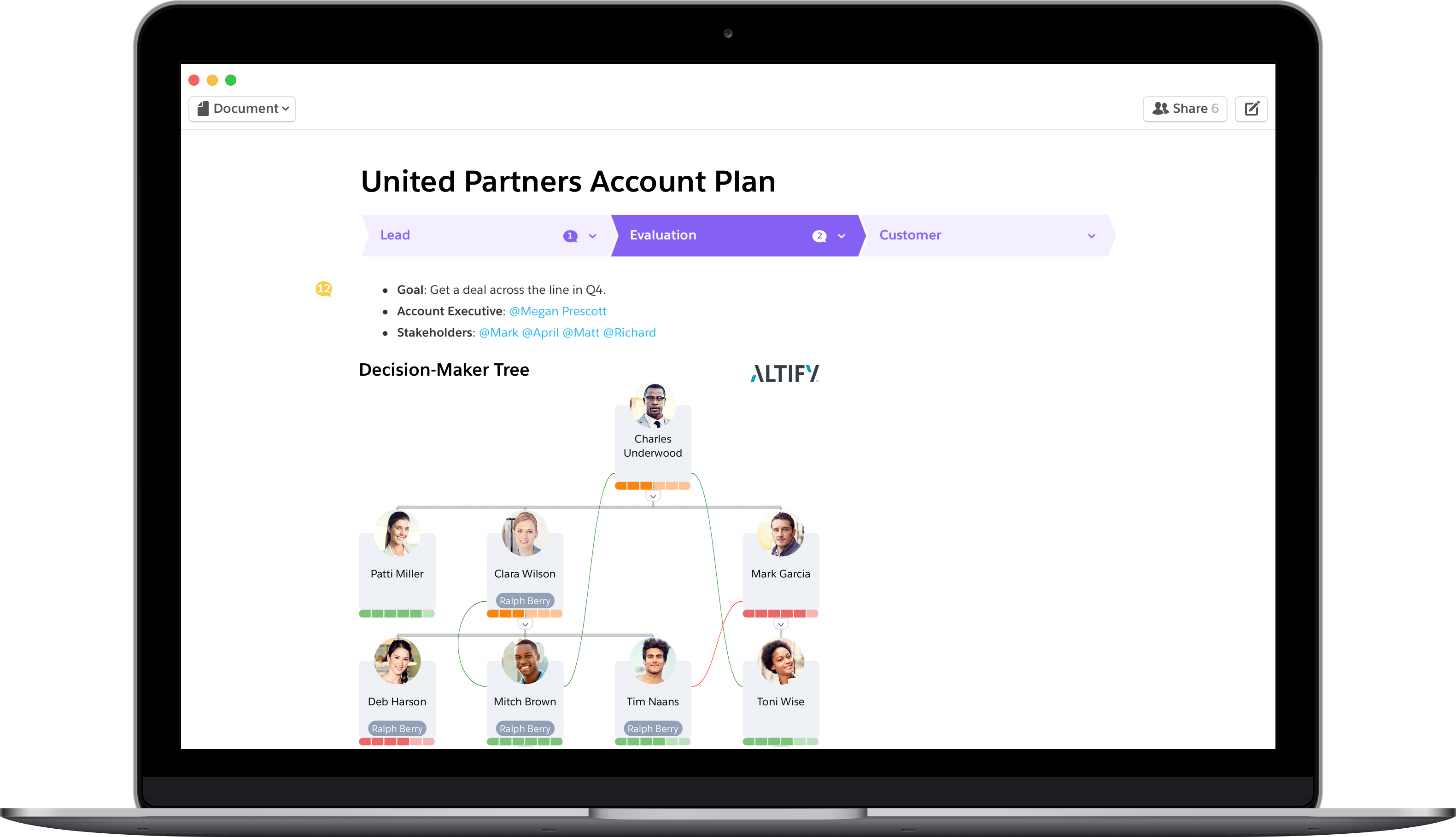 These are just a few examples of the powerful Live Apps our launch partners are building to empower your sales team. Start using the Live Apps from Salesforce today, and be on the lookout for more coming very soon.
Not sure where to start? We made templates for you
Live Apps in Quip empower you to customize documents for the unique ways your team gets work done. It's super easy to get started — especially because we made some templates for you, designed specifically for sales teams. They're a great jumping-off point, and can be customized to meet your team's exact needs.
Head over to Quip right now to try out your new Account Plan, Account Review, Mutual Success Plan, and Personal Territory Plan templates. Find them in your sidebar under Apps.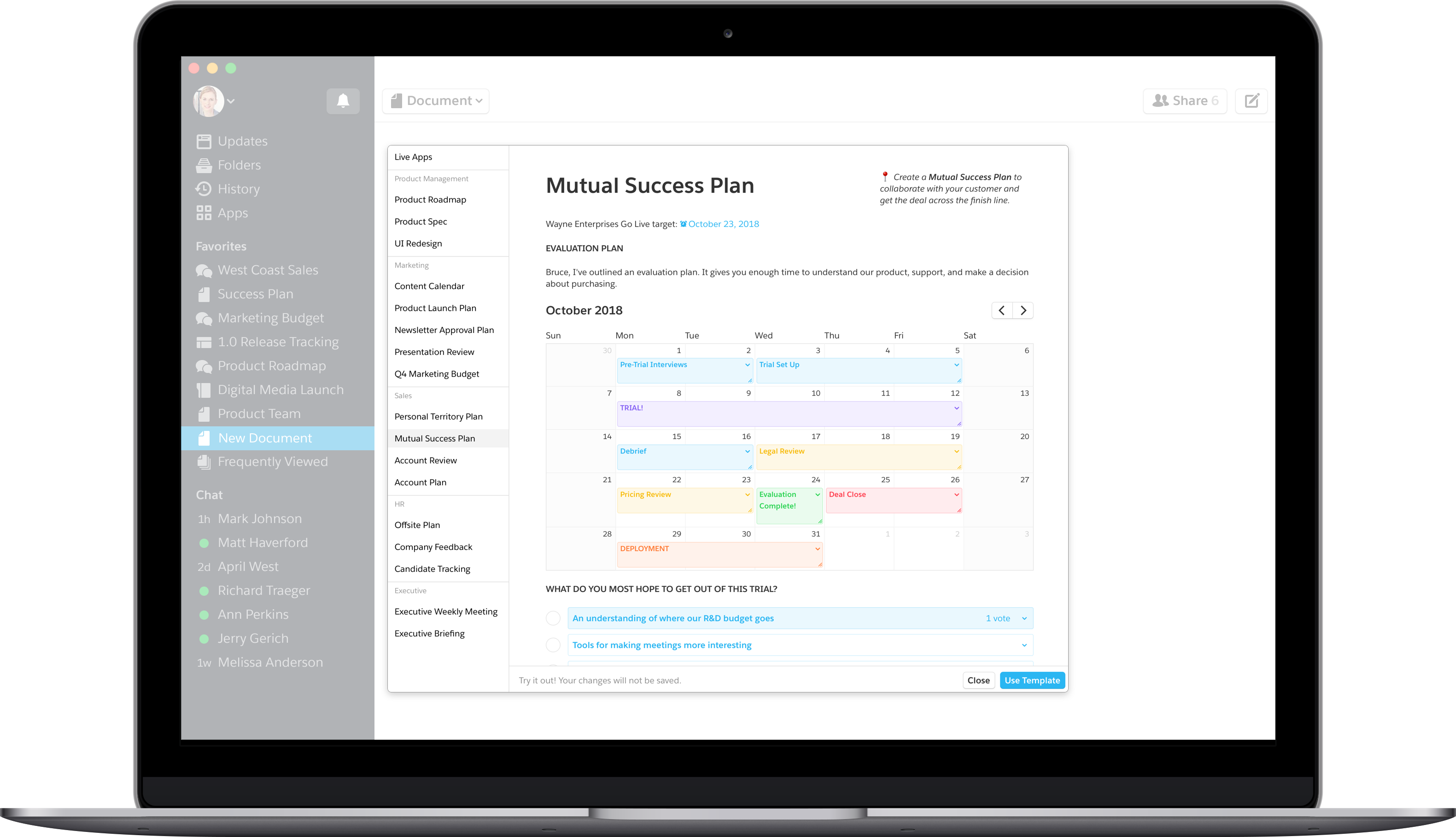 Get started today
Live Apps are available in Quip right now — learn more, or sign in to try them. To start jamming with your team right away, try out our new templates.
Not a Quip user yet? We can fix that. Sign up for your free trial today.