Working From Home While Maintaining Enterprise-Grade Security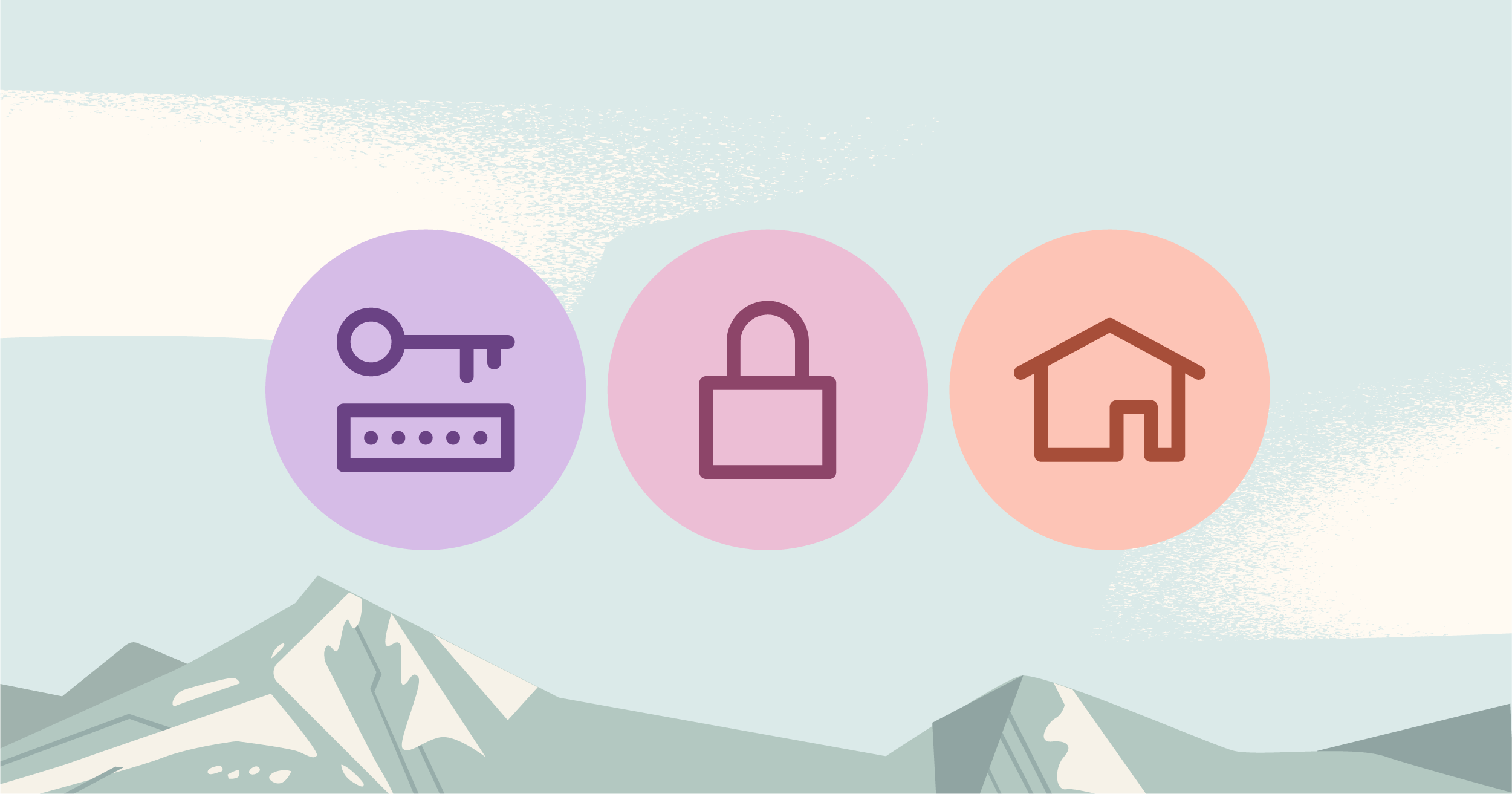 With entire companies working from home to stay safe, routines disrupted, and teams having to adjust to new ways of working, the last thing people want to worry about is security. They want to know they can trust the applications they are using, and feel confident their privacy is protected. That's why it's more important than ever for organizations to provide their employees enterprise-grade security while still delivering an experience their people will enjoy. That's where Quip comes in. Quip, Salesforce's productivity suite, empowers teams to work together securely.
An Integrated Platform
In order to facilitate collaboration, teams need to be able to communicate with each other, coordinate their actions, and create content together. Rather than using one tool to author documents, another to distribute or share them, a third to track the tasks, and yet another for chatting, Quip provides all of these abilities in one platform. That means people only require a single ID and password, eliminating a variety of security hassles. No more logging into multiple applications, uploading, downloading, copy and pasting between tools, or insecurely emailing. Quip empowers people to create content, discuss it, and share it — all in one seamless user experience — including data from Salesforce's CRM business processes like sales and customer service. Having a single platform for your IT team to maintain removes the concerns associated with a multi-vendor solution.
Granular Access Control
Documents in Quip are shared using a granular permissions model that increases in authority from view only, to commenting, to editing, and sharing. When content is shared with people outside your organization, an indicator is displayed at the top of the document, so it's easy to see which documents are internal only and which are shared with external guests. By creating and sharing securely in Quip, everyone is literally on the same page. If you need to remove access for someone, you simply remove their name from the document. Contrast that to email, where each recipient receives their own copy of the message, making it impossible for IT Administrators to revoke access.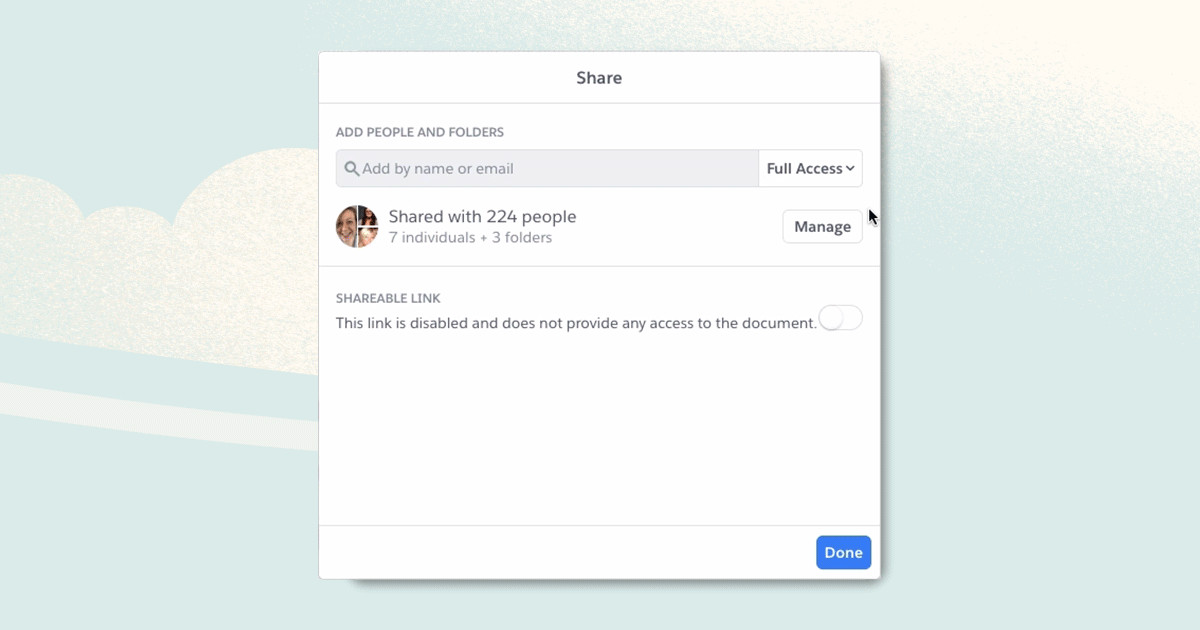 Meet The Most Stringent of IT Requirements
With Quip everything is private, auditable, and controlled. Information is encrypted automatically both while being sent (TLS 1.2+) and while it's stored (AES 256-bit), without any action required by the user. Access Management can be controlled via automated SCIM provisioning and SAML-based single sign-on (SSO). Data Loss Prevention (DLP) automates content analysis, security classification and quarantining. Quip Shield extends these features, adding Enterprise Key Management (EKM), Real-time Event Monitoring for Security Information and Event Monitoring (SIEM) systems and Cloud Access Security Brokers (CASB), automatic antivirus scanning of all files uploaded to Quip, and Data Governance for managing and reporting on data retention policies. Finally, for organizations that require complete control of geography, networking setup, and more, Quip offers a single-tenant virtual private cloud (VPC) deployment option.
Stay Safe. Work Together. Stay Secure.
The sudden surge in working from home has created several challenges. People used to working at the office side by side with their colleagues may now feel disconnected. People that have always worked in seclusion at home are finding their routines disrupted by a flurry of online meetings. But despite these hurdles, this new era of work provides a great opportunity for teams to learn to collaborate better than ever before. With secure content creation, chat and project management integrated together, Quip protects all your business' data while everyone continues to work from home too.
For details of all of Quip's security features, including encryption, data privacy, governance, single sign-on, and more, please visit www.quip.com/security.